Through the wide range of activities described below the chair will foster understanding of the diverse cultural and educational needs of students; facilitate leadership on matters of access, equity, inclusivity and social justice; strengthen university-community partnerships and engagement; and build educational and social capacity among students and community members.
| | |
| --- | --- |
| | Research - Engage in research about and for Black and other marginalized/racialized communities that will inform policies, programs and advocacy. The research data and reports, which community agencies and members will be able to collaboratively engage and access, will contribute to the Chair becoming a Research Hub, serving as a central source of evidenced-based information (bulletins, lectures, presentations and discussions). |
| | Partnerships – Build strategic partnerships with other units at the university, as well as school boards, schools and community agencies and/or organizations to initiate, develop, and implement social and educational programs that are relevant and responsive to the needs and aspirations of university and other students and their parents. |
| | Student Engagement – work with undergraduate and graduate students (through workshops, seminars, conferences and program initiatives) to provide assistance and support in their pursuit of post-secondary education and university engagement. Collaborate with schools to create opportunities for high school students to visit and become familiar with the university (including enabling students to learn about and develop suitable mentorship, forge and maintain beneficial networks, and develop leadership through research and community initiatives). |
| | Community Engagement - Work with both the university and wider communities on initiatives such as community-based and action research, partnership events (including workshops, conferences, lectures, students visits to the university, and other shared leadership projects), and education mobilization that work to the benefit of communities – particularly Black and other racialized communities. |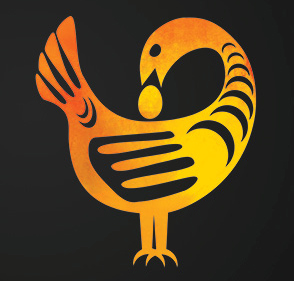 Black History Month
Every February the Chair hosts annual Black History Month celebrations at York University. The 2019 celebrations focused on the theme of "Activism and Political Participation." Black History Month events are generously supported by UNIFOR who pledged three-year funding (2018, 2019 & 2020).
Current Research Projects
Black Child and Youth Studies Network
Piloted the Black Child and Youth Studies Network—a provincial multi-disciplinary, multi-institution research network that aims to help address issues of inequity and racism experienced by Black children and youth in systems of education and healthcare. Hosted by York University with program sites at McMaster University, University of Toronto, University of Ottawa and University of Windsor, the Network provided training and capacity-building to six (6) Black emerging scholars and graduate students through a one-year Post-Doctoral Fellowship.
Financial Awards and Black Students' Persistence in PSE
"Are scholarships enough? Examining the role of financial awards in Black students' access to post-secondary education" research study is a sub-project of the Black Child and Youth Studies Network. This project explores the impact of financial awards on Black students' access to, persistence in, and completion of post-secondary education in Ontario. What we learn from this project will help us construct a useful understanding of how we can improve the outcomes for Black students in post-secondary, and other educational, institutions.
Race and the Ontario Courts
Funded by the Law Foundation of Ontario, the two-year project Does Race Matter?: An examination of how Ontario courts consider anti-Black racism in the sentencing of African Canadians? will explore how Ontario courts consider race and anti-Black racism in the sentencing of Black youth offenders. The project is co-led by Dr. James and Dr. Akwasi Owusu-Bempah, University of Toronto. The project aims to support the development of possible frameworks and tools that the justice system can effectively use to address the overrepresentation of African Canadians in Ontario correctional facilities.
The Transfer Experience of Black University Students
Funded by Ontario Council on Articulation and Transfer, the two-year project Exploring the Transfer of Black Students from University to College will explore the experiences of Black students who have transferred from university to an Ontario college.
Recently Completed Research projects
We Rise Together
Completed a research partnership with the Peel District School Board, Ontario that examined the experiences of Black students in the school board. The research initiative is part of the school board's We Rise Together Action Plan to address antiBlack racism and the low achievement gap among its Black students. Please see final report here.
LEARN MORE
Towards Race Equity in Education: The Schooling of Black Students in the Greater Toronto Area
This report is the result of a collaborative project between Dr. Carl James; the African Canadian Legal Clinic (ACLC); and the Ontario Alliance of Black School Educators (ONABSE). The community consultations were organized by the ACLC and ONABSE, while the research (data collection, analysis, and report writing) was led by Dr. Carl James with Tana Turner.
LEARN MORE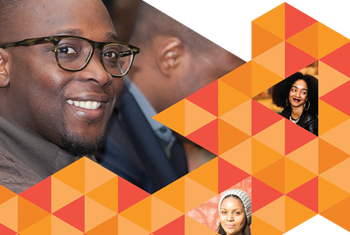 Community Projects
Black Experience Project Data Committee
As the public access point for the Black Experience Project, the Chair hosts the Black Experience Project Data Committee—a community/university group that is tasked with stewardship and public dissemination of the data on behalf of Black communities, including the creation of a protocol for data access and use.