Information Night 2023
Date: Monday November 6th, 2023
Time: 7pm to 8pm
Online via Zoom
ASL Interpreters and Captioning were made available for this event
Contact information: deafed@edu.yorku.ca
The Deaf and Hard of Hearing (DHH) Teacher Education program is the only one of its kind in Ontario and one of few across Canada. Qualified teachers are prepared to work with students who are deaf or hard of hearing in a variety of educational programs across the full range of communication/modality options. The program is offered on a full-time (residents of Ontario) or part-time (residents of Ontario & non-Ontario residents) basis in a combination of face-to-face and online formats.
Upon successful completion students are awarded a Post-Baccalaureate Diploma in the education of deaf and hard of hearing students.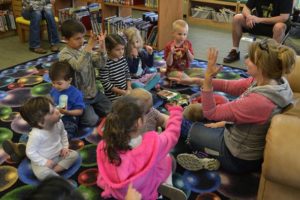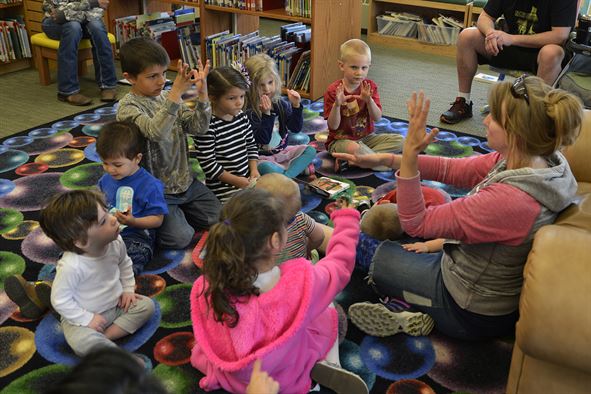 Overview
Graduates earn a Post-Baccalaureate Diploma from York University, and graduates who are certified by the Ontario College of Teachers (OCT) are recommended for the Additional Qualification (AQ), "Teaching Students Who Are Deaf or Hard of Hearing" The program is accredited by the Ontario College of Teachers and by the Canadian Association of Educators of the Deaf and Hard of Hearing (CAEDHH). Graduates of the program may have the qualifications to teach deaf and hard of hearing students outside of Ontario, nationally or internationally. It is each individual's responsibility to check with jurisdictions outside of Ontario to confirm if the program is recognized for employment.
Program Details
FULL-TIME PROGRAM
The full-time program is offered in one academic year, over two semesters, beginning in August and finishing by early May of each year.
The commitment for the full-time program is availability from Monday to Friday.
Full-time students are expected to attend all scheduled classes (either synchronously online or in-person) and complete the entire program in one year.
PART-TIME PROGRAM
The part-time program is a three-year program beginning in August and finishing by early May of each year.
The part-time program is completed asynchronously online.
Part-time students have a weekly commitment of approximately eight to ten hours.
COURSES
The program consists of a core set of comprehensive courses, totaling 27.00 credits, plus three electives, totaling 9.00 credits. Proposals for substitutions and transfer credits will not be considered.
Course content includes: deaf studies; language and literacy development; oral communication; bilingual/bicultural education; American Sign Language; audiology; listening and speaking; hearing technologies; and working with deaf and hard of hearing learners in inclusive settings. Students must also complete practicum placements.
Core courses
Language, Literacy and Development 1 (6.00)
Language and Literacy Development 2 (6.00)
Educational Audiology (3.00)
Educational Use of Signed Language (3.00)
Deaf Studies - An Introduction (3.00)
Teaching and Learning Seminar (6.00)
Practicum (includes two four-week practica, totaling 400 hours of teaching)
Enhanced Course Components (electives)
Listening and Speaking for Deaf and Hard of Hearing Learners (3.00)
Teaching Deaf and Hard of Hearing Learners in Inclusive Settings (3.00)
Classroom Amplification (3.00)
Deaf Studies-Culture and Community (3.00)
American Sign Language - Linguistics (3.00)*
Bilingual Bicultural Education (3.00)*
*Prerequisite: Achieved ASLPI level 3 or equivalent. To learn more about the ASLPI please visit the following link: https://www.gallaudet.edu/the-american-sign-language-proficiency-interview/aslpi/
ADMISSION REQUIREMENTS
Permanent Resident or Canadian Citizen who resides in Canada;
BEd or equivalent with a minimum grade-point average of B in both academic and practicum courses;
Current Canadian Provincial/Territorial Teacher Certificate in good standing (e.g., Ontario College of Teachers)
Documentation of two successfully-completed American Sign Language (ASL) courses at a recognized college/university or community based (e.g., Canadian Hearing Society) program
In addition, applicants are considered for admission on the basis of their:
Teaching experience in elementary and/or secondary school classrooms
Experience with deaf or hard of hearing students
Academic background
Credentials, additional qualifications, and professional development activities
Volunteer experience
Dates and Deadlines
The application is available in mid-December each year.
All applications are reviewed by the Admissions Committee after March 22nd.
All applicants will receive an email with the final decision of the Admissions Committee by early May.
TUITION FEES
Tuition for this program is subsidized by the Ontario government for Ontario residents. No tuition fees are charged to Ontario residents.
Out-of-province students should contact the Deaf and Hard of Hearing Program office for information about tuition fees at deafed@edu.yorku.ca
All students will be required to pay material fees for some courses and to purchase textbooks and other personal learning materials. Tuition and fees are subject to change without notice.
Frequently Asked Questions
Deaf Education Program
Deaf Education Graduates
Questions?
If you have any questions or require further information, please contact: deafed@edu.yorku.ca