Congratulations to two outstanding students for winning the 2022-2023 Autism Scholars Award. This year's celebration is particularly special with both the MA and PhD recipients coming from York University. Master's degree student Braxton Hartman and doctoral student Nancy Marshall will receive $18,000 and $20,000 respectively to conduct research on autism.
The Autism Scholars Awards Program, funded by the Council of Ontario Universities, ensures that the province continues to promote innovative scholarship in autism that can positively touch the lives of families across Canada. The community of scholars fostered by this awards program aims to excel in the creation of real-world change from creating more effective services and products for children with autism to the increase of the province's capacity in diagnosis and treatment.
The Selection Committee assessed Marshall and Braxton on their talent, the excellence of their work, the vision that they bring to their endeavours and the expected impact from their research. Both proposed exemplary projects that will create meaningful impacts in the field and the larger community.
Braxton Hartman, MA Psychology
Hartman's project aims to use computational and statistical techniques to distinguish differences in how networks are organized in autistic brains and what ramifications this may have on the cognitive differences which characterize the condition. Previously, researchers would focus on individual brain regions thought to be responsible for performing specific functions which underlie the condition; however, Hartman's research adds to the innovative work being performed by the community of autism scholars through focusing on neural systems which are broadly distributed throughout the brain. This research is ground-breaking in its identification of disruptions to the hierarchical organization of brain networks, which may underlie the core cognitive deficits in autism.
"Understanding the underlying neural basis of autism has the potential to open new avenues of research into therapeutics, inform clinical decision making in diagnoses, and elucidate the neural mechanisms of attention and executive control in both healthy and clinical populations," says Hartman.
Outside of this proposed project, Hartman is an active member of the community, initiating positive change through his many endeavours. Hartman has passionately advocated for autism rights across various platforms, including interviewing with the Toronto Star's Autism Project, working to increase the understanding of autism at leading service providers and co-instructing a module for the Kerry's Place Autism Services ASD Certificate Course. He is also an active member of the York community through serving as a panelist for ASD Transition Day, which aims to help integrate autistic students into the post-secondary environment.
Braxton Hartman
Nancy Marshall, PhD Education
Marshall's research adopts a disability justice lens that directly centers on the needs and desires of autistic people. She will be investigating outcomes and lived experiences related to Applied Behavior Analysis (ABA), which is currently the most recommended treatment and education approach for autistic people and their families in Ontario. Marshall's research is the first of its kind in the province to examine mental health or well-being outcomes for autistic people who have received ABA. Her mixed-methods participatory analysis aims to fill a gap in research by revealing the impacts of ABA on the well-being and quality of life for autistic people.
Marshall's research is vital in order for autism support services and community schools to better meet the needs of autistic people. Moreover, her analysis of lived experiences helps government and service providers to fulfill their goals of including autistic voices in policy, practice and research.
Outside of academia, Marshall has worked for 15 years with autistic and neurodivergent young people in a variety of school and community settings as a Child and Youth Worker. Throughout her career, she has aimed to support autistic young people with compassion and acceptance rather than to treat them as individuals in need of change.
Find out more about the ground-breaking work of the recipients on the Autism Scholars Award website.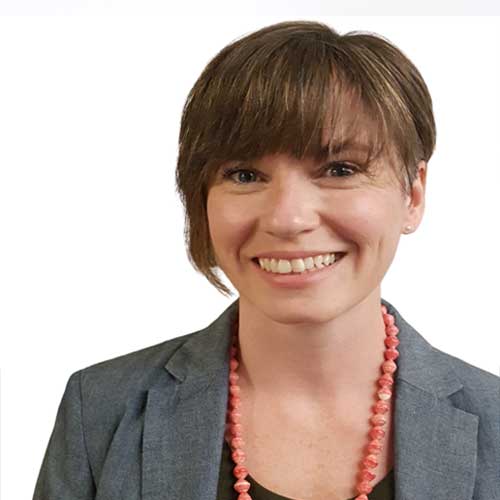 Nancy Marshall