Vanisha Sukdeo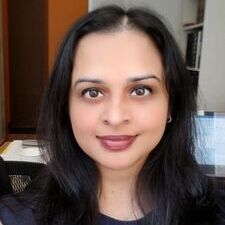 VSukdeo@osgoode.yorku.ca
Office: N826 Ross

Vanisha Sukdeo works as a Course Director at Osgoode Hall Law School as well as in the Department of Social Science at York University. Her research is located at the intersection between corporate law and labour & employment law. Vanisha was Called to the Ontario Bar in 2007 after completing her articles with a union-side labour law firm and in-house at a union. Vanisha completed her Doctorate at Osgoode Hall Law School in Toronto, Ontario. She received her LL.M. from Osgoode, LL.B. from Queen's University, and her Bachelor of Arts from York University where she majored in Political Science.
Her first book with Routledge is entitled Regulation and Inequality at Work: Isolation and Inequality Beyond the Regulation of Labour and focuses on how workers' rights have evolved and can continue to evolve. Vanisha's second book with Routledge is entitled Corporate Law, Codes of Conduct and Workers' Rights and was published in June 2019. She examines the ability of soft law to make changes to corporate governance.
Vanisha's third book with LexisNexis is entitled Business Ethics and Legal Ethics: The Connections and Disconnections between the Two Disciplines and was published in July 2020. This book allows for students and practicing lawyers to examine what "ethics" means in different contexts and uses case studies to work through examples of ethical decision-making. Vanisha's forthcoming book focuses on mandatory Human Rights Due Diligence (mHRDD) which is planned for publication in 2023. Vanisha has also written journal articles and book chapters on a range of topics within both corporate law and labour & employment law.