Eugene Roman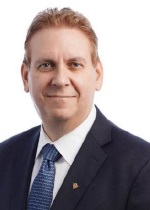 "My hope is that York will become Canada's pre-eminent digital university. York has the arts, science and business expertise all in one place to make it possible."
Eugene Roman is a modern-day renaissance man. "I'm a geek both at heart and in body. Computers, networks and software are my thing," says the former executive vice-president of digital excellence and technology advisor for Canadian Tire Corporation who got his start as a member of the "Fab 5," a group of innovators who perfected the 10 gbps laser. Their disruptive technology still powers the internet today.
But Eugene has managed to pair his career as a senior business and technology leader at major Canadian companies that include Nortel Networks, Bell Canada and Open Text, with another completely different passion …. he's a lifelong second-generation beekeeper!
His wide-ranging expertise in systems, ecosystems and how the world works has been a valuable addition to the York University Board of Governors, where he has served since 2017. A frequent expert speaker about the future of digital content, Eugene is committed to helping York become Canada's most digital university. " No other university has taken this important step and York has all the necessary content and expertise to make it a reality," he states with firm conviction.
Eugene has volunteered over many years at many different post-secondary institutions, but York was the first to invite him to serve in a strategic role as a governor—a role he was very keen to accept after watching his older brother complete both his Masters' and PhD degrees at the university.
He also chairs the Ukrainian Catholic Education Foundation (Canada), which supports the Ukrainian Catholic University – the only Catholic university in what was the former Soviet Union.
Eugene holds a Master's degree in business administration, an undergraduate degree in economics/geography, and is both a certified professional accountant (CPA) and a graduate of the Institute of Corporate Directors program. In 2015, Eugene was named CIO of the Year by RIS News and Canada's CIO of the Year (Private Sector) by the Information Technology Association of Canada.