Join us in creating sustainable change
Throughout the month of April we are highlighting how our diverse community of changemakers are working together to create a better future by addressing complex challenges — challenges that matter most, like sustainability one of our core values.
Join us to celebrate Earth Week (April 18 - April 24) and Earth Day (April 22).
You can also join the York conversation by using the hashtag #YUEarthWeek and the larger conversation by using the hashtag #EarthDay.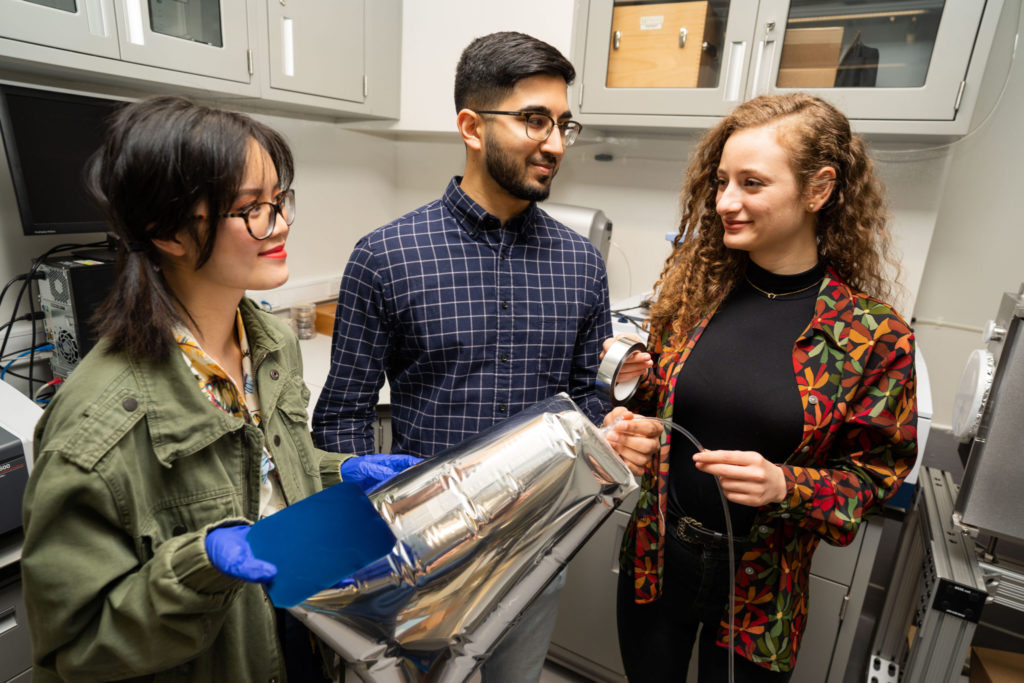 York University has been ranked highly by the Times Higher Education (THE) Global Impact Ranking including 27th globally for SDG 17: Partnerships for the Goals and 24th for SDG 11: Sustainable Cities and Communities.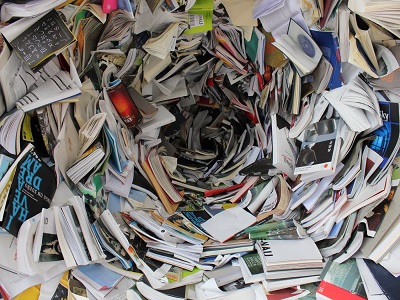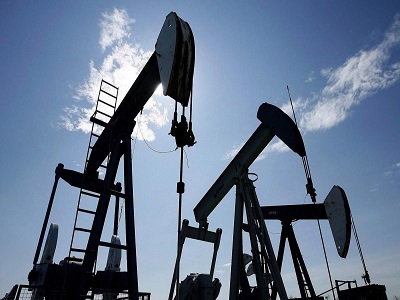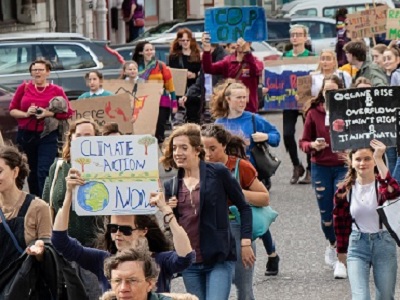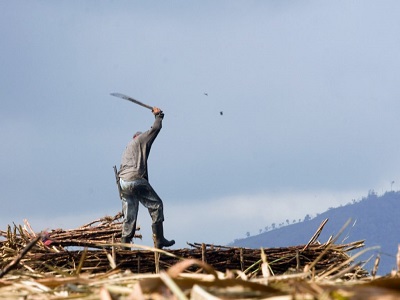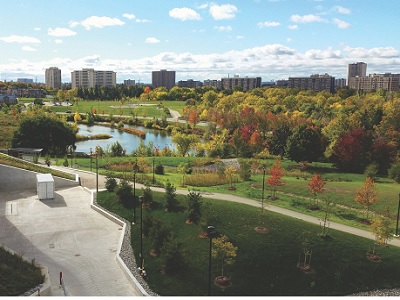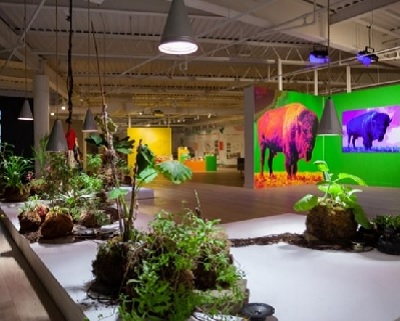 Earth Week Community Profiles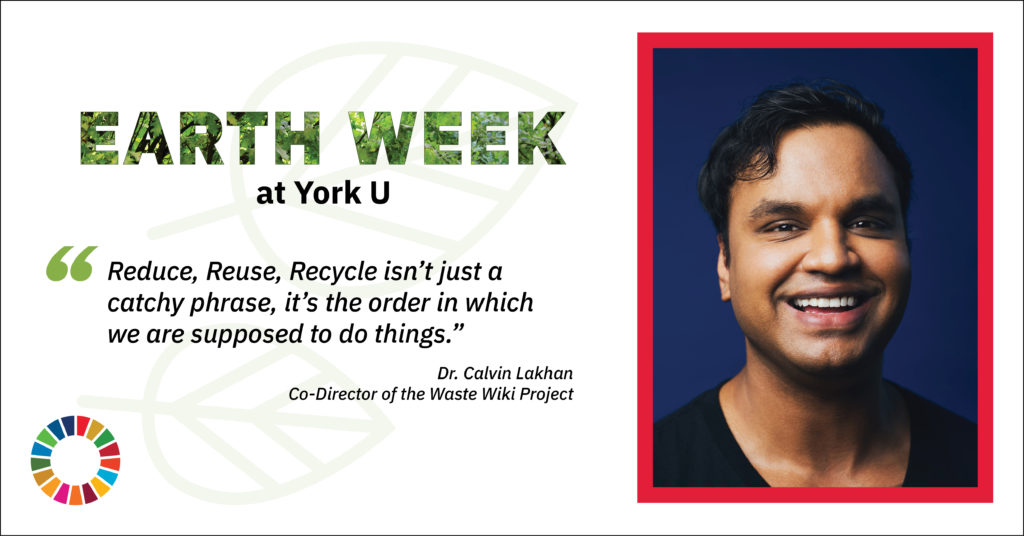 Dr. Calvin Lakhan, co-director of the Waste Wiki Project shares how small acts can make a big difference. Read more.
For Joel Famadico Jr., studying at the Las Nubes eco campus in Costa Rica, inspired a love of storytelling and filmmaking. Read Joel's story.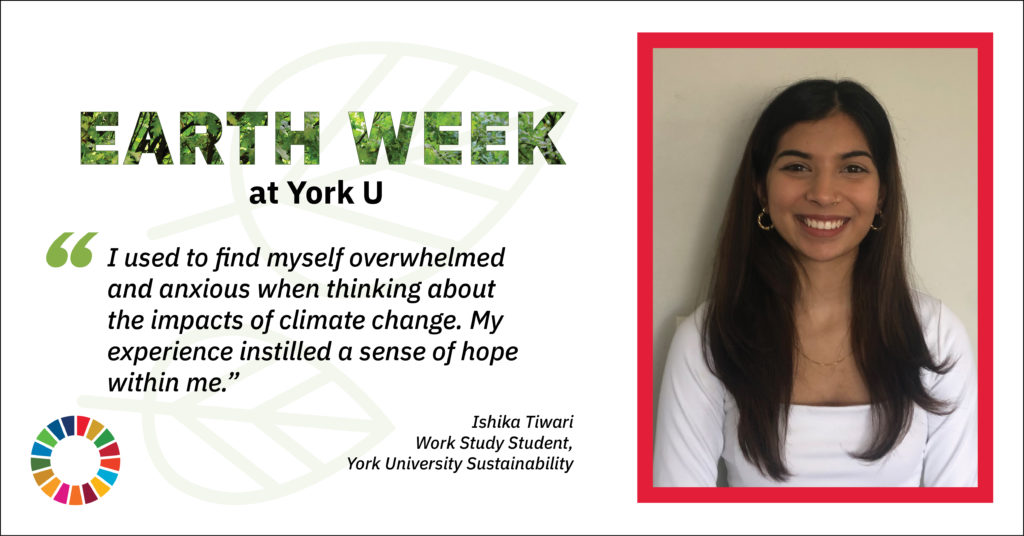 Ishika Tiwari, a work study student talks about what she's learned while working with York U Sustainability. Read her story.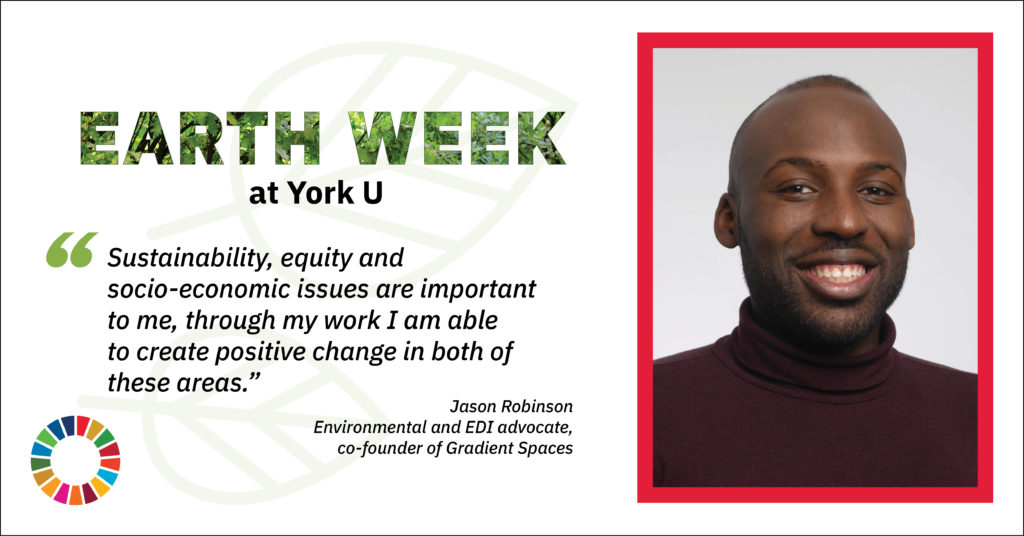 Jason Robinson was involved in many extracurricular activities while at York. These opportunities have helped Jason in his career. Read Jason's story.
Earth Week Celebrations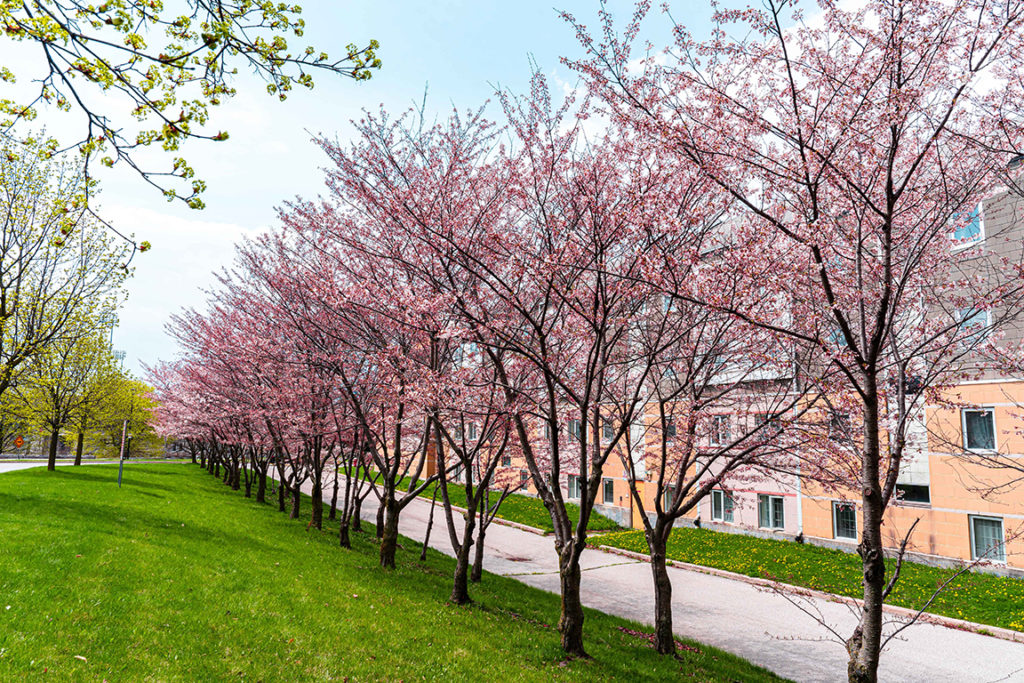 The York community is invited to participate in Tree Planting events at both the Keele Campus and Glendon Campus to get outdoors and to connect with nature. This has both physical and mental well-being benefits and is a perfect event to de-stress. This event will help create a greener campus, restoring ecosystems to help mitigate climate change.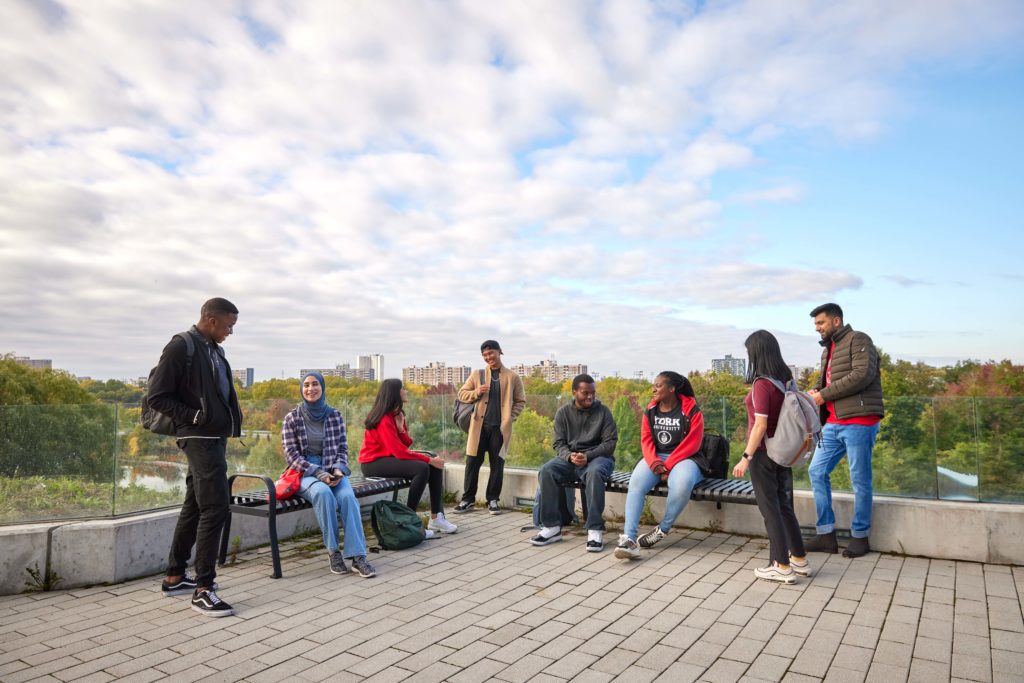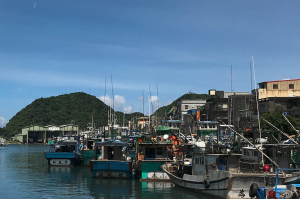 #YUEarthWeek Social Feed