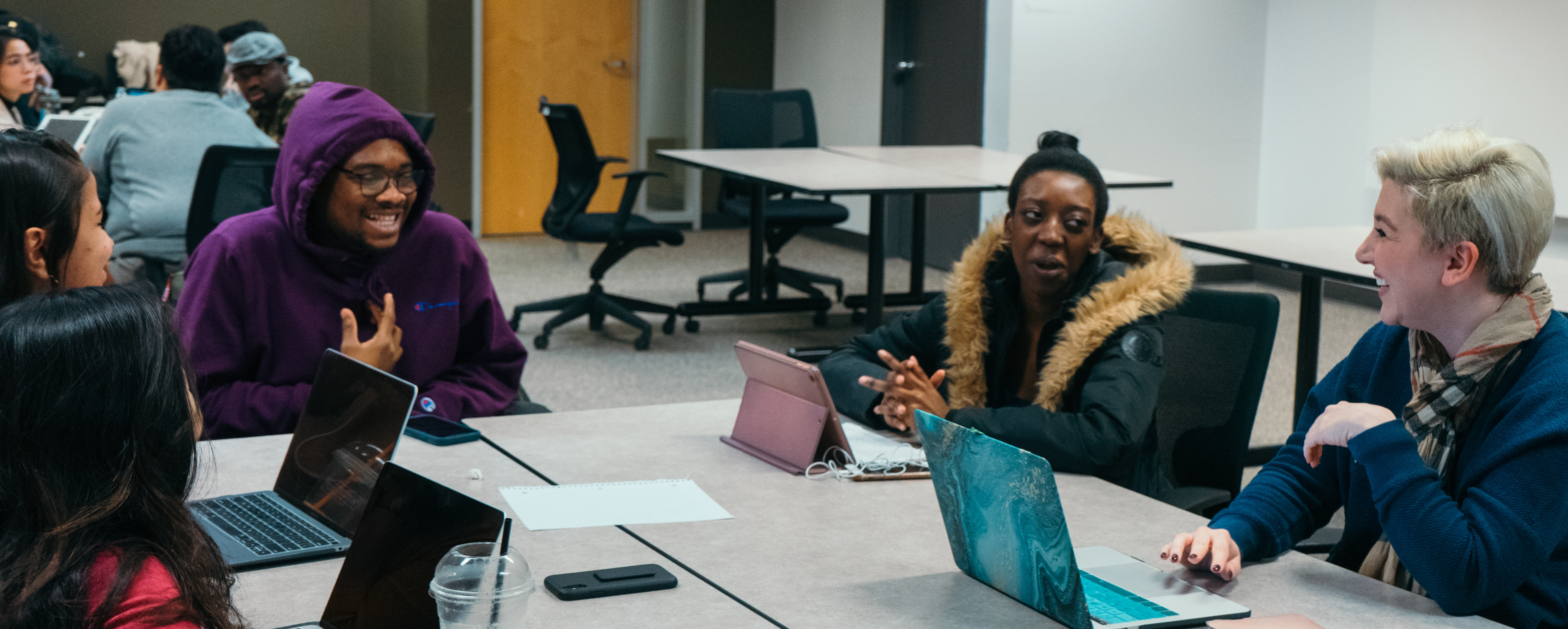 The full-year version of C4 is back, which is open to 3rd and 4th-year students in any program! This time we are offering three different sections, to give students more options.
In September, students are matched into interdisciplinary teams of 5-10 to work on a project that aligns with the UN's Sustainable Development Goals, while earning course credits towards their degree. Space is limited, so apply now. Successful applicants will be notified through their York email.
Full-Year C4 (6.0)
F/W: In Person
Option A: Mondays 5:30-8:30pm
Option B: Thursdays 8:30-11:30am
Option C: Fridays 2:30-5:30pm
What is C4?
Watch this short video to learn more about C4!
C4 is an entirely new way of teaching. Though I do meet students from all faculties through the courses I teach, it's usually just students learning what I have to teach them. In this role, I'm learning about their stuff.
— Jesse Rogerson, C4 Team Member