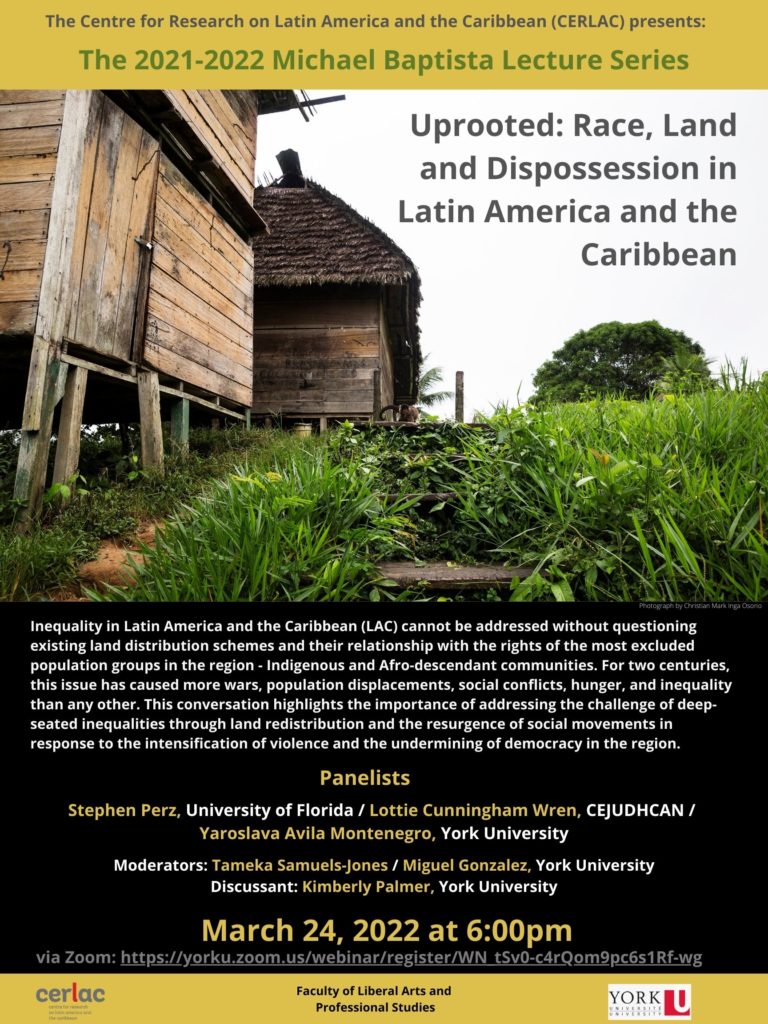 York University's Centre for Research on Latin America and the Caribbean (CERLAC) will present the Michael Baptista Lecture Series 2021-22 on March 24 at 6 p.m. The lecture will be presented in a virtual format and will consider the theme "Uprooted: Race, Land and Dispossession in Latin America and the Caribbean."
Inequality in Latin America and the Caribbean (LAC) cannot be addressed without questioning existing land distribution schemes and their relationship with the rights of the most excluded population groups in the region – Indigenous and Afro-descendant communities. For two centuries, this issue has caused more wars, population displacements, social conflicts, hunger and inequality than any other. This conversation highlights the importance of addressing the challenge of deep-seated inequalities through land redistribution and the resurgence of social movements in response to the intensification of violence and the undermining of democracy in the region.
To read the full YFile story, click here.