We are celebrating our 50th year!
Bethune College first opened in 1971 (its original name was "College G"), and it is celebrating its 50th year as a proud member of York University.
A few fun facts:
College G office space was initially in the basement in the Steacie building and was not affiliated with Science or Engineering (its focus was "third world studies").

The 1st Bethune College Council (BCC-student council) constitution was struck in November 1971.

The New York Thymes (Bethune's student newspaper) carried the news as it started up that same year.

In January 1972 a "naming" referendum was held and the College proposed it be called Norman Bethune College. The York Board of Governors concurred in May 1972.

In June-July 1972, the College physically moved into its permanent home.
Our 50th anniversary steering committee has been busy: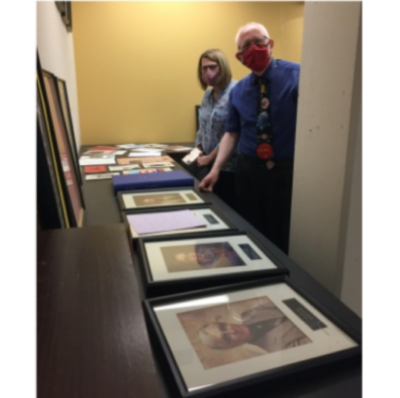 VIDEOS. The Bethune College Council communications team is creating a few special videos to mark the anniversary. We'll let you know when they are posted!

MEMORABILIA. Suzanne Park (our Admin Assistant) and Paul Delaney (former Head of Bethune) have been busy sorting through the boxes and boxes of records and memorabilia for Bethune, so that we can share some of it with you, our community. There is so much material, they have decided to share one decade each month, so

November celebrates the hazy and crazy daze of the 1970s at Bethune
December celebrates the rockin' 1980s.

If you are on campus, please drop by to check out Bethune memorabilia. There is a bulletin board just across from the Head Office (207 Bethune), as well as a display in the Head Office itself. Thank you Suzanne and Paul!
SEMINAR. One big change from the 1970's has been our increasing awareness of the need for and importance of embedding the principles of equity, diversity and inclusion into all that we do. Thus we partnered with the Faculty of Science's Committee on Equity, Diversity and Inclusion to invite Professor Imogen Coe to speak to our community about EDI in science on November 16 at 7 pm.

IN PERSON CELEBRATIONS! We are also planning to celebrate with the community when the university returns to more normal on-campus operations in the new year, so stay tuned!