A Brief History of Bethune College
Adapted from a history being written by Professor Paul Delaney, which will be made available on this site next year.
Quick Links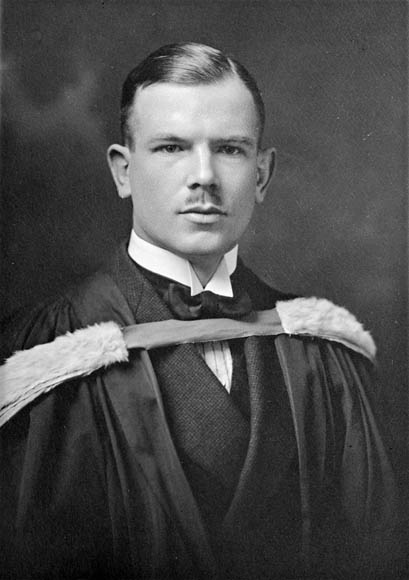 Norman Bethune College was established in August 1971. It was York's 9th College (preceded by Glendon, Founders, Vanier, Winters, McLaughlin, Stong, Osgoode and Atkinson). At that time, it was called College G and its initial home was in the basement of the Steacie Science building (currently the home of the Steacie Science Library).
The first Head of the College (then known as the College Master) was Dr. Doug Killam, a Professor of English.
As a university, York was still very young at 12 years old, and the students and faculty (Fellows) of College G were full of energy and ambitions, to create a "different" College experience at York.
Not surprisingly, the 1971 to 1972 timeframe was full of firsts. The first student College Council, first student College Constitution, first Fellows meeting, first coffee shop (Lichen), first discotheque (Spinning Wheel), first College newspaper (The New York Thymes), first College courses, all happened that year. The academic theme of the College was African Studies or Third World, and in January 1972 a referendum was held to name the College. Norman Bethune was the clear choice from the ~500 ballots cast. The York University Board of Governors ratified the name in May 1972. The college moved to its current home (Bethune College) that same year.
Dr. Henry Norman Bethune was a Canadian physician who made important contributions to military medicine based on his experiences as a battlefield doctor in the Spanish Civil War and with the Chinese People's Liberation Army in the 1930s. His Birthplace in Ontario is now a National Historic Site.
Bethune College has undergone many changes since 1971, including a shift in its academic theme towards science and science & society, and a shift in its membership as the "college home" to students in the Faculty of Science and the Lassonde School of Engineering.
We are celebrating our 50th Anniversary this year, and a more detailed college history is being researched and written by Professor Paul Delaney. We look forward to posting it here when it is ready!
---
Heads
Note: before 2018 Heads were called Masters.
| Year | Heads |
| --- | --- |
| 2023-2024 | John Amanatides |
| 2021-2023 | Paula Wilson (currently on Sabbatical) |
| 2015-2021 | John Amanatides |
| 2014-2015 | Mazen Hamadeh |
| 2008-2014 | John Amanatides |
| 2005-2007 | Byron Wall |
| 2000-2005 | Paul Delaney |
| 1999-2000 | Fred Morgan |
| 1994-1999 | Paul Delaney |
| 1989-1994 | Fred Morgan |
| 1983-1989 | David Lumsden |
| 1979-1983 | Griffiths (Griff) Cunningham |
| 1978-1979 | David Shugarman |
| 1973-1977 | Ioan Davies |
| 1971-1973 | G.D. Killam |
---
College Council Presidents
| Year | College Council Presidents |
| --- | --- |
| 2023-2024 | Masood Syed |
| 2022-2023 | Arman Sadr |
| 2021-2022 | Myra Whitfield |
| 2020-2021 | Nicole Shwartz |
| 2018-2020 | Adam Brihmi |
| 2017-2018 | Joey Fahd |
| 2016-2017 | Tomas Mendes Simoes |
| 2014-2016 | Jires Karaborani |
| 2013-2014 | Anil Mohabir |
| 2011-2013 | Clifford-Roy Baker |
| 2010-2011 | Anik Sarkar/Sara Pardisnia |
| 2009-2010 | Vanessa Hunt |
| 2008-2009 | Dharam Sangha |
| 2007-2008 | Ilya Shoimer |
| 2006-2007 | Joel Warsh/Ilya Shoimer |
| 2005-2006 | Melissa Bridgeman |
| 2004-2005 | Sanjeev Amirthanathan |
| 2003-2004 | Ryan Gonsalves |
| 2002-2003 | Amila Nissanka |
| 2001-2002 | Chris Luckhardt/Cheryl Allin |
| 2000-2001 | Ravi Singh |