Making the Shift (MtS), a youth homelessness social innovation lab co-led by the Canadian Observatory on Homelessness at York University, will host a virtual discussion on "Using Data and Evidence to End Homelessness: Drawing lessons from the United Kingdom" on Nov. 17 at 11 a.m.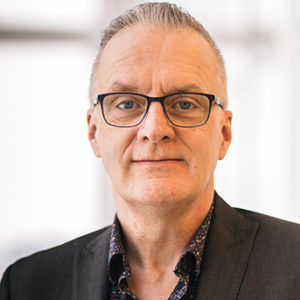 The housing crisis in Canada is continuing and getting worse. This means that the homeless-prevention sector needs to review its current interventions and develop new ones. Even more of our vulnerable populations are struggling to access housing, especially our young people. Embracing data and evidence-based decision-making are key steps to finding solutions.
Join Stephen Gaetz, professor in York University's Faculty of Education and director of the Canadian Observatory on Homelessness and the Homeless Hub, and Lígia Teixaira, co-editor of the book Using Evidence to End Homelessness, for a discussion on how leaders in government, academia and communities are developing and using evidence to end homelessness.
To create Using Evidence to End Homelessness, the Centre for Homelessness Impact brought together a range of expert voices to form a definitive evidence-led approach to bring about a sustainable end to homelessness. The contributors to this volume envisage a future in which data and rigorous evidence is created efficiently, as a routine part of government operations, and is used to drive improvements to policies and services aimed at helping people access and maintain stable, affordable housing.
Leveraging data and technology is a key strategy for Making the Shift in preventing and ending youth homelessness, with the goals of using data to impact policy and practice as well as drive the creation of innovative tools and resources to support communities.
Register for the event, or visit www.makingtheshiftinc.ca for more information.
Article originally posted in the November 10, 2022 issue of Yfile
---