Describing the vibrant atmosphere of Marc Garneau Collegiate Institute is no easy task, not even to Vice Principal Joseph Smith (BEd '12, MEd '14). "With a school staff of over 100 and a student population of 1,800, every corner of our building is teeming with energy and potential," he says. "Our community is so vibrant and diverse with wide-ranging talents, expertise and capacities."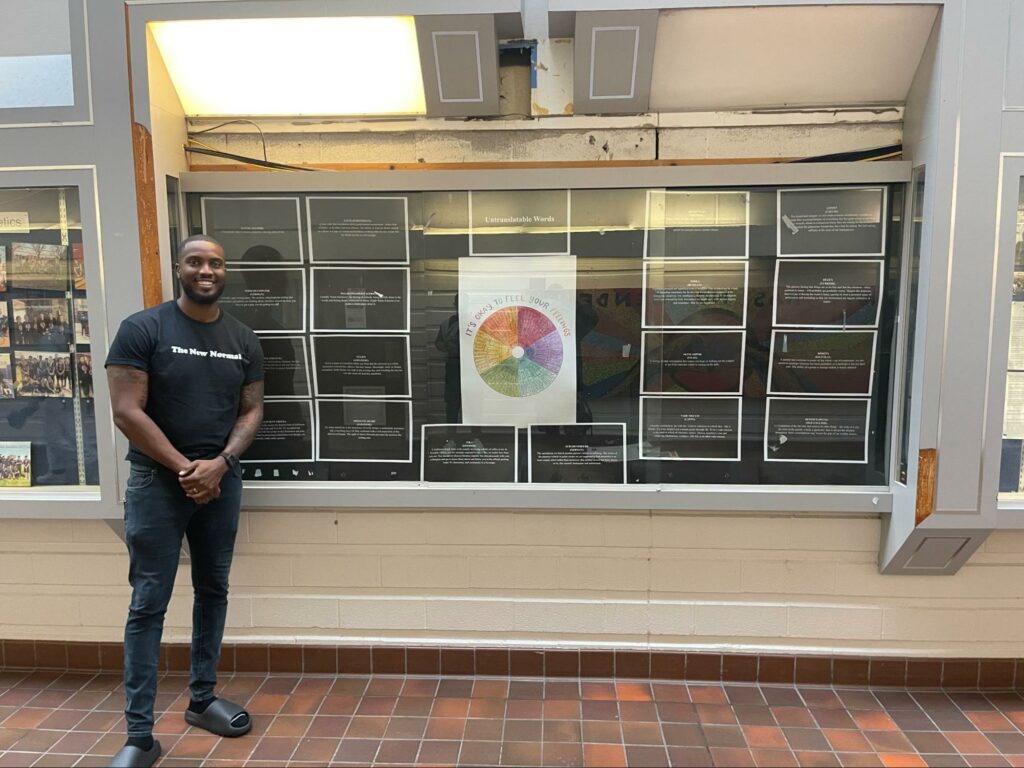 Smith, one of the five administrators at the institute, holds a crucial role overseeing Grade 12, managing the Guidance, Special Education, and Student Success Departments. Moreover, he co-leads the Equity and Mental Health committees and actively supports attendance tracking, exam scheduling, and the prom committee. With such dedication to the school's well-being, it comes as no surprise that Smith further spearheaded one particularly remarkable initiative: Mental Health Week.
Mental Health Week at Marc Garneau Collegiate Institute, now in its second year, was developed in response to the social and emotional impacts of the pandemic on its students. In 2022, the school applied for support from the Toronto District School Board (TDSB) for Mental Health Initiatives, but funds initially fell short of the school's ambitious vision. At any rate, it was a start that laid the groundwork for future Mental Health Weeks to come.
The first Mental Health Week, aptly titled "The New Normal," aimed to create meaningful time and space to address concerns, anxieties, and fears in a supportive environment. Smith explains: "We wanted to "normalize" what has for so long been rendered a taboo within our society at large, but even more so within communities like the ones we serve at Marc Garneau."
Over the course of five days, students and teachers engaged in various educational and therapeutic activities, focusing on three central components: confronting past traumas, decatastrophizing their visions of the future, and understanding and interpreting emotions to build authentic relationships that act as stress buffers. Each day, virtual assemblies featured leading practitioners in specific areas related to these pillars, followed by group activities like yoga, art therapy, meditation, mindful cooking, African drumming, exercising, and pet therapy.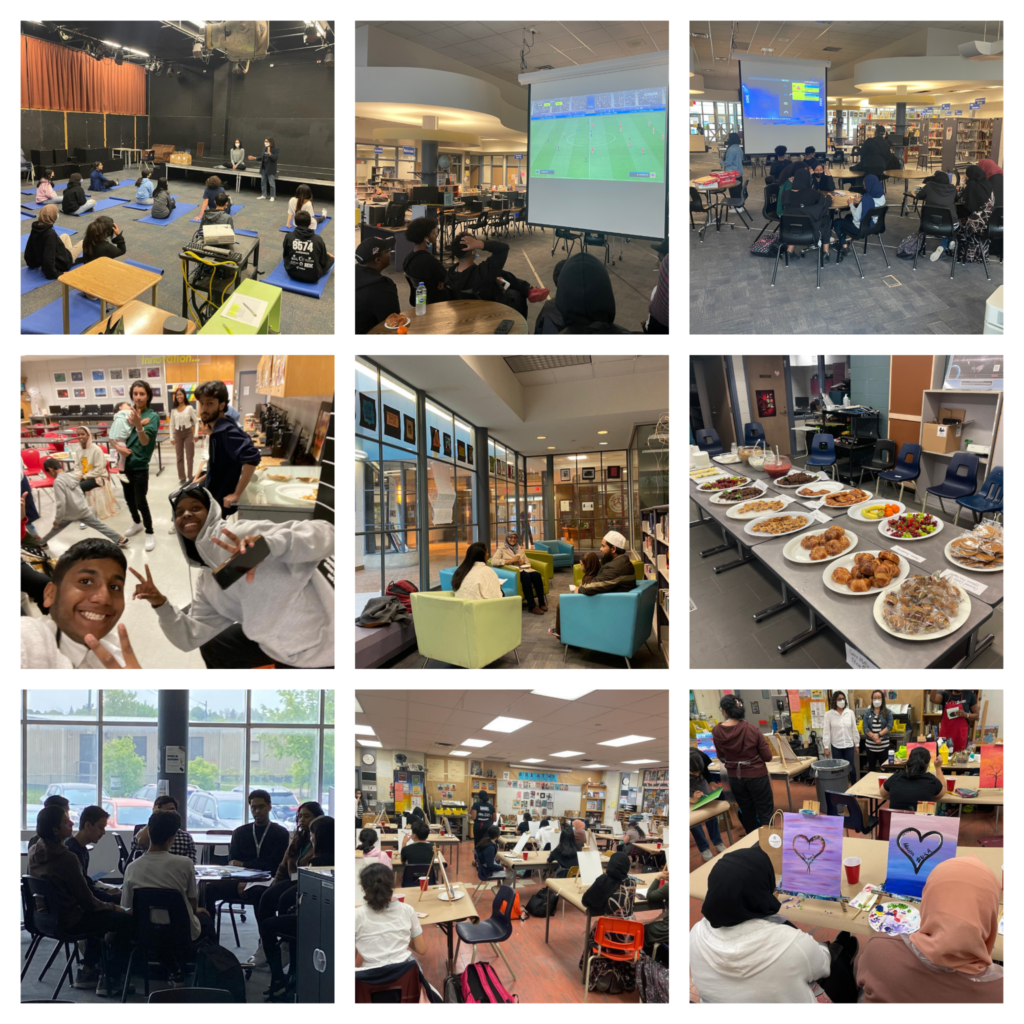 "The week culminated with a 'fun day' where students, the community and staff gathered together to celebrate themselves and see themselves outside of their normal roles," Smith says. "We accomplished this by giving staff, students and community members access to fun games like Bubble Soccer, Bouncy Castles, Relay Races, Volleyball, Video Games and lots of food!"
Following the success of the inaugural Mental Health Week, the school introduced "Wellness Wednesdays," advocating for 50 minutes of dedicated wellness activities five times a year. Such sessions involved community agencies showcasing mental health services, DJs playing stress-relieving music for dance, school clubs hosting activities like knitting, chess, baking, singing, and sports. Additionally, extra social workers and mental health practitioners were invited and made available for those seeking someone to talk to.
As the second Mental Health Week approached, the school faced uncertainties regarding funding. "Thankfully, community agencies stepped in to support the week financially and through a lot of ingenuity we were able to pull off a week that did even more than our original week did," Smith says. "This time, in addition to our educational seminars, lunch time and class based activities, we were able to create a parents night exclusively designed to engage parents on the basics of Mental Health awareness and how to spot challenges that their children may be facing but are too afraid to speak out about."
"Our ambition this year was to, as best as we possibly could, ensure that parents and community members are fully equipped to be supporters in our school's effort to create sager and more caring spaces for students who struggle with Mental Health challenges whether momentarily or chronically," he continues. "This Mental Health Week also ended with a Fun Day that saw, once again, the community and its students come out and enjoy everything from virtual reality gaming to soccer darts on a very large inflatable."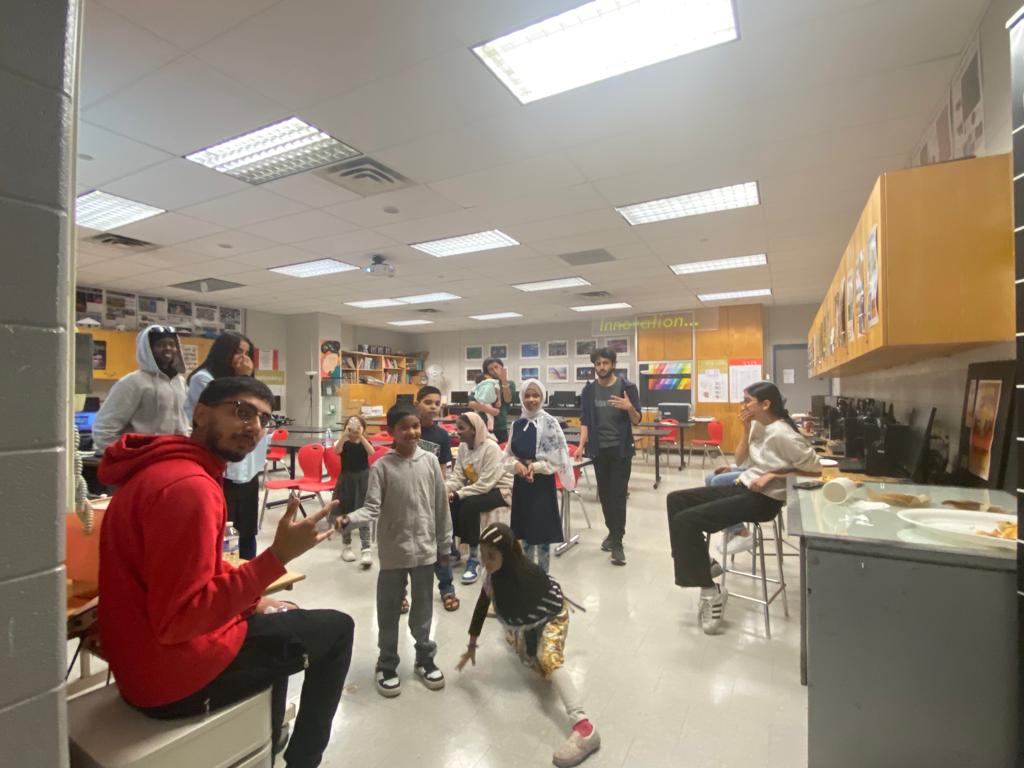 After the second successful Mental Health Week, it has become clear that Mental Health Week ought to be a staple at Marc Garneau Collegiate Institute, addressing the diverse and complex mental health concerns of the community. The event will return in 2024.
Smith attributes much of his passion for collaboration and progress to his studies at the York University Faculty of Education. "One takeaway I have applied in my work at Marc Garneau that I have received from the Faculty was how to be experimental and innovative for the benefit of our diverse student body and the learning needs of today's learners, in light of the many barriers that exist within the modern educational system," he notes. "Challenges reflect opportunities, and that mindset was reinforced by my time spent within the Faculty of Education."
Smith believes that emotional intelligence is a key performance indicator for young people entering the job market in the 21st century. Investing in their social and emotional maturity will produce thoughtful and generous thinkers ready to tackle complex problems. His ultimate hope is for events like Mental Health Week to become normalized, leading schools and boards to cultivate competencies that promote psychological safety and confidence within schools and society at large.
"In this profession, you can truly be the difference that creates difference. I can't think of anything more cutting edge," Dr. Smith says. "The art of teaching and learning is vital in any field, occupation, or profession but the real rewards belong to those who truly appreciate and value what it can do."
Article by Dennis Bayazitov special contributing writer.