York University Postdoctoral Fellows Mohammad Naderi and Vasily Panferov have been named among this year's recipients of the prestigious Banting Postdoctoral Fellowship.
Awarded by the Government of Canada, the Banting Postdoctoral Fellowship is valued at $70,000 per year for two years, supporting postdoctoral researchers who will positively contribute to Canada's social, economic and research-based growth. Following a highly competitive selection process, this esteemed award allows researchers the privilege of conducting ambitious work, while focusing entirely on advancing their respective fields.
Mohammad Naderi, biology
Naderi's project investigates the impact of early-life exposure to environmental chemicals in the development of autism spectrum disorders. Identifying a dramatic increase in incidents of autism in Canada (from one in 94 children in 2008-10 to one in 66 children in 2018), Naderi's research focuses on one of its possible causes, the chemical compound bisphenol, widely used in the production of plastic and packaging materials.

Titled "Understanding the role of environmental contaminants in the development of autism using the zebrafish model," Naderi's study focuses on uncovering the mechanisms through which bisphenol may contribute to the pathogenesis of autism. Recognizing the high level of genetic and physiologic similarities between humans and zebrafish, Naderi's work uses zebrafish as a means of modelling relevant autistic behavioural characteristics.

"This project can be a crucial step towards identifying the role of environmental contaminants in the etiology of this brain disorder," says Naderi, thus offering both governments and private institutions a means of redefining regulations while searching for safer alternatives.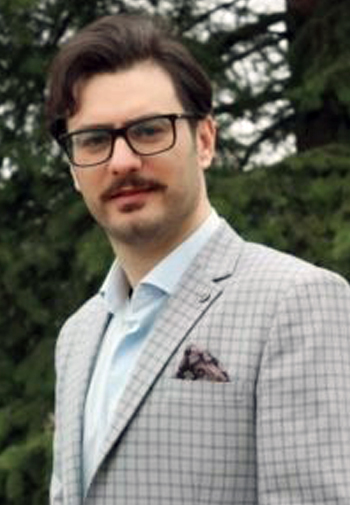 Mohammad Naderi
Vasily Panferov, chemistry
Panferov's study proposes an innovative technology for the diagnosis of sepsis, one of the major causes of death in hospitals worldwide. Combining a test strip (similar to those used in home pregnancy tests) with a smartphone, Panferov's research focuses on developing an inexpensive diagnostic tool that can be widely accessed, thus expanding the opportunities for prevention of this life-threatening condition across the globe.

Titled "Technology for Rapidly Diagnosing Sepsis at the Bedside," Panferov's device monitors the blood levels of several inflammatory biomarkers capable of confirming a diagnosis of sepsis even before the onset of symptoms. In the form of a 10-minute test to be performed by nurses at the bedside, this technology would eliminate the current need for expensive laboratory equipment and time-consuming practices.

Privileging "early-stage diagnosis and long-term prognosis," says Panferov, this reliable yet cost-effective tool will inevitably "benefit patients' health worldwide."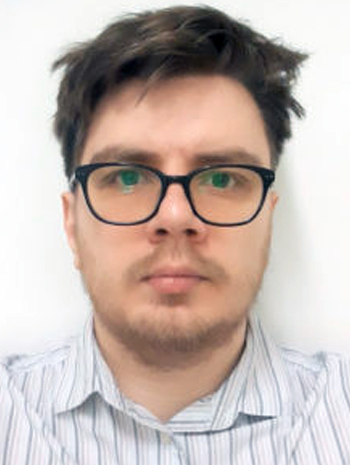 Vasily Panferov