Kristine Pedernal
NURSING
BEFORE THE PANDEMIC, Kristine Pedernal enjoyed visiting escape rooms as a form of entertainment. But the assistant professor of nursing never thought she'd one day be using them as a teaching tool.
The fourth-year course on client-centered acute care she teaches normally involves hands-on, small group work with actual and simulated patients. Like many instructors, Pedernal pivoted to teaching online in 2020, sending her students to breakout rooms to discuss concepts after the virtual simulation debrief.
One day, she thought: "They're probably sick of the breakout rooms. What if I asked them to break out of the breakout room?"
Escape rooms ask participants to solve a series of puzzles based on clues; the solutions allow them to "unlock" the room they are in, enabling them to progress to another. Having learned that virtual escape rooms were already being used in elementary education, Pedernal decided to retool the concept for her own students. She devised a series of puzzles requiring students to cooperatively find solutions to patient problems.
The activity was designed as a creative end of term review, and "gave me the opportunity to really think outside the box and come up with a way to make the most of the virtual environment", says Pedernal.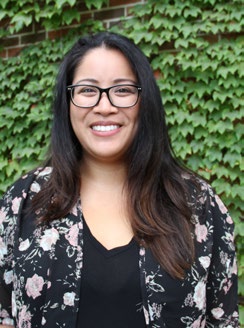 A self-described "techie" with a strong background in digital storytelling, Pedernal has now developed another escape room for a leadership course and plans on others. "We have the technology, and we should use it to our advantage," she says. "As long as I have a screen and a computer, I can make it happen."