Access the resources and supports you need to successfully apply for graduation from your program. Find out how to order a transcript, get a letter of completion or join our graduation success events. After graduating, stay connected, volunteer to speak at our class or events and share your experience with future students.
Alumni who need a letter confirming their program participation can email IEP@yorku.ca
Apply to Graduate
---
Foundation Program
To graduate in this program, you must have successfully completed Jumpstart to Success and achieved a minimum of 50% grade in the two Foundations courses (6.0 credits) in your stream.
The IEP office organizes an event to celebrate your achievements. We provide you with a Certificate of Completion, a letter listing your completed courses, description of the program and any other component of the program that you completed (Career Coaching or Saturday Language Classes).
You may also order a transcript to reflect the grades received for completed credit courses.
---
Certificate Program
To graduate with the IEP Professional certificate in Business or Information Technology, you must:
Complete 24 credits
Fulfill the requirements per each program stream
You must also have an overall GPA of 4.0
If you have fulfilled all requirements to graduate with the IEP certificate by April 2021, follow these steps: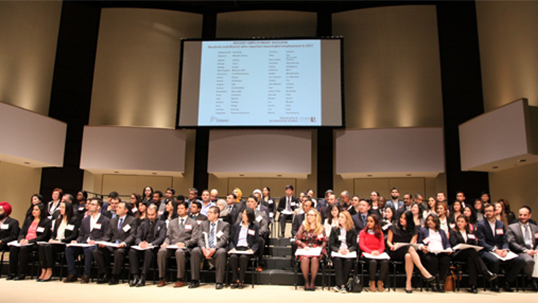 Celebrate Success
The IEP Program office organizes a Celebrate Success Event to recognize students who have completed the IEP certificate or who obtained career success. The event is held every two years and invites all IEP alumni to celebrate and recognize their achievements. Other university leaders, instructors, partners, program staff, and alumni family and friends are also welcome.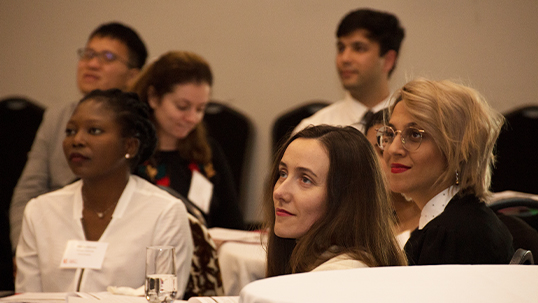 Volunteer with Us
Get involved by volunteering at an event. There are often opportunities to share your experience as a newcomer, how the IEP Bridging Program impacted your life or share your professional knowledge with new IEP students. Let us know if you would like to become a speaker in our Foundations Courses, Events or just support IEP students to network.
Keep in Touch
We are always happy to hear from you. Stop by to say hello or send us an email to let us know how you are doing. You can reach us at IEP@yorku.ca. Inform us of your career success to help us capture the impact of the IEP Program. Please complete a job updates and share your story.