Debora De Costa Azevedo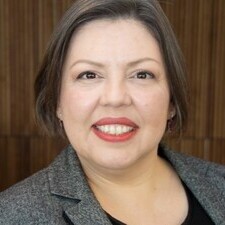 Business - Management Stream
Manager of Process and Training
Walmart Canada
"The program was excellent in putting me in contact with Canadian culture, giving me opportunities to better network and understand the Canadian job market."
After living in Canada for six months, my husband and I were worried about our ability to get jobs. As former University professors, it never occurred to us that finding employment in Canada would be that difficult. We were applying online and trying to network but got no answers – I got one interview, and that was all. At a job fair, someone mentioned: You should attend a Bridging Program. At that point, we have never heard about bridging programs. I began to search about it as soon as we got home; among the options was York, and I filled the form to request information. A month or so later, we were invited to a Presentation Session.
At that meeting, I decided to enrol. The program seemed to be structured yet flexible enough to allow me to pursue my interests. Since HR was my area of expertise, I intended to focus on that area in Canada. The IEP Bridging Program would give information about HR in Canada and Canadian Businesses.
The program was excellent in putting me in contact with Canadian culture, giving me opportunities to better network and understand the Canadian job market. As the course progressed, I realized that my chances to find a job as a lecturer were low without experience working as an HR professional in Canada. So, I changed the goal again, this time for an entry-level position in HR.
Knowledge brings responsibility – after understanding these problems, I started to help others. It grew from a couple of friends to dozens of Brazilians in Canada and some other immigrants. Eventually, I decided to start my business. Now, I help immigrants navigate the Canadian job market. I strive to save them time and not let them settle for less than what they can do. Each of my clients that lands a job is a personal victory to me.