Hariprasad Manavalan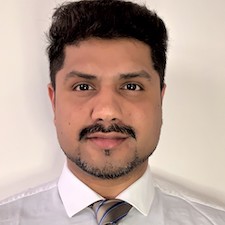 Business - Marketing Stream
Account Manager
Toromont Cat
"York University's IEP bridging program was one of the avenues that helped me gain exposure to Canadian business and Canadian workplace culture. It did help me brush up on my business management basics and, at the same time, helped me understand the Canadian market, the business environment and underlying workplace dynamics."
When I moved to Canada, not having a Canadian workplace experience was the biggest challenge I had faced finding a suitable job that could leverage my 15 plus years of sales and sales management experience. I looked for avenues to bridge that gap like the right bridging program, co-op/volunteering opportunities and networking opportunities.
York University's IEP bridging program was one of the avenues that helped me gain exposure to Canadian business and Canadian workplace culture. It did help me brush up on my business management basics and, at the same time, helped me understand the Canadian market, the business environment and underlying workplace dynamics. I came to know about this program during a newcomer networking event.
Even though I had a performance track record in sales, strategic marketing and business leadership roles and have worked for multi-national companies in global markets, I found it hard to get interview calls through online job applications. Without networking initiatives, I would not have landed in my first job at Toromont Cat as an Account Manager. Networking is the key. It helped me get my first job and enabled me to provide similar opportunities to fellow newcomers. Don't be afraid to reach out to the professionals in your field and ask for an informational interview. Be genuine and try to understand the Canadian workplace dynamics.