Lia Mendes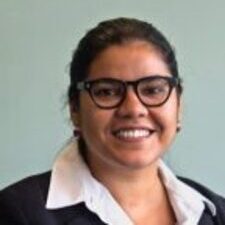 Human Resources Stream
Recruiter in Toronto based-Recruitment firm
Business - Human Resources Stream
I received a strong foundation in professional and legal aspects of HR recruitment process in the IEP bridging program of York University, says Lia Mendes, an alumni. "It helped me understand what is relevant in Canadian market. What's important is that it also helped me unlearn practices that were redundant and illegal in the Canadian context," she says.
A native of Brazil, Lia worked with SONY, before coming to Canada. An HR graduate, she works in a recruitment firm in Toronto.
"I came with significant experience in recruitment and assumed that it is the same everywhere. After I started the Bridging Program, I realized that there were many differences in the recruitment processes practiced in the two countries - Brazil and Canada. York helped me know these differences and focus on relevant skills," says Lia.
"For example, in Brazil, psychological tests are a regular part of recruitment process. But here in Canada, it is illegal to do it," she says, "Second, in Canada, recruiters train themselves to become specialists in a particular profession; unlike in Brazil where I recruited for all departments and for all professional streams." Lia's objective is to specialize in finance or technology sectors.
Lia came to Canada in Sep 2008 on a six months visa to learn English but decided to stay back when she got married to a Canadian. "When I was waiting to get my PR card, I was looking at jobs and telling myself, there are plenty of jobs out there. I just need my documents to start applying." She likens her situation to a soccer game, "I know the game, but I don't know the terminologies. So I enrolled in a 7-week HR program with ACCES Employment and volunteered at Working Skills Centre to keep my experience current."
ACCES was a good wake-up call and she soon realized that she needed more. "I heard about the York program from my mentor and alumni, Armando Pemberton. Looking back, I am glad that I enrolled in the program when I did. It did wonders to me both as an individual and as a professional. York taught me how to be a professional; it taught me the legal aspects of recruitment, basic communications, law etc. All these were very useful for me in every walk of my life. I had the opportunity to study with Indira who would share her experience and Ron who would be straight forward on how the market works and how to be resilient and adaptable"
The bridging program office supported me at every step of my program, says Lia." I received excellent career coaching and mentoring support after I completed the program."
"My coach at Knightsbridge gave me good tips about being strategic with my resume and helped me work towards a decision on taking a job. At one point, I had two options: First was to continue as a customer experience representative at Indigo where I was already working, and wait to get that dream job with a financial company and the second option was to accept the job offer as a recruiter with where I am working right now. She walked me through the options I had and the pros and cons and helped me to make a decision."
Lia's goal has always been to work in a large financial institution and she considers herself lucky to get a mentor from a bank. She even got Lia a telephonic interview with a recruiter. "She was wonderful!" says Lia.
"What York program really taught me was to be resilient," she says. "It told me to be strong and bold by giving me credentials and knowledge relevant to the Canadian market. If you want a job, you need to put yourself out there; start talking to people. I got the courage to do that because of the knowledge I received at the bridging program. If it was not for the Bridging Program, I would have been still at home, sending resumes online and feeling hopeless."
The tools that helped Lia in her job search were networking and informational interviews. "Informational interviews help you build your network and give you an opportunity to collect information about the company which will be useful if you get an interview from that company."
Her second tip to IEPs is not to be proud to ask for a favor. She narrates an incident where she was hesitant to reach out to a person in her own family because, "I was not in touch with her, did not meet her often but,I happened to meet her at a family dinner and found that she was working with HRPA. She said, 'Oh, you are in HR field? You should volunteer with me then!" We IEPs create barriers in our minds and that weighs us down, says Lia. She quotes one of her mentors, "It will remain a barrier because, in your mind, you are thinking that it is a barrier." Her advice to other IEPs? "Do not entertain any negative thoughts; look for a job with fresh and positive mindset."
York Program taught me to be strong and bold by giving me knowledge relevant to Canadian market