Browse the latest research from our experienced faculty members who continue to push boundaries and gain recognition for their contributions. We hope their efforts help and inspire your work. Please feel free to reach out to us for collaboration opportunities.
Featured Publication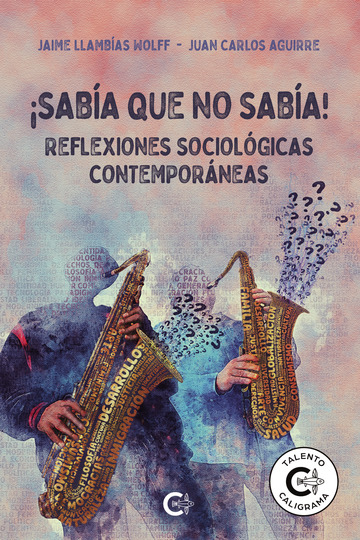 SABÍA QUE NO SABÍA! (I Knew I Didn't Know)
Written by Jaime Llambías-Wolff and Juan Carlos Aguirre
Analyzing is not easy, asking questions even less. These lines are reflections on contemporary social phenomena, amalgamated with their own experiences, since life is what we are and our circumstances. We have considered the sociological imagination to reflect on the work, the directions of society, the phenomena of identity, culture, human relations, the questions of development, progress and modernity and some perceptions of experiences in other latitudes, such as Africa, Asia and America. The chronicles correspond, as luminaries, to the contemporary sociocultural world. It is something like the work of a 'public intellectual', who tries to share with ideas, questions or reflections, and with the evidence of 'knowing that he did not know'.
Read the YFile article "York Professor Emeritus Jaime Llambias-Wolff earns recognition for new book" (May 27, 2021).