Vanier College Productions produces a variety of performance experiences annually for students to participate in and for audiences to enjoy. Usually, we have 4-5 different performing groups, which include the Vanier Improv Company (VIC), Show Choir, plays, musicals and original creations.
The VIC was started in 1996 and performs approximately 6-8 shows throughout the season, where audiences are guaranteed a good laugh. Show Choir began in 2011 and features a mixture of Broadway show tunes and Top 40 hits, and never fails to be an entertaining showcase of song and dance. Our plays and musicals are varied – from Broadway hits to off-Broadway sensations, to black-box theatre classics and everything in between. We enjoy a balanced season that both challenges and entertains our students and audiences alike.
Additional performance opportunities include participating in VCP performances for events – on campus, off campus and virtually – and as a part of VCP's educational performances for York Orientation.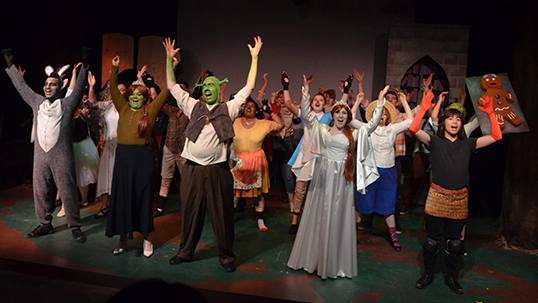 MTI's All Together Now! - A Global Event Celebrating Local Theatre is an exclusive musical revue being performed by over 1,500 schools and theatres across the world between November 12-15, 2021.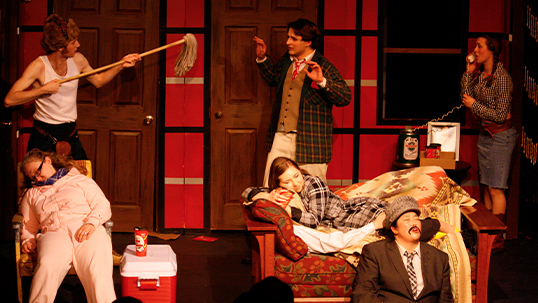 Sit back and tune in as VCP goes live with THE RADIO PLAYS, featuring 3 short plays: The Emerald Heist by Isreal Allen, A Mystery Murdered by Karl Garner, and The Mummy Unravels by Gary Peterson as well as original commercials created by the company.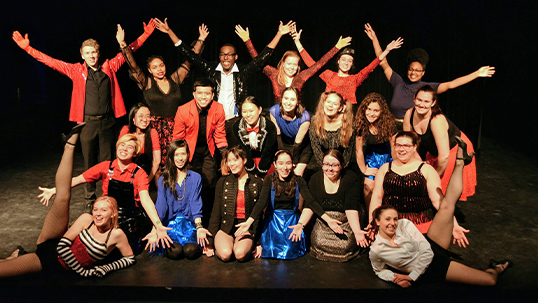 Vanier College Productions' Show Choir performs a unique show each year, comprised of new arrangements and mashups of Broadway showtunes and Top 40 hits. The show is fully choreographed, with costumes, lighting, and a live band!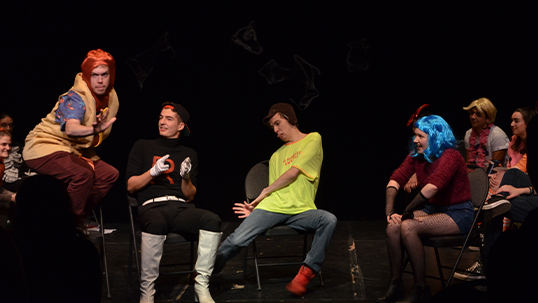 The Vanier Improv Company (VIC) performs regularly throughout the year on Tuesday nights. The shows are a combination of improvisational comedy and sketch, and will have you laughing out of your (virtual) seats!