Vanier College Productions produces a variety of performance experiences annually for students to participate in and for audiences to enjoy. Usually, we have 4-5 different performing groups, which include the Vanier Improv Company (VIC), Show Choir, plays, musicals and original creations.
The VIC was started in 1996 and performs approximately 6-8 shows throughout the season, where audiences are guaranteed a good laugh. Show Choir began in 2011 and features a mixture of Broadway show tunes and Top 40 hits, and never fails to be an entertaining showcase of song and dance. Our plays and musicals are varied – from Broadway hits to off-Broadway sensations, to black-box theatre classics and everything in between. We enjoy a balanced season that both challenges and entertains our students and audiences alike.
Additional performance opportunities include participating in VCP performances for events – on campus, off campus and virtually – and as a part of VCP's educational performances for York Orientation.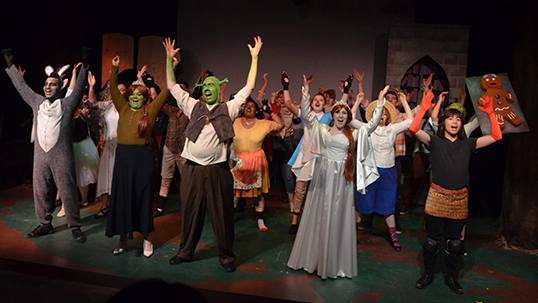 All Together Now!
MTI's All Together Now! - A Global Event Celebrating Local Theatre is an exclusive musical revue being performed by over 1,500 schools and theatres across the world between November 12-15, 2021.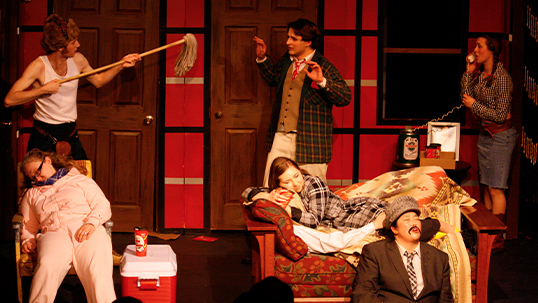 Festival
VCP is pleased to conclude its 50th Anniversary Season with its fifth production of Festival!, written by VCP's founding artistic director Fredrick H. Thury. Whether you have seen one (or all) of the four previous renditions of Festival!, you will not want to miss this year's new imagining of the VCP classic.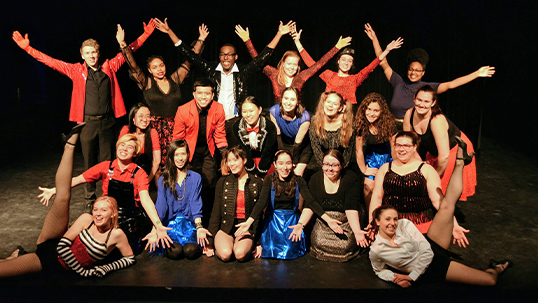 Show Choir
Vanier College Productions' Show Choir performs a unique show each year, comprised of new arrangements and mashups of Broadway showtunes and Top 40 hits. The show is fully choreographed, with costumes, lighting, and a live band!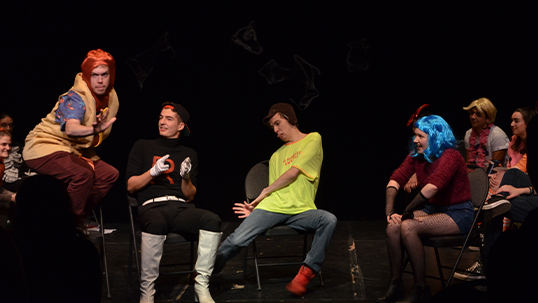 Vanier Improv Company (VIC)
The Vanier Improv Company (VIC) performs regularly throughout the year on Tuesday nights. The shows are a combination of improvisational comedy and sketch, and will have you laughing out of your (virtual) seats!