1990 Season
Season Staff:
Nancy Accinelli, Executive Producer
Fredrick H. Thury, Artistic Director
Jane Skinner, Associate Producer, Public Relations
David Feheley, Technical Director
Poppy Tsimidis, Public Relations
Pau Shearer, Public Relations
Sherma Mitchell, Business Manager​
---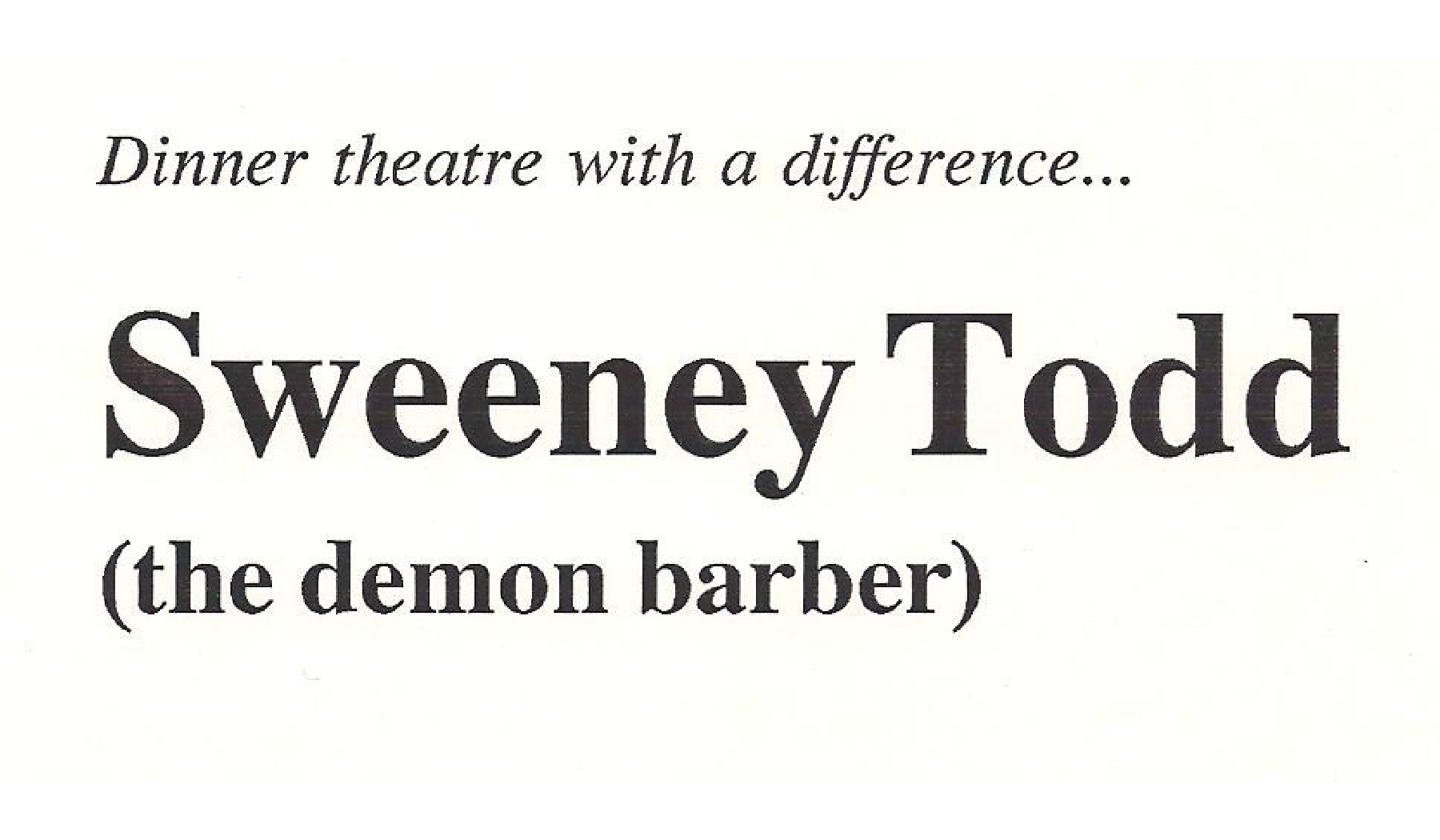 Sweeney Todd
Jan. 31 - Feb. 3, 1990
Vanier College Hall
An infamous tale, Sweeney Todd, an unjustly exiled barber, returns to London, seeking vengeance against the lecherous judge who framed him and ravaged his young wife. The road to revenge leads Todd to Mrs. Lovett, a resourceful proprietress of a failing pie shop. Mrs. Lovett's luck sharply shifts when Todd's thirst for blood inspires the integration of an ingredient into her meat pies that has the people of London lining up... and the carnage has only just begun!