Do you have a quick question about your writing? Ask one of our writing experts through our easy-to-access Zoom links, or come visit us in the Learning Commons! No need to register or make an appointment; just show up or click, and go! We're normally available Monday-Saturday during the Fall and Winter terms.
Join us in a Zoom session by clicking on the button that reflects the current day and time below. Your writing expert will be with you as soon as possible.
Fall 2023 Schedule
Drop-in for the Fall Schedule will occur on Tuesdays and Thursdays from 1 pm to 3 pm. Drop-in is helpful for answering quick questions and is typically about 15 minutes in length. Our programming is hybrid - the physical location is our space on the third floor of Ross, S311. The online component of our support occurs on Zoom. If you click on the Zoom link below, the instructor will place you initially in a Zoom waiting room until they can see you in sequence.
S311 = Face-to-Face (3rd Floor Ross Building) OR Remote (click on the link)

Tuesday (not available Tuesday Oct. 3)
---
Writing Expert:
Leanne Unruh (S311)
Time: 1 - 3 p.m.
Thursday
---
Writing Expert:
Leanne Unruh (S311)
Time: 1 - 3 p.m.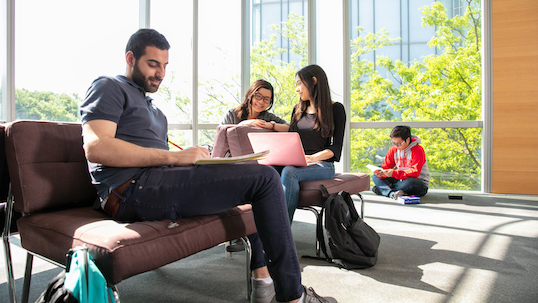 Every instructor at the Writing Centre is very patient. They not only improved my academic writing and assignment grades, but also helped me to understand the inner logic of English language. I really appreciate their help.
— Lydia Chen

Questions?
For general inquiries, email us at lapswrit@yorku.ca.