Visiting Fellows are scholars with academic positions in other post-secondary institutions who are physically visiting at York University, including visiting scholars from Canada, short-term international visiting scholars, and Visiting Professors in Canadian Studies. Visiting Fellows are members of the Centre for the duration of their stay at the Robarts Centre and no more than one year at a time (renewable). Their appointment process to the Centre and degree of administrative support will vary but will necessarily involve the approval of the Director.
External Associates are scholars and community members who collaborate with at least one Faculty Associate of the Centre, and whose work actively support the public outreach and engagement missions of the Centre. These associates are external to York University and are granted special membership to the Centre by the Director for a two-year term (renewable). They receive minimal administrative support from the Centre, subject to approval by the Director.
---
Visiting Fellows 2022-23
Tina Benigno
Assistant Professor, Albertus Magnus College/ Dept. of Humanities, York/ Visiting Fellow
Tina is an Assistant Professor and Faculty Advisor at Albertus Magnus College. She completed her PhD in Humanities at York University in 2021, where she researched young people's media and cultures, focusing on girlhood, cinema/TV, and care. She is also one of the founding members of the Girls' Studies Research Network (GSRN) operating out of York. Her next research project on builds off of her doctoral work, and focuses on Canadian girlhood in cinema and television through a social justice lens. Specifically, she will be foregrounding Indigenous girlhood, and critically challenging and locating issues of Canadian national identity.
Email: tbenigno@albertus.edu
---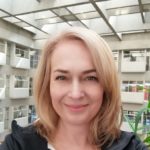 Sylwia Borowska-Szerszun
Faculty of Philology, University of Bialystock, Poland/ Visiting Fellow 2022
Sylwia Borowska-Szerszun received her Ph.D. in English literature from Warsaw University. She is Assistant Professor in the Faculty of Philology at the University of Białystok, where she teaches courses in English literature and literary theory. She is the author of Enter the Carnival: Carnivalesque Semiotics in Early Tudor Moral Interludes (2016) and co-editor of two volumes on fantastic literature: The Fantastic and Realism (2019) and Images of the Anthropocene in Speculative Fiction: Narrating the Future (2021). She has published numerous articles on medieval and early Tudor drama, medievalism and fantasy literature. Her recent research focuses on medievalism and gothicism in fantasy literature, particularly on tracing the echoes of medieval cultural and ideological constructs in contemporary discourses related to gender, sexuality and race. Currently, she is working on a book exploring the intersections of history, memory and medievalism in the works of Canadian author, Guy Gavriel Kay. She is a member of the Polish Association of Canadian Studies.
Visit: https://orcid.org/0000-0002-9764-3744
Email:s.borowska-szerszun@uwb.edu.pl
---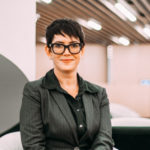 Amanda Coles
Senior Lecturer, Faculty of Business and Law, Deakin University, Australia/ 2022-23 Robarts Centre Visiting Professor in Canadian Studies
Amanda Coles is a Senior Lecturer Employment Relations at Deakin University. Amanda's research examines the political economy of labour markets and workforce development in the creative industries with a focus on public policy, collective representation and intersectional inequality. She is a Co-Researcher with the SSHRC funded Interuniversity Research Centre on Globalisation and Work in Canada, and a Deputy Editor of the Journal of Industrial Relations.
Visit: https://www.deakin.edu.au/about-deakin/people/amanda-coles
---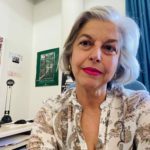 Pilar Cuder-Domínguez
School of Humanities, University of Huelva, Spain/ Virtual Visiting Fellow, 2021-2022

Pilar is a Professor of English at the University of Huelva (Spain). Her research interests are the literary representations of intersections of gender, genre, nation, and race. She is the author of three books and editor of eight collections of essays. Her latest publications have discussed the work of writers of Black and Asian ancestry in Canada and the UK, drawing from critical race studies and postcolonial and feminist theories. She is currently lead investigator of the research project "Bodies in Transit: Genders, Mobilities, Interdependencies" (FFI2017-84555-C2-1-P, bodiesintransitproject.com) and team member of the international project "Thanatic Ethics: The Circulation of Bodies in Migratory Spaces" (http://www.cpch.hk/thanatic-ethics-the-circulation-of-bodies-in-migratory-spaces/
Visit: https://orcid.org/0000-0002-7713-9225
Email: picuder@uhu.es
---
Ewelina Feldman-Kołodziejuk
Faculty of Philology, University of Bialystock, Poland/ Visiting Fellow 2022
Ewelina Feldman-Kołodziejuk holds a Ph.D. from the University of Białystok, Poland. She is an assistant at the Faculty of Philology at the University of Białystok, where she teaches courses in British literature. She has co-edited two volumes of collected essays The Fantastic and Realism (2019) and Jews of Eastern Poland: Between Odessa and Vilnius (2019). She is an author of numerous articles that oscillate around the themes of motherhood, feminism, place and geopoetics. Currently, she is working on the book devoted to the intergenerational transmission of motherhood in the fiction of Margaret Atwood. She is a member of the Polish Association for Canadian Studies. In 2015, she was awarded a scholarship from the Corbridge Trust in Cambridge, England.
Visit: https://orcid.org/0000-0003-1205-1510
Email: e.feldman@uwb.edu.pl
---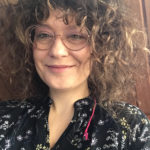 Kalina Kukiełko
Institute of Sociology, University of Szczecin, Poland, Visiting Fellow, 2023
Kalina Kukiełko is a sociologist, cultural studies scholar, and doctor of humanities, representing the Institute of Sociology at the University of Szczecin, Poland. Dr. Kukielko is an enthusiast and promoter of Marshall McLuhan's media theory. She is the author of Between science and art. Artistic theory and practice depicted by Marshall McLuhan, which was honoured with the Pierre Savard Award in 2016 (International Council for Canadian Studies) and the scientific editor of the first Polish translation of Gutenberg Galaxy by Marshall McLuhan (2017), which was recognized by the Polish Sociological Association as the best translation of the year (2018). She was a Visiting Scholar at the Concordia University of Edmonton (2019) in Canada. Her latest book Contemporary War in the Photographs of Rita Leistner was published in 2021 (she has been analyzing Rita's art projects for over seven years). Academically and privately engaged in a socially responsible fashion, she is interested in storytelling, especially textile storytelling and the communicative function of clothing. Dr. Kukielio is a coach and tutor, involved socially and voluntarily and is a member of the Polish Association for Canadian Studies (PACS).
At the Robarts Centre, she is working on her newest project: Textile storytelling. Leanne Prain, Rosa Halpern, Rita Leistner, and the sociological story of a leather jacket funded by National Science Centre, Poland (2022/06/X/HS6/0013).
Email: kalina.kukielko@usz.edu.pl
---
Jessica Parish
Marie Curie Visiting Fellow, Center for Urban Research on Austerity, De Montfort University, Leicester, England/ Virtual Visiting Fellow
Jessica is currently a Marie Curie Visiting Fellow with the Center for Urban Research on Austerity at De Montfort University, Leicester, England. Her project investigates the social and gendered effects of pension investing in green housing infrastructure.
Jessica earned both her MA and PhD degrees in political science from York University. She previously worked as a health policy analyst for the Ontario Chiropractic Association and as Research Associate for Lancaster House Publishing. She is also a past Vice-Chair of the Board of Directors at Toronto-based Federation of Metro Tenants' Associations.
Jessica's academic research focuses on the intersection between urban governance, health policy, and environmental sustainability and she has published in peer-reviewed books and journals and presented at national and international conferences. She has successfully competed for funding from the European Commission, the Social Sciences and Research Council of Canada (SSHRC) and the German Academic Exchange Service (DAAD) at the graduate and postdoctoral levels. She has served as a peer reviewer for the Annals of the American Association of Geographers and held editorial positions with Humanities and Social Sciences Communications and the graduate political science journal, Problematiqué.
Visit: https://orcid.org/0000-0001-7932-3571
Email: jessica.parish@dmu.ac.uk
---
Past Visiting Fellows
Susan Ashley (2020-21)
Faculty of Arts, Design and Social Sciences, Northumbria University, Newcastle
Robin Curtis (2020-21)
Institute for Media and Cultural Studies, University of Freiburg, Germany
Mitja Durnik (2015-16 & 2019-20)
Administration- Legal Area, University of Ljubljana
Paul Halferty (2019-20)
English, Drama and Film, University College, Dublin
Junichi Miyazawa (2018-19)
Cultural and Creative Studies, Aoyama Gakuin University
Seung-Ryul Lee (2017-18)
ESL/EFL, Korea Aerospace University
Carolyn Strange (2017-18)
History, Australian National University
Ana Fraile (2016-17)
English, University of Salamanca
Thomas Mohr (2016-17)
School of Law, University College, Dublin
H. Kalpana (2016-17)
English, Pondicherry Central University
Shilpa Bhat (2015-16)
English, Ahmedabad University
Marcin Gabrýs (2015-16)
Canadian Studies, Jagiellonian University
Özgün Akduran (2015-16)
Political Science, University of Istanbul
---
External Associates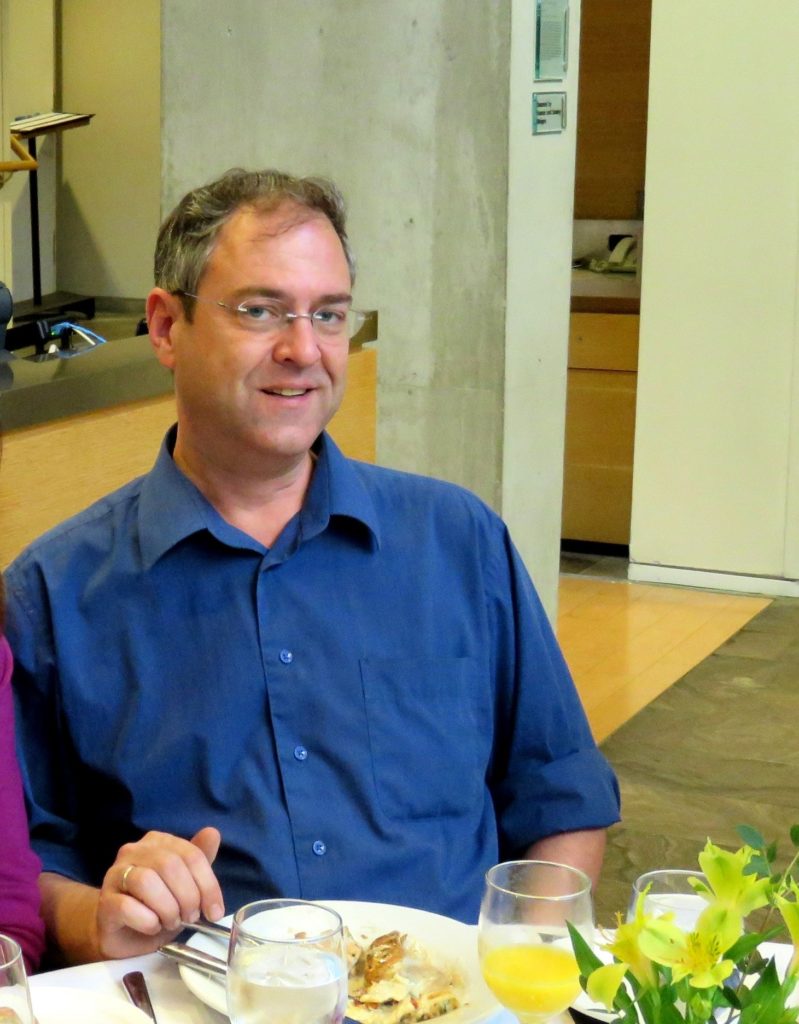 Patrick Connor
Ph.D.
Patrick J. Connor received his Ph.D. in History from York University in 2012. He was subsequently an R. Roy McMurtry Fellow in Canadian Legal History. His research has focused on the history of crime and punishment in nineteenth century Canada, with an emphasis on executive clemency and pardons. Having recently relocated to Nova Scotia, he is currently writing a book about food, cooking, and eating in nineteenth century Halifax.
Email: lefthist@yahoo.ca
---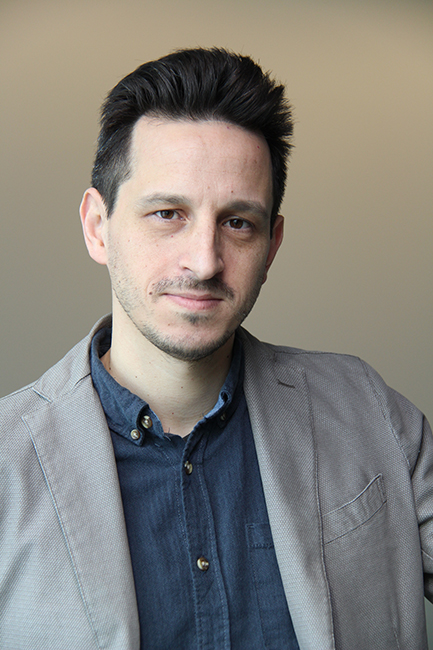 Gilberto Fernandes
Visiting Professor, History
Gilberto Fernandes is an academic and public historian of migration, ethnicity, race, and labour in North America, especially the history of Portuguese and other Lusophone diasporas in North America, and the construction industry and its labour organization in Toronto. He is the author of various scholarly articles on these topics, and of the book This Pilgrim Nation: the Making of Portuguese Diaspora in Postwar North America. Fernandes is the co-founder and lead director of the Portuguese Canadian History Project, through which he has delivered an extensive public history program, including archival outreach, online and travelling exhibits, popular publications, public lectures, youth summer programs, walking tours, and others. With the research and public history project "City Builders: a History of Immigrant Construction Workers in Postwar Toronto," Fernandes has produced, directed, and written a documentary and oral history video series; curated a travelling multimedia exhibition; developed and designed a website with multiple digital history features; and oversaw the digitization of close to 3,200 archival photos. The City Builders was the recipient of a Lieutenant Governor of Ontario's Heritage Award for Excellence in Conservation in 2019 and has drawn a great deal of media attention. Fernandes has also been a course director in the Department of History at York University.
Research Interests: Migration, ethnicity, and race in North America; Portuguese and other Lusophone diasporas; Portugal's soft power; Ontario's construction industry and its labour organization; Toronto's riot and protest history; public and digital history
Websites: City Builders | Portuguese Canadian History Project | Personal Website
Email: prtcan.history@gmail.com
---
Janet Friskney
Ph.D.
Janet B. Friskney is a book historian with a particular specialty in Canadian publishing history. The author of New Canadian Library: The Ross-McClelland Years (2007), Dr. Friskney has also introduced and edited Thirty Years of Storytelling: Short Fiction by Ethelwyn Wetherald (2011), served as associate editor to volume three of the History of the Book in Canada (2007), and wrote the introduction to Formac's 2012 reprint of Helen Milecete Duffus's The Strawberry Girls. Her article literature includes studies related to the Methodist Book and Publishing House / The Ryerson Press, Canadian bible and tract societies, and the history of library and publishing services for the blind in Canada. Her post-secondary education includes an honours B.A., summa cum laude from York University, an M.A. in Canadian Heritage & Development Studies from Trent, a Ph.D. in Canadian history from Carleton University, a post-diploma certificate in Book and Magazine Publishing, with honours, from Centennial College, and a certificate in Access to Information and Protection of Privacy, with distinction, from University of Alberta. She has taught courses in publishing history at York and Simon Fraser University, has held a Tremaine Fellowship from the Bibliographical Society of Canada, and has been a co-applicant on two successful SSHRC Connection Grants.
Email: jbfriskney@yahoo.ca
---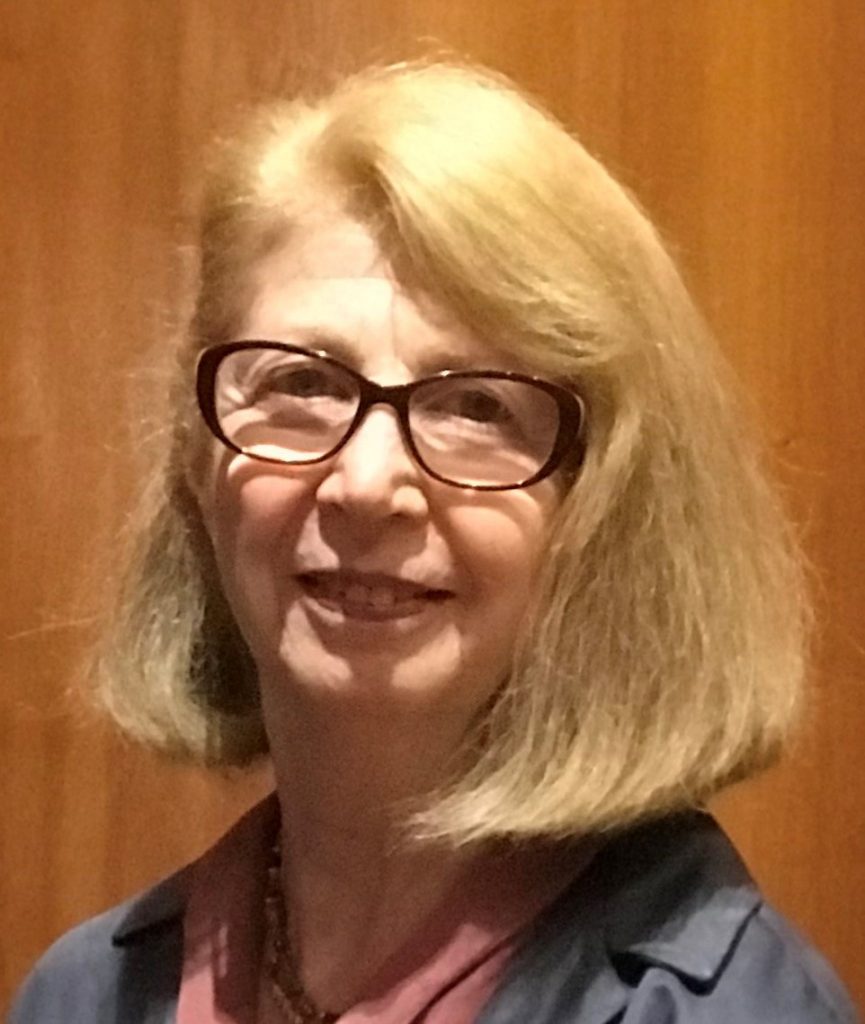 Elaine Gold
Director, Canadian Language Museum
Elaine Gold is the Director of the Canadian Language Museum. She initiated the Museum's founding in 2011, directs the creation of its exhibits and oversees its operations. She brings to her work at the CLM a PhD in Linguistics, decades of teaching at the University of Toronto, an MA in Art History and strong experience in arts administration and curatorial work. She has lived in central, western and northern Canada, and is dedicated to promoting and protecting this country's rich language heritage. Dr. Gold was awarded the Canadian Linguistic Association's 2019 National Achievement Award in recognition of her outreach work through the Museum.
Website: Canadian Language Museum
Email: director@languagemuseum.ca
---
Darnel Harris
Master of Environmental Studies, York University
Darnel Harris is a planner and community advocate breaking down barriers to practical mobility for all ages and abilities. He has a passion for space animation, mobility and sustainability. His research and outreach efforts have been recognized by the German Government, and he produced Toronto's 1st Annual Cargo Bike Championship this summer to showcase the difference cargo bikes can make. Darnel is Executive Director of Our Greenway, a coalition of businesses, residents and community groups in Toronto's northwest seeking to build a 21 kilometers of mobility paths protected by raingardens, connecting people to places and new opportunities all year round..
Email: dharrisplanning@gmail.com
---
Ged Martin
Professor Emeritus, University of Edinburgh and former director, Centre of Canadian Studies, University of Edinburgh
Ged Martin is a graduate of Cambridge who has spent half a century studying Canadian history, often in comparison with other parts of the British empire. He has written about the Durham Report, Confederation, Kingston in Ontario, Saint John in New Brunswick, the alcohol problem of John A. Macdonald, the marital difficulties of Alexander Campbell and the spiritualist adventures of Mackenzie King. Ged Martin likes to pose unusual questions: his recent work has asked: who could speak French in English Canada? and how much did Canada 'pay' First Nations for the prairies? (The inverted commas indicate a notional calculation, since no purchase money changed hands.)
Email: gedmartin@hotmail.com
---
Kate Moo King-Curtis
M.A. grad, Humanities, Research Associate
Kate is a recent grad with extensive experience in the arts and film in Canada and the US. She completed an MA in Humanities (York University) with an MRP titled "A Multistoried Artist: Holistic Self-Reflexivity in Childhood Studies." In this research project, she created an analysis model using childhood art artifacts, autoethnographic tools, and research-creation.
In early 2021, she finalized a research project titled "Youth Support Imaginings," using arts-based methods with youth for the Children, Childhood and Youth Hons. BA program (York University).
Kate is affiliated with one of the Robarts Centre's research clusters, the Children and Young People Interdisciplinary Research Network (CYPIRN). In it, she looks to engage in meaningful collaborations to build knowledge with, for and about diverse young people in a Canadian context.
Future Goals: Participatory research in art therapy to develop VR tools with and for children and youth.
Research Interests: Art therapy, mental health, children and youth studies, arts-based methods, youth agency in research, intersectionality, technological equity, critical race theory
Email: kmoocurtis@gmail.com
---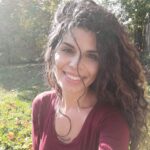 Sharifa Patel
Ph.D. English and Cultural Studies
Sharifa Patel holds a PhD in English and Cultural Studies from McMaster University. Her research examines representations of violence in Muslim families in Canadian news media and challenges settler-colonial notions of family and kinship in Canadian immigration policies. Sharifa is affiliated with the Robarts Centre at York University and is also a co-managing editor of the online journal, Feral Feminisms.
Email: sharifapatel10@gmail.com

---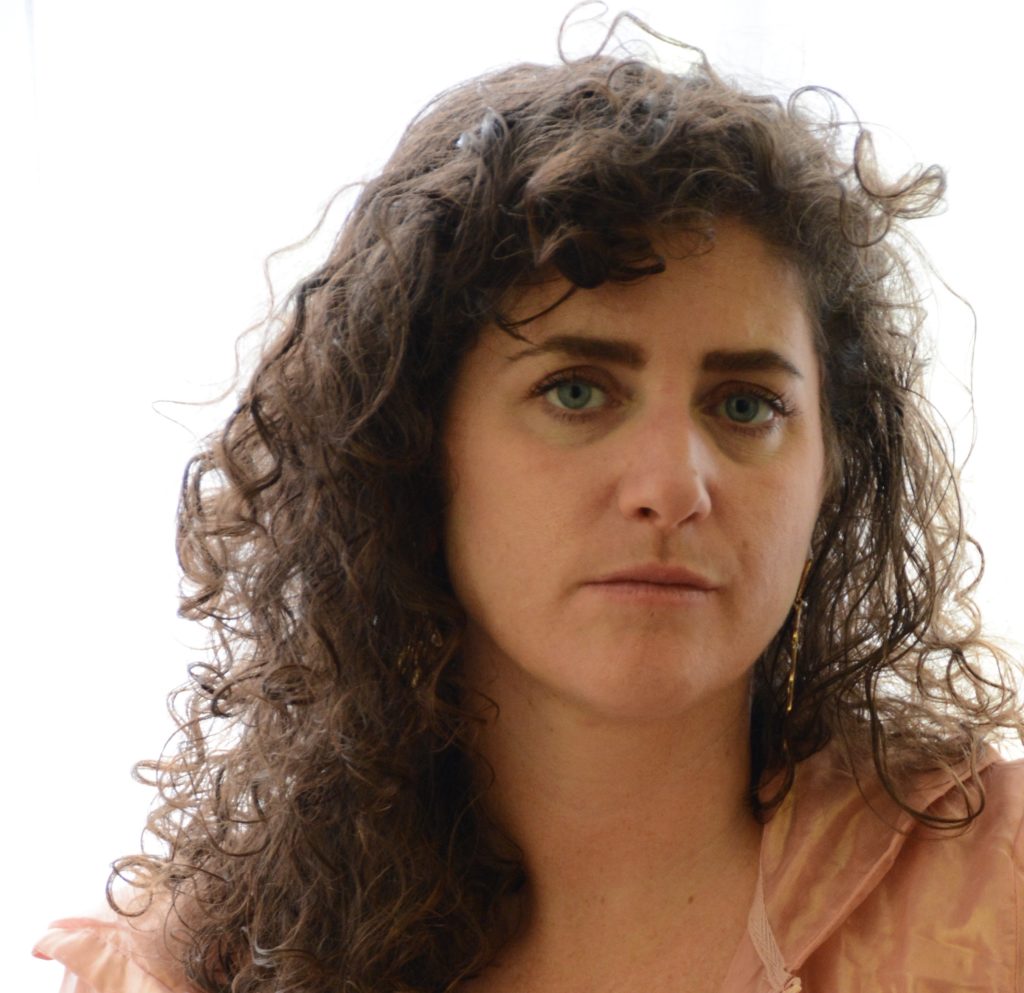 Jen Preston
Ph.D. Social and Political Thought
Dr. Jen Preston holds a PhD in Social and Political Thought from York University. Her research focuses on oil and gas extraction in Canada and its relationship to settler colonialism. Her research has been published in journals such as Race & Class, Cultural Studies, and Nouveaux Cahiers du socialisme
Email: jenpreston@gmail.com
---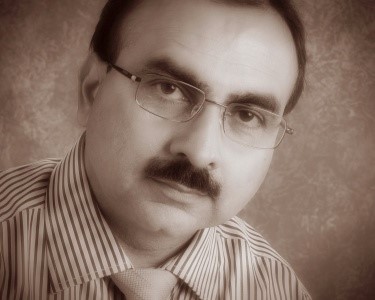 Altaf Qadeer
Ph.D.
Altaf Qadeer is a scholar of multiple fields. His research interests include; science education, linguistics, literature, education, Urdu creative writing, teacher training, pedagogy, religious studies, inspiring creativity, multilingualism, multiple-nets. One of his ideas to inspire education at international level through the multilingual power of Canada was also published by Toronto Star.
Dr. Altaf Qadeer is also a member of European Science Education Research Association (ESERA). He was a member of International Council for Distance Education (ICDE) in 2018. Altaf has contributed as a researcher with the York Center for Asian Studies (YCAR). He has also studied 'Educating Global Citizens' through the professional education program of Harvard Graduate School of Education. Some of his research about languages and literature is published by Cross-Asia (Heidelberg, Germany). He has contributed to the B.Ed., teacher training program in the Faculty of Education, York University as a Site-Coordinator/ Adjunct Professor. He also published his idea to start simplified form of research journals for children. Altaf has developed various tools for children education.
Website: Cognitive Net
Email: dr.altafqadeer@gmail.com
---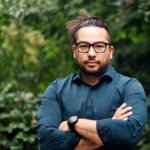 Alexis Hieu Truong
Criminology, Faculty of Social Sciences, University of Ottawa
Alexis H Truong is Assistant Professor in the Criminology Department at the University of Ottawa. His research focuses on themes of mental health, violence towards women, transitions into adulthood and popular culture in Canada and Japan. He also specializes in research methods, both qualitative and quantitative. Prior to starting his tenure-track appointment, he was a Postdoctoral Fellow at Goldsmiths College, University of London (UK, Fonds de recherche Société et Culture [FQRSC] Postdoc Scholarship, 2016-2017) in the Sociology Department and was also associated with Sophia University for his fieldwork (Tokyo, 2010-2011) while he completed his PhD at the University of Ottawa (Canada, ON) in Sociology (FQRSC Doctoral Scholarship). He also holds a master's in social work, and currently is a member of the Centre for Research on Educational and Community Services (CRECS) and a member of The Sociological Review's editorial board.
Currently, Professor Truong is principal investigator on a Social Sciences and Humanities Research Council (SSHRC) Insight Development Grant exploring the effect of psychiatrization on transitions into adulthood of youths in Canada. He is also co-researcher on two SSHRC funded Partnership Engage Grants: the first one is looking at stigma experiences while accessing public health services for women with borderline personality disorders who have also experienced sexual violence or intimate partner violence; the second grant is looking at emotional difficulties experienced by community organisations' healthcare workers in the context of the COVID-19 response, and especially those working with marginalized populations experiencing homelessness, handicaps and mental health-related issues. Professor Truong's research also looks at the place and role of popular culture and leisure practices in the lives of young adults, and how it fosters social insertion. One article on this theme has been published in the International Journal of the Sociology of Leisure, where he explores three pathways taken by youths participating in costume play practices in Tokyo (Japan). He has also recently published with one of his master's students, Anne M Goodall, in the Journal of Community Safety and Well-Being. on the therapeutic effects of participation in tabletop roleplaying games such as Dungeons & Dragons.
Email: ah.tuong@uottawa.ca