Our Mandate
Robarts is a 21st-century research engine for the study of Canada and "Canada in the World." Areas of expertise in Canadian studies at York, which has one of the largest concentrations of Canadian specialists globally, including arctic science, geography, visual and performing arts, cultural studies, political science, anthropology, and Indigenous Studies.
The Robarts Centre for Canadian Studies supports York faculty, post-docs, graduate students, along with adjunct faculty and visiting fellows in critical, diverse and collaborative research, communication and debate leading to engaged research partnerships and projects, publications and policy briefs. Climate change, resource extraction, truth and reconciliation for Indigenous peoples, and diversities of cultural heritage in the Canadian national and international contexts are key concerns of contemporary Canadian Studies.
Reach out to us via email at robarts@yorku.ca
---
The Robarts Team

Jean Michel Montsion
Director of the Robarts Centre
Jean Michel Montsion is an associate professor in the Department of Multidisciplinary Studies at Glendon College. In July 2021, he became director of the Robarts Centre for Canadian Studies. Jean Michel's research focuses on the intersection of ethnicity, mobility and urban research. From Singapore and Vancouver to Canadian Northern communities, he investigates the role of 'gateway strategies' in local and translocal community politics. Jean Michel Montsion was Acting Director of the Robarts Centre in 2018-19 and Deputy Director in 2019-20.
Email: montsion@yorku.ca
———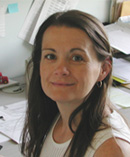 Laura Taman
Coordinator
Laura Taman joined the Robarts Centre as Coordinator in May 2000. She holds an MA from York University's Graduate Program in Women's Studies where her research focused on women and public policy. Laura is responsible for administration, research and development support in a wide range of research activities at the Robarts Centre, including project design and administration, assistance to researchers, and facilitating the work of Robarts Centre staff, York faculty, visiting researchers and others engaged in work on the Centre's initiatives. A member of the York community for many years, Laura has served as: a teacher at the York University Cooperative Day Care; a research assistant at the Office of the Master, Atkinson College; staff at Reception and Course Registration in the Division of Continuing Education (Atkinson College); and Executive Officer of the Atkinson Student's Association.
Email: llt@yorku.ca
———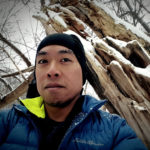 Alex Felipe
Media Mobilization and Research Coordinator
Alex Felipe joined the Robarts Centre as its Media Mobilization and Research Coordinator in 2018. In a past life, he worked as a documentary photographer and videographer before returning to York University to do an MA in Geography. His duties revolve around supporting the media and knowledge mobilization needs of the Robarts Centre. This includes maintaining and updating our online presence (website, social media, etc.), designing and circulating event/project posters, assisting with graduate and undergraduate engagement, providing tech support for virtual events, and other assorted tasks.
Email: azfelipe@yorku.ca
---
Executive Committee
Ex Officio:
Jean Michel Montsion, Director
Gabrielle Slowey, Former Director
Laura Taman, Coordinator
Michael Barutciski, Canadian Studies Coordinator, Glendon
Andrea Davis, Black Canadian Studies Certificate, Dept. of Humanities
Faculty:
Cheryl Cowdy, Humanities
Mario Di Paolantonio, Education
Anna Hudson, Arts, Media, Performance & Design
Laura Kwak, Social Science
Abril Liberatori, History
Stephanie Martin, Music
Laura McKinnon, Biology, Glendon
Marina Morrow, Health Policy and Management
Tameka Samuels-Jones, School of Administrative Studies
Joshua Thienpont, Environmental and Urban Change
Research Associates:
Dominik Formanowicz, Research Associate
Rebecca Lazarenko, Research Associate
Kael Reid, Research Associate
---
*For complete lists of all Robarts members please visit:
https://www.yorku.ca/research/robarts/members-of-the-robarts-centre/