Certificate
This is the place to learn and examine the histories, cultures and experiences of Black Canada. You'll learn about people of African descent in the Americas through cultural studies, history, literature and music.
In this unique certificate you can combine multiple disciplines and complete your certificate alongside your existing undergraduate degree program or you can take the certificate on its own. This program recognizes the study of Black cultures as a worthwhile enterprise in itself.
Learn from a diverse group of internationally recognized faculty in the areas of Black Canadian culture, race and social policy, Black resistance and identity and much more.
What you'll learn
---
Study the histories and cultures of Black Canada through the lens of critical race theory and cultural studies.
Learn to analyze and problem-solve through writing, critical thinking, and researching historical and contemporary presentations of Black cultures and lives.
Connect your studies to your lived experience or gain insight into the experience of others.
Hands-on experiences
---
Mentorship and community-focused education help you build a network that will be beneficial wherever your studies lead you.
Enjoy practical learning opportunities outside the classroom, including guest lectures and academic events.
Engage with community and earn valuable real-life skills with our placement opportunities.
"The certificate is, in large part, a response to students' own desire for a more diverse curriculum that is reflective of their lived and shared experiences in Canadian society."
— Andrea Davis
Black Canadian Studies Certificate Coordinator

Questions?
For more information, please contact the interim certificate coordinator Professor Andrea Davis at aadavis@yorku.ca.
June 14, 2022
Griots to Emcees Spoken Word Showcase
May 24, 2022
Andrea Davis Scholarship and Writing Prize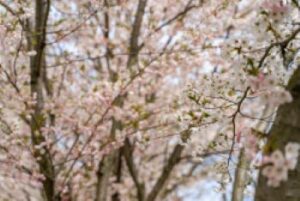 October 24, 2023
Humanities Department Statement on Academic Freedom