At a time where discussions around anti-Black racism are proving to be critical, humanities Professor Andrea Davis has stepped into a year-long role that aims to position LA&PS in the centre of this discourse.
On September 1, 2020, Davis began her term as Special Advisor on LA&PS' Anti-Black Racism Strategy, a position that was developed by the LA&PS' Dean's Office as part of the Faculty's comprehensive response to combating anti-Black racism.
In this new role, Davis anticipates having meaningful engagement on anti-Black racism with members of the LA&PS community throughout the year. She can be reached confidentially through this form.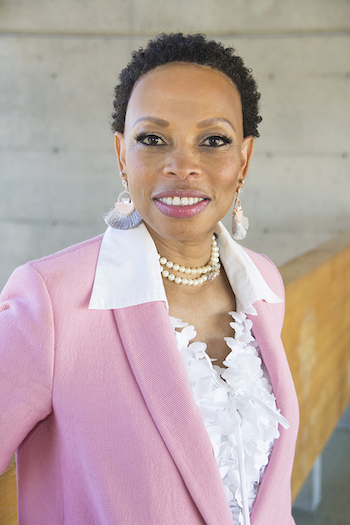 Special Advisor
Professor Andrea Davis, who has had a long career of teaching, research and community engagement in Black Diasporic Studies, and has completed a five-year term as department chair, will serve in the special advisor role from September 1, 2020 until August 31, 2021. She brings a wealth of knowledge and insight to this important advisory position. Her visionary work in the foundation of the Black Canadian Studies Certificate, and her cutting edge scholarship, including her new book, Horizon, Sea, Sound: A Cultural Critique of the Nation, forthcoming from Northwestern University Press, are just some of her accomplishments.
This new special advisor role will entail key responsibilities such as:
Reporting to the dean and providing guidance and input on questions related to race and equity, and anti-Black racism specifically;
Establishing an advisory committee made up of students, faculty, and staff to identify priorities and develop recommendations to be conveyed to the dean;
Advising the dean in the hiring of Black faculty, as well as the hiring and promotion of Black staff; and
Liaising with the senior advisor on equity and representation
Funding / education initiatives:
Anti-Black Racism Initiatives Fund
Collaborating with the Dean of LA&PS and the Associate Dean, Global & Community Engagement, Professor Davis has helped to build a new $100,000 anti-Black racism initiatives fund open to LA&PS students, faculty and staff. Funding applications can be submitted here.
---
LA&PS Black Scholar Research Fund
Davis has also worked with the Associate Dean, Research & Graduate Studies to create the LA&PS Black Scholar Research Fund (BSRF), which will disburse $50,000 of research funding for Black contract faculty and Black YUFA members in a CLA, assistant or associate position.
Click here to download the BSRF application form. Completed applications must be submitted along with required attachments to lapsrsc@yorku.ca by January 15, 2020.
---
Program Development
Along with the initiatives above, the Special Advisor's portfolio will include advising the Dean's Office through the Associate Dean, Programs on the development of a major/minor degree program in Black Studies, and advising on a process for a permanent advisor position on race and equity in LA&PS.
Advisory Committee
Michele Johnson
Michele Johnson is a professor in the Department of History and Associate Dean, Students in LA&PS. She has served as the coordinator of the Latin American and Caribbean Studies Programme, York's Affirmative Action Officer and as the Director of the Harriet Tubman Institute for Research on Africa and its Diasporas. Her research interests focus on Jamaican cultural history in the nineteenth and early twentieth centuries.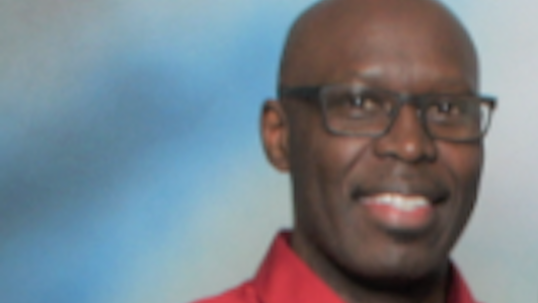 Daniel Kikulwe
Daniel Kikulwe is an assistant professor at the School of Social Work, York University. His area of academic interest is in child welfare practices, policies, families, and immigration. Other areas of research interests relate to the United Nations Convention on the Rights of Children and its applicability to the global south, as well as kinship care trends in Canada.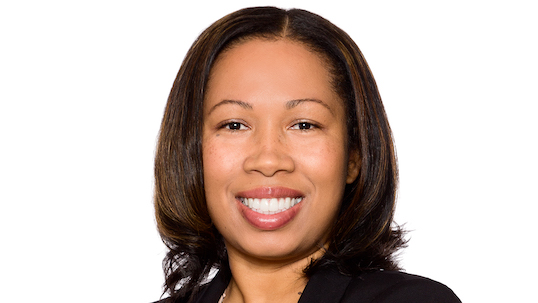 Rameila Williams
Rameila Williams is a proud York alumni with over ten years of experience in providing excellent assistance to faculty and students. She holds an Honours BA in History and B.Ed. from York University, and stays active volunteering with organizations that promote anti-racism, diversity, and inclusion. She is a firm believer in Nelson Mandela's assertion: "Education is the most powerful weapon which you can use to change the world".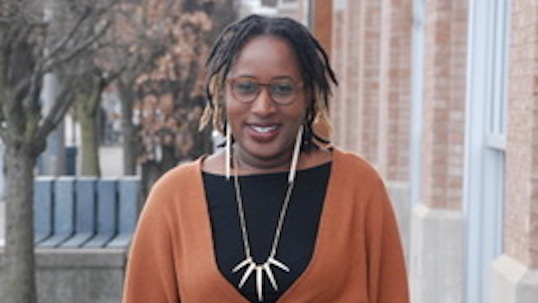 Shaunasea Brown
Shaunasea Brown is a PhD candidate in the humanities program at York University who self-identifies as a Jamaican-Canadian woman of African descent. Her research collaborates with Black women artists from the Greater Toronto Area to emphasize second-generation Caribbean-Canadian experiences. She is committed to critical conversations about Black liberation throughout the African diaspora through an anti-racist lens.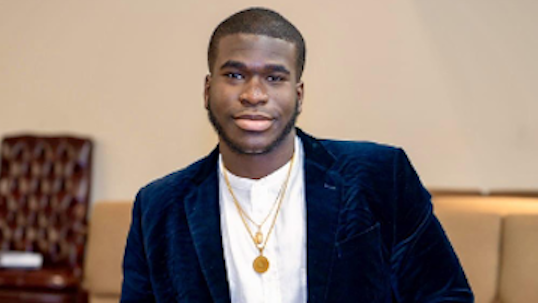 Nathaniel Boateng
Nathaniel Boateng is a second year BCOM student at York University. He was born in Toronto, Ontario but grew up in the United States. He enjoys watching and playing sports, fixing anything he can get his hands on, and listening to afrobeats/soca music. He chose to come back to Toronto, and specifically York University, because he views the school as culturally diverse and inclusive.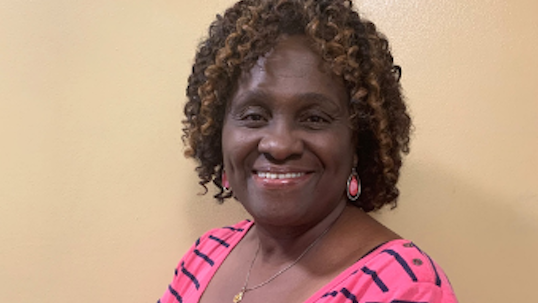 Orlene Ellis
Orlene Ellis is a proud York alumni and has been an employee of the university for the past 26 years. During this time, she held various positions including Chair's assistant, undergraduate program assistant and is currently the Graduate Program Administrator in International Development Studies. She is truly honoured to be on this committee as it allows her to work with the Faculty to implement new programs and initiatives to address anti-Black racism and other forms of oppression.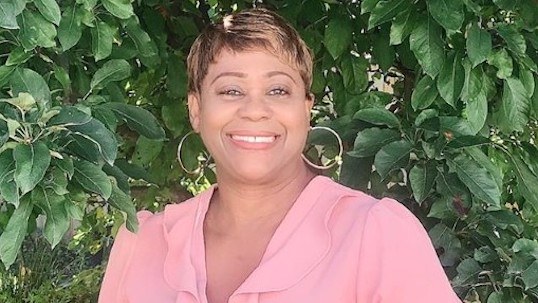 Paulette Wilson-Franks
Paulette Wilson-Franks is the Manager of Faculty Affairs in the LA&PS Dean's Office. Engaged with LA&PS since its creation in 2009, she brings tremendous strength to the Advisory Committee. Over the years, she has volunteered at the Jamaican Canadian Association, and has served as Treasurer on the Steering Committee for the Children and Youth Dance Theatre of Toronto.
"The man who is not able to develop and use his mind is bound to be the slave of the other man who uses his mind." - Marcus Garvey
---
Faculty Inititatives
---
Facilitate discussions and action on anti-Black racism and community engagement and action for staff, students, and faculty
Work with collegial committees on anti-Black racism curriculum in light of student petitions through CCPS including looking at learning outcomes
Work with Faculty Council to strike a permanent committee on equity, diversity, and inclusion
Establish a confidential communication point for staff, students, and faculty to share their experiences and suggestions
Establish a website collecting resources on anti-Black racism
Institute unconscious bias training for all members of any hiring committee in the Dean's Office
Develop equity targets for the hiring of CPM positions
---
Develop mentoring and career advancement pathways for Black staff colleagues
Expand the Explore YU summer program for grade 10 and 11 students (suspended for summer 2020 due to COVID-19) to ensure up to 50 fully subsidized spaces for Black youth participants
Establish five to ten internships focused on equity and social justice
Black Life:
A Toronto Teach-In
The potential for Black Studies programs in Canada
---
SCHOLAR STRIKE CANADA: Black Tax and the Invisible Labour of Black Women in the Academy
This teach-in discusses the difficult terrain Black women navigate in the academy. It raises questions about what is at stake when a Black female educator is made to stand in as the singular representative voice of Black students and faculty; when her body, culturally marked by the memories of a traumatic past and present, becomes one of the texts through which her students and colleagues learn.
Identifying and Responding to Anti-Black Racism in the Workplace
Living in Reciprocity: Black, Brown, and Indigenous Solidarities
---
Diaspora, Humanism and the Global Project of Black Freedom
Black Health and Wellbeing in a Time of COVID and Racial Injustice