Think of us as your home within LA&PS: your department or school oversees the programs in your field of study, ensuring academic excellence, networking opportunities and training for today's employment market. Beyond academics, you'll find student associations and clubs, connections to on-campus services and career guidance. Explore our diverse offerings – learn new ways of thinking, get hands-on experience and challenge the norm.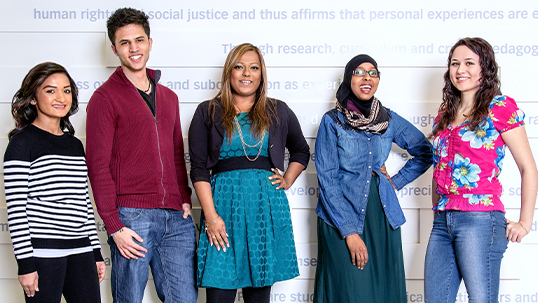 School of Social Work
Welcome to one of the most progressive and socially responsive social work programs in Canada. We encourage intellectual curiosity and give students the opportunity to develop their own social work philosophies while also teaching practical skills and providing hands-on professional experience.
Writing Department
Become a confident, articulate and independent thinker and writer through our professional writing courses. You'll explore the various forms of literature that inform and shape our culture – while also strengthening your own writing practice with the essential support and feedback every writer needs.