Learn how to think, not what to think, as we explore life's deepest questions.
Discover how to tackle the big issues–the nature of happiness, the requirements of justice, the limits of knowledge and the meaning of freedom–and engage in effective arguments with alternative points of view. These philosophical skills are essential to all areas of modern life, not just academics.
You'll get a cross-cultural perspective of philosophy, addressing concepts from a wide range of areas, such as western, African and Islamic philosophies. Our diverse courses blend traditional (history of philosophy, continental thought, logic, philosophy of law) and contemporary (applied ethics, philosophy of mind, social and political philosophy, argumentation theory, feminism) ideas.
Study with award-winning faculty active in cutting-edge research that's heavily supported by Social Sciences and Humanities Research Council grant funding. Choose from undergraduate courses in Philosophy and Cognitive Science, as well as a graduate program in Philosophy.
Our program is ranked in the top 10 in Canada, and top 150 in the world by the QS World University Rankings.
Please read our Land Acknowledgment which recognizes the unique and enduring relationship of Indigenous people and their traditional territory.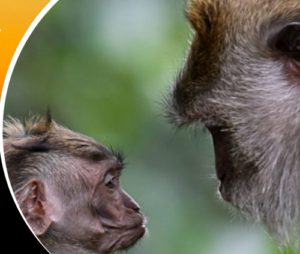 May 3, 2021
Normative Animals - Online Conference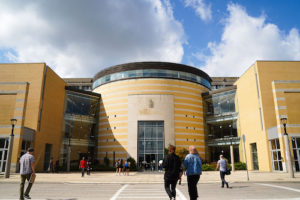 October 18, 2017
Minor in Cognitive Science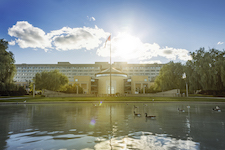 April 25, 2016
Workshop: Origins of Logical Reasoning, 5-6 May 2016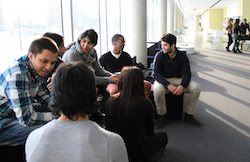 February 1, 2016
Philosophy Graduate Students Association Conference 2016
I thoroughly loved this program. Upon making my selections in high school, one of the qualities I looked for in a university program was an interdisciplinary approach to a subject area. When I found out that cognitive science combined psychology, linguistics, philosophy and computer science I was more than excited to begin my studies. The upper level courses were all very interesting and tied together a lot of the concepts learned in the intro courses. In this sense I felt that the program was well planned out.
— Jaclyn Jancen
Alumna, Cognitive Science '10