Narendra Singh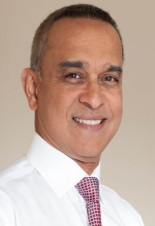 "I'm delighted to work alongside York's leadership, students, and researchers to explore new ideas and feed my passion for education, innovation and global health."
A compassionate physician who has devoted his life and career to global pediatric and neonatal health care, Dr. Narendra Singh was appointed to York's Board of Governors in February 2019.
Born in Guyana and a Canadian for nearly 50 years, he is the founder and president of Giving Health To Kids (formerly Guyana Help the Kids), a non-profit that harnesses the power of education to combat the high neonatal and infant mortality rates in developing countries. In partnership with the Guyanese government, he created a residency program, a neonatal nursing program, introduced modern technologies and implemented contemporary practices, which led to a 40 per cent decrease in infant mortality in the first year alone. Nar is now readying to scale up the model to other Latin American and Caribbean countries.
Following his medical education in India, Nar completed a pediatric residency at the University of Western Ontario and fellowship training at the Hospital for Sick Children and the Children's Hospital of Pittsburgh. Retired since 2018 as the chief of staff of Humber River Hospital, he continues to practise as a pediatric intensive care physician. Nar also maintains academic appointments at three Canadian medical schools, while also serving as the co-program director for the pediatric post-graduate program at the University of Guyana. Nar received his EMBA from the Schulich/Kellogg Executive MBA Program in 2017.
Nar has authored more than 100 peer-reviewed articles and abstracts, and a handbook in pediatric critical care. He has received several teaching awards, the Meritorious Service Medal of Canada, the Royal College of Physicians and Surgeons of Canada Prix d'excellence – Specialist of the Year award and the Professionalism Award from the Government of Guyana. In 2018, Nar was awarded an honorary doctor of laws degree from York University.