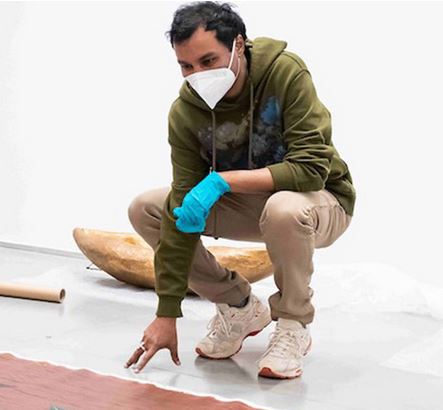 The exhibition everything slackens in a wreck, curated by Faculty of Environmental and Urban Change Professor Andil Gosine,will be at the Ford Foundation Gallery in New York City.
Running from June 1 to Aug. 20, the exhibit features seven York University community members, including exhibiting artist and BFA and MFA alumna Margaret Chen, artistry from master of environmental studies graduate and incoming PhD candidate in environmental studies Amber Williams-King, and a film edited by masters in cinema and media studies student Kathrin Mentler.
Environmental studies PhD student Aitak Sorahitalab, master of environmental studies student Kafia Abdulkader and sociology PhD student Elena Chou are featured in the exhibit's catalogue exploring reinventive spirit in times of crisis.  
To read the full story click here.