Welcome
The Writing Centre opens January 17th 2023 for virtual and in-person appointments.
---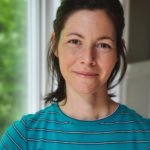 Hello! My name is Kathryn and I'm the Instructor at the Bethune Writing Centre. My goal is to help you improve your academic writing by expressing your ideas and knowledge clearly and in your own voice. I encourage you to make an appointment at any stage of your writing process. Whether you're at the beginning and figuring out the instructions, in the middle and would like a second opinion on what you've written so far, or finalizing an assignment before submitting, I'm here to learn more about what you are working on and how I can help you.

Feedback
We welcome feedback to help improve our services.