Distinguished Research Professor Deborah Britzman along with other York Researchers are included in a list of the top 2 percent of cited researchers worldwide, published in PLOS BIOLOGY in late 2020.
Using Scopus data provided by Elsevier, a research team at Stanford University led by statistician John Ioannidis published the list of the world's top two per cent researchers. The list is essentially a published database of the most prolific – published – researchers. This is a science-wide author database of standardized citation indicators.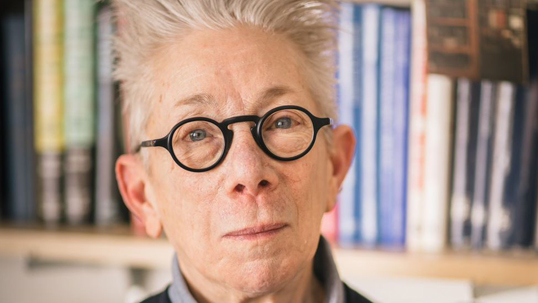 Britzman's areas of study are the Freudian and Kleinian histories of psychoanalysis, both applied and clinical. She is interested in how and why minds change, for better and for worse.
Her research into the university study of pedagogy is shaped by a clinical sensibility toward the emotional world to understand the reception and interpretations of "difficult knowledge" in teaching and learning.
While psychoanalysis has a long tradition exploring how we are unconsciously affected by internal and external forces, and by three kinds of reality (psychical, material and historical), Britzman proposes that the procedures and theories of education seem to be more receptive to external forces: institution, culture and forgetting. It is these conflicts that she explores to better understand why university education makes us nervous.
The other York researchers making the list are Professors Russell Belk (Schulich), Doug Crawford (Health), Jennifer Hyndman (Faculty of Environmental and Urban Change and Associate Vice-President Research), Leah Vosko (Faculty of Liberal Arts & Professional Studies), Jianhong Wu (Science) and George Zhu (Lassonde and Inaugural Academic Director, Research Commons).
"This high-profile American study from Stanford acknowledges that York University's researchers are trailblazers in their fields. York is a leading international teaching and research university and a driving force that advances knowledge and creates positive change. We have an enduring commitment to critical inquiry and the pursuit of new knowledge, and this study illustrates this leadership," says York University's Vice-President Research & Innovation Amir Asif.
Asif also points out that the list reflects York's tremendous diversity, as it includes professors from the Faculty of Environmental and Urban Change, the Faculty of Education, the Faculty of Health, the Faculty of Liberal Arts & Professional Studies, the Faculty of Science, the Lassonde School of Engineering and the Schulich School of Business.
To read the article, published in PLOS BIOLOGY, and see the 80+ researchers from York who made the list, visit the journal's website.
---