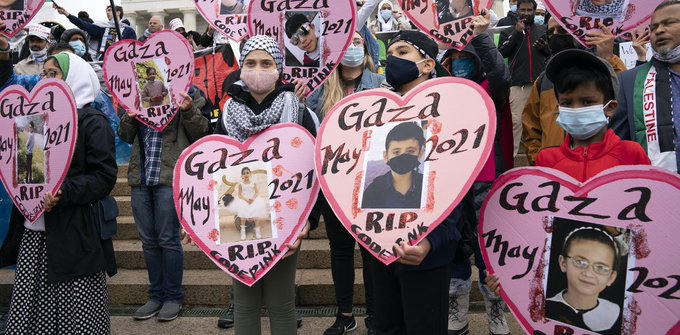 Palestinian children have borne and continue to bear the devastating effects of the never-ending conflict between Israel and Palestine.
The New York Times reported that during 11 days of fighting in May between Israel and Hamas, "at least 67 children under age 18 were killed in Gaza, according to initial reports." Children have witnessed the unthinkable deaths of siblings, friends and family members by weapons of mass destruction and violence. Despite this, their voices and experiences go unheard.
"My own research about transnational childhoods finds that children experience war and conflict much in the way adults do," says York University Faculty of Education Associate Professor Aparna Mishra Tarc. "But parents, teachers, helping professional adults and political leaders overlook and discount children's immersion in armed warfare and forced displacement."
"As tiny witnesses to war, children have dreams, fantasies, feelings, thoughts, ideas and theories about it. Children capably and clearly express the unspeakable atrocities they have faced. They construct expressions, ideas and art forms from their witness. Often unknown to the adults around them, children's embodied, playful and symbolic re-enactments send covert messages about how and what they are learning to be from violent adult conflicts."
Read the full article by Tarc on the Conversation Canada web site.
---