York University Vice-President Equity, People and Culture Sheila Cote-Meek issues the following announcement to the community:
Boozhoo, kwe kwe, bonjour and warm greetings,
I am delighted to announce the appointment of Professor Susan D. Dion to the inaugural role of associate vice-president Indigenous initiatives, effective Sept. 1.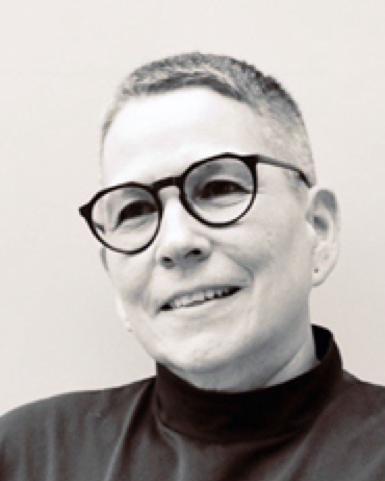 Professor Dion is a Lenape and Potawatomi scholar with mixed Irish and French ancestry and was the first Indigenous tenure-track faculty member to be hired in the Faculty of Education at York. Professor Dion joined York in 2001 and was appointed to the rank of full professor this year (2021).
Early in her time at York, Professor Dion demonstrated her commitment to supporting Indigenous initiatives. She worked with Indigenous students and the University administration to address student-identified needs and interests through her advocacy for and support of the establishment of Aboriginal Student Services and the Centre for Indigenous Students at York. She was a founding member of York's Aboriginal Education Council (presently York's Indigenous Council) and served as co-Chair for three terms between 2004 and 2015. In 2014, Professor Dion served as the first academic director for the Centre for Aboriginal Student Services.
In the Faculty of Education, Professor Dion has led development of the Wuleelham: Indigenous Education Initiatives including the Urban Indigenous Education MEd Cohort, an Indigenous PhD Cohort and the Waaban Indigenous Teacher Education Program. With a focus on Urban Indigenous Education, decolonizing systems of education, and most recently education sovereignty, her teaching, research and service deepens understanding of Indigenous epistemologies and ontologies; addresses gaps in educators' knowledge of Indigenous peoples, histories, and cultures; and identifies and examines Indigenous students' experiences, perspectives and hopes for education. Professor Dion has led numerous research projects including nIshnabek de'bwe wIn // telling our truths, (SSHRC, 2017) and inVISIBILITY INDIGENOUS IN THE CITY (SSHRC, 2013). She has followed up her successful book Braiding Histories: Learning from Aboriginal People's Experiences and Perspectives (2009) with Braided Learning: Illuminating Indigenous Presence through Art and Story, expected out in January 2022. Professor Dion has expertise in the skillful cultivation of equitable and respectful relationships between Indigenous and non-Indigenous peoples.
Professor Dion holds a PhD, MEd and BEd from the University of Toronto, and a BA from the University of Waterloo. She is an internationally respected scholar and researcher in Indigenous relationships and education.
This is an important time for York as it works to decolonize and address issues of racism, including anti-Indigenous racism, and strengthen the community to be more welcoming, equitable and inclusive. In the role of associate vice-president Indigenous initiatives, Professor Dion will draw on her expertise, experience and energy to drive the further implementation of York University's Indigenous Framework, support the implementation of the Decolonization of Research Administration Report recommendations, and several other Indigenous Initiatives across our campuses.
Please join me in welcoming Professor Dion to her new role. I look forward to working with her over the coming years as she works to advance Indigenous Initiatives across York and with our community partners.
Miigwech, merci and thank you.
Sheila Cote-Meek
Vice-President Equity, People and Culture