Alumnus Dr. Opiyo Oloya settles in as Associate VP Equity, Diversity and Inclusion at Western University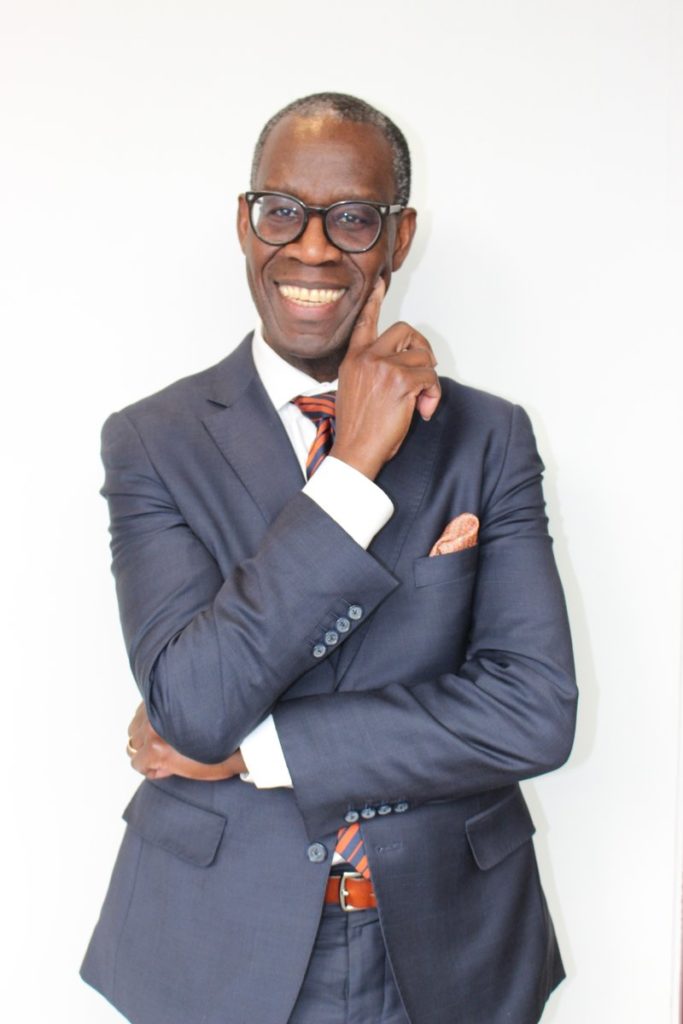 When Opiyo Oloya visited his home of Northern Uganda in 1996, he quickly became aware of the growing tragedy that was the life of the child soldier.
"I did not understand the idea," he says. "Yes, I understood that these children were involved in being trained to shoot, but I could not understand how it worked.
"How can a child soldier become involved and kill? A child of nine to ten years old?"
As a teacher with St. Vincent de Paul Catholic School in Markham at the time—as an educator—these were the sorts questions that Oloya could not just disregard.
With a distinct lack of academic material studying child soldiers at the time, Oloya realized he would need to learn more directly from this harrowing reality to even further understand how to enrich the teaching experience back in Ontario.
In March 2000, Oloya returned to Uganda again—this time to begin working with child soldiers. The research had begun. It would be a few years later in 2004 when he would further enroll at York University's Faculty of Education, where he would expand on this research, write his dissertation on the topic, and eventually publish it into a book called Child Soldier in 2013.
But contributions like this were but a fraction of Oloya's rich and long career in education since 1988.
Whether it was serving as a secondary school teacher with the Bahamas Ministry of Education, as a teacher, principal and then superintendent with the York Catholic District School Board, or as researcher and advisor to both the Uganda Peoples Defense Forces, as well to Yoweri K. Museveni, President of Uganda (all while pursuing his PhD part-time), Oloya's extensive experience has now thoroughly prepared him to be perhaps the best suited pedagogue for his latest undertaking.
Today, Oloya serves as Associate Vice President of Equity, Diversity and Inclusion with Western University. While the scope of his work has changed broadly since his time with the Toronto District School Board (TDSB), he says his job still remains to be one of community-building, being open to a diversity of voices, and learning from the student body.
"We have students that come from Asia, Africa and the Middle East with a wealth of experience and knowledge," he says. In any discussion in the classroom, why not create a space where their experience and knowledge come to the forefront and enriches the learning process?"
Oloya says his work today is dependent on working with allies to begin creating a sense of inclusion and welcoming diversity. Engaged with every sector of Western—from the student level, to collaborating with staff, faculty and senior university administrators —together, they work to find common ways of making Western more inclusive.
Just over four months into his new post, Oloya turns to his very first day at Western to highlight where the school is and where it is headed.
"One of the first meetings I had was with a student who met me and dropped a 15-page proposal about studying Black Studies on my desk. I was very happy to see that. And now we have a committee that is looking at how we can create a major in Black Studies here!"
"The support is just tremendous, but we do have a long way to go in creating diversity here at Western. This includes creating pathways for Black students, Indigenous students, for students with disabilities and students of colour."
To Oloya, teaching continues to be dialectical. And most certainly not a one-way process. It does not just change the learner. It massively changes the teacher, for that is the way human interaction works, in his eyes.
"For me, teaching is a joy. To those who are thinking about it…you will never find a profession that is more satisfying—one in which you can actually say: 'Yes, I feel I have made a difference.'"
And if Oloya's first four months at Western is any indication, he is just getting started.
Article by Dennis Bayazitov, special contributing writer
---