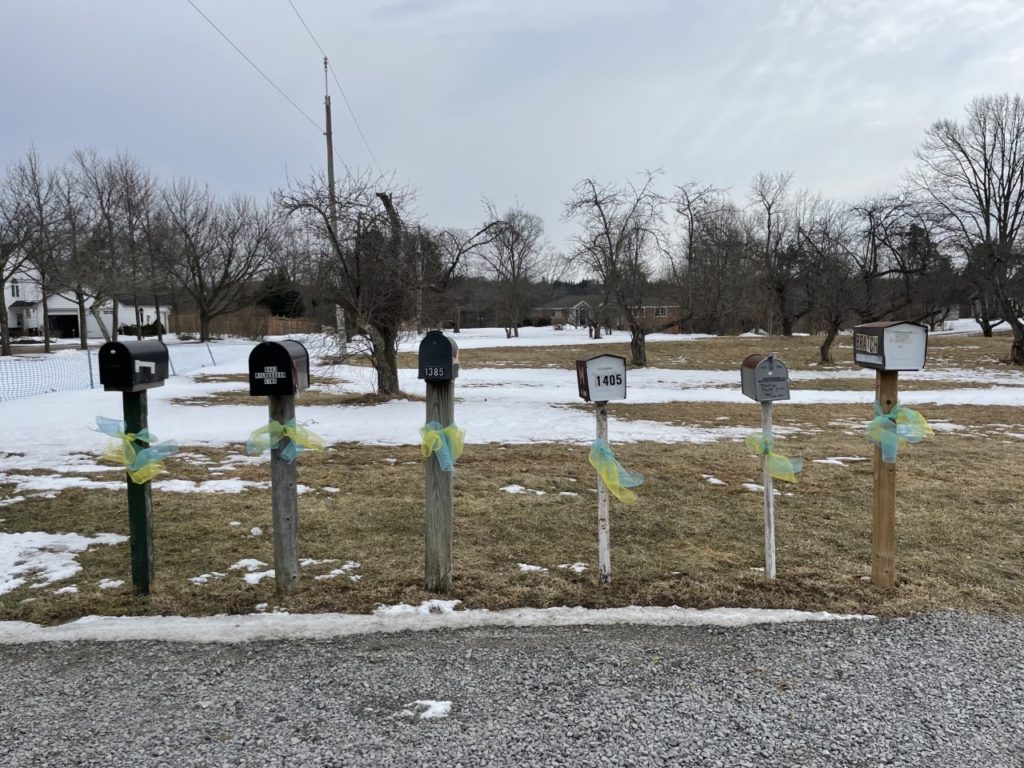 Twenty-six years ago, Practicum Facilitator Anne Schlarp had the opportunity to go back to Ukraine with her late dad and watch him kiss the ground of his childhood home. She had always heard about Ukraine and her family there, but until she met them and saw the country through her father's eyes, only then did she realize what it was to be Ukrainian. This is when she joined a Canadian Charity, "Help Us Help the Children," and spent the next ten years involved in fundraising, and five summers teaching at camps for orphans in Ukraine. These experiences taught her about the incredible joy of giving which follows her until this day as she prepares care packages to send to local schools in Ukraine affected by the ongoing war.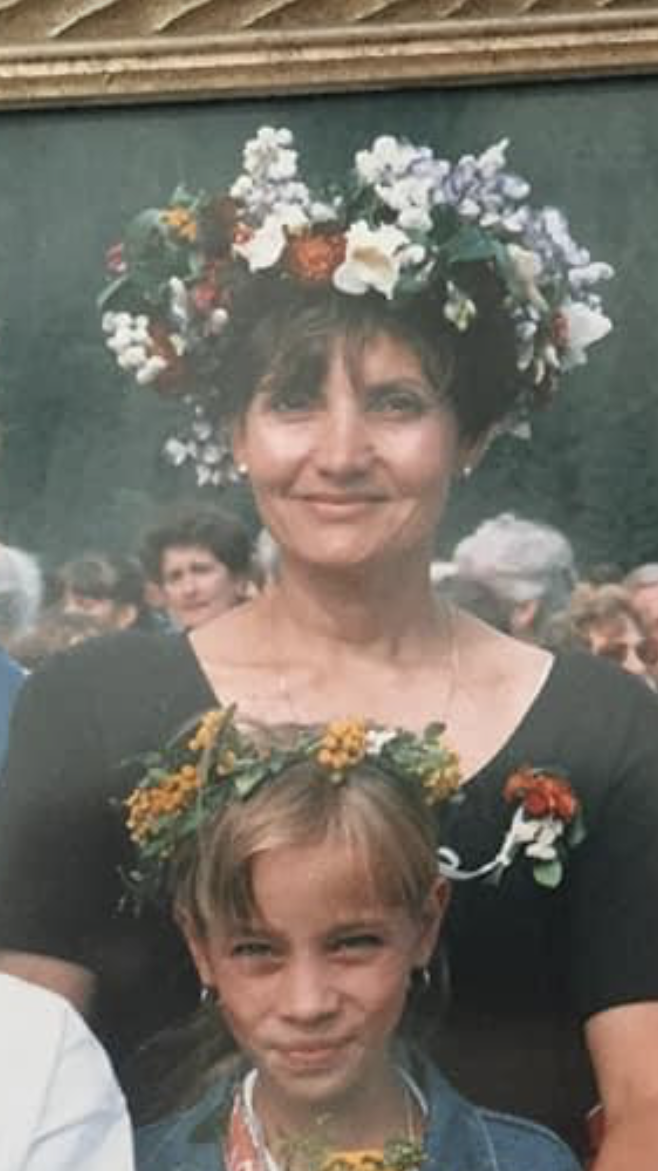 When Anne spoke to her cousin in western Ukraine about the young children, who have had to grow up quickly, she said, "The young ones have stopped dancing and smiling and are living in fear." Each day they anxiously wait for the next war siren, which takes them to the bomb shelters in the basement of their residential schools (internat). They tremble at the slightest noises and obey all instructions of martial law. They pray for peace and each day students write letters of support to Ukrainian soldiers who are fighting for peace and freedom.
Millions of Ukrainian children are in school, many virtually, but many, especially in eastern Ukraine, have had their education disrupted by war. Ukraine is focusing on maintaining its education as part of its response to the humanitarian crisis. They know that without school, the mental health of Ukrainian children is at risk.
Twenty-five years ago, Anne spent five summers teaching 500 orphans in Ukraine, at the summer camps that were held in the Carpathian Mountains run by Help Us Help the Children. If there is one thing that this experience has taught her, it is that the essence of transformational teaching is loving and building strong relationships with the students. Each year at the Faculty of Education's orientation session with new students, Anne shares a letter that she received a few years ago from Artem, an orphan that she had taught approximately 20 years earlier. He took the time to write to her and thank her for the love that she had shared with all the children at the camp. He said that it was that love that propelled him to move mountains and become an architect. She cried and still does when she reads that letter to the students. It reinforces some of the most essential elements of teaching: connecting, building strong relationships, loving, and getting to know the stories of your students.
As the war began in Ukraine, Anne connected with cousins living in western Ukraine. Her cousins felt her getting anxious and helpless and very saddened by the war. She and her husband hung a Ukrainian flag at their country home, and within a few days, neighbours hung flags and placed blue and yellow ribbons on everyone's mailbox. They felt the unity of their neighbourhood, but that was not enough. Although they made donations through some of the big charities, like World Central kitchen, Red Cross, Help Us Help and the Ukrainian-Canadian Foundation, Anne needed to do something that was going to have a more direct impact on the lives of the children. When her cousin and her daughter-- both teachers in Boryslav, Ukraine--mentioned that their school was going to be getting 28 orphans from the war-ravaged town of Donetsk, she knew that she found her project, "The Ukraine Project". She was driven to make this project incredibly special. Neighbours, friends and Anne's education students who are involved in the project know that their donations will be going directly to the children. The children arrived with only a winter coat and the few possessions that they could manage to grab before being rushed off on humanitarian buses and trains. Very shortly, they will receive a gift that will have the power to change their lives and show them that they are loved and cared for.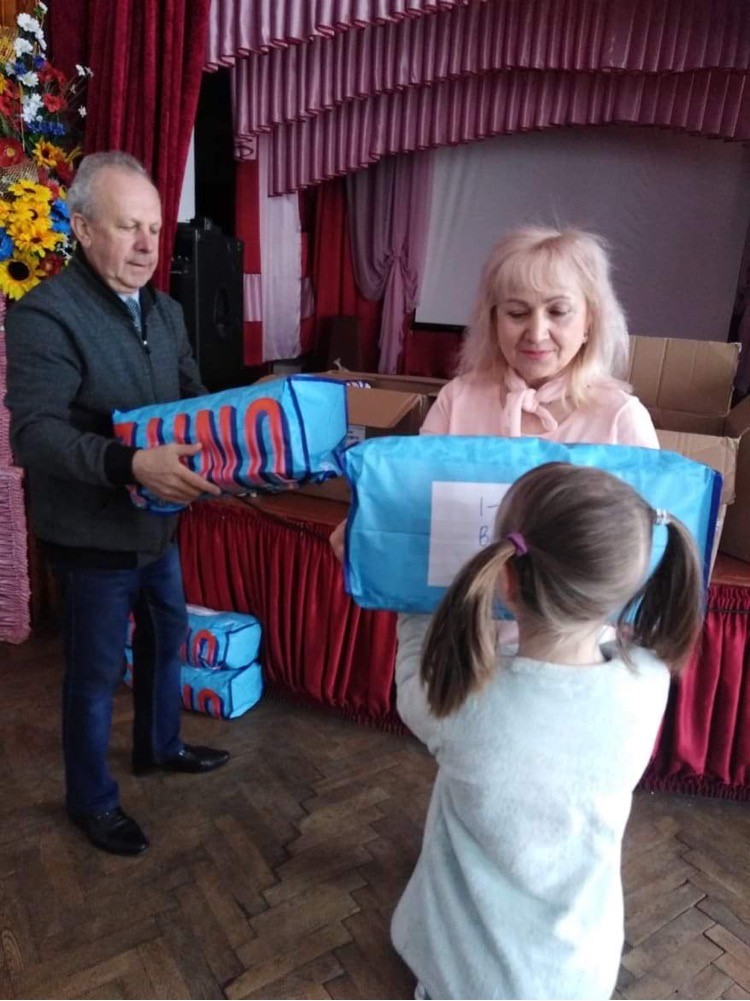 How does Anne ensure her teaching at York University influences future teachers to pay attention to foreign affairs and help in any way they can? By example. Her passion for this project became contagious. Several of her students rose to the challenge and took the initiative in providing the children with items in their care packages that they hoped would bring joy into their lives. Others wrote letters, while some donated financially. Hopefully, the joy that filled her student's hearts from participating in this project, will be the same compassion and drive that they can pass on to their future students.
The care packages consisted of spring clothing, dresses, polos, Adidas tracksuits, hoodies, slacks, socks, underwear, spring jackets, and a variety of t-shirts. The students would have received their parcels just before Easter, which is incredible timing, as Easter and spring represent a season of love, hope, renewal, and new beginnings.
York BEd students Julia, Alana, Vanessa and Enrique put together the packages for each of the 28 students. They hand-picked a variety of fun activities and personal products that they thought could bring a ray of sunshine into the lives of the children. They signed a card for each of the students, with love from Canada.
First-year BEd student Alanna, who is of Ukrainian heritage, personally wrote a letter in Ukrainian to each of the 28 students. A journal was included for each student with a message of love and hope. "Hopefully, they will feel the love that went into those gifts and feel how deeply they are cared for," she said.
Altogether, the parcels weighed just over 200 pounds … now that's a lot of love.
If you can't donate any personal items and you want to help further, there are many charities providing humanitarian aid to Ukraine, such as the Canada-Ukraine Foundation and Help Us Help (#StandWithUkraine campaign).
---