Faculty of Education associate professor Roopa Desai Trilokekar is the winner of this year's Research and Scholarship Award presented by the Canadian Society for the Study of Higher Education (CSSHE).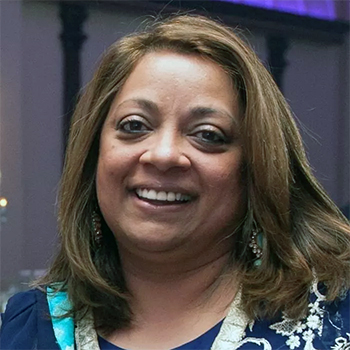 The award recognizes research and scholarship on higher education and/or topics directly relevant to Canadian higher education which can include the socio-political context, access, governance, teaching and learning, institutional studies, or education and employment.
The award is conferred on a practicing mid-career scholar who, in addition to having an established reputation for scholarship will continue to contribute to research in the field for some time to come. The individual nominated also has a significant publication record, and an established reputation for publishing research on aspects of Canadian higher education.
"This award is extremely special to me because it was only some 20 odd years ago, that I came to Canada as an immigrant, with practically no knowledge about the Canadian higher education system," said Desai Trilokekar. "I owe this accomplishment to my mentors who have firmly supported my growth and guided me throughout my professional journey. They remind me of the importance of mentoring and making time for young and upcoming professionals. It is so important that we be kind and generous with each other and invest in the spirit of collegiality."
Desai Trilokekar's research interests are focused on government policy in the internationalization of Canadian higher education, student experiential learning through international education and internationalizing pre-service teacher education.
She has co-edited three volumes, International Education as Public Policy in Canada under contract with McGill-Queen's University Press, Making Policy in Turbulent Times; Challenge and Prospects for Higher Education and Canada's Universities Go Global and has published over 30 book chapters and journal articles.
Her 2020 co-edited book International Education as Public Policy in Canada, along with Tamtik, M (Manitoba) and Jones, G. A (Toronto) was awarded the Catalyst Award by the Canadian Bureau of International Education for bringing cutting‐edge knowledge to the field of international education and made it to The Hill Times' List of 100 Best Books in 2020.
"The Faculty of Education congratulates Professor Roopa Desai Trilokekar on being awarded the prestigious Research and Scholarship Award granted by the Canadian Society for the Study of Higher Education," said Lisa Farley, Associate Dean Research in the Faculty of Education. "This achievement is an important recognition of her outstanding contributions to the study of higher education, internationalization, and public policy. Professor Desai Trilokekar's research will no doubt continue to inform policy directions and decision-making in education, with keen attention to social justice and equity."
---