The Faculty of Education proudly presents Marcela Duran, an exceptional alumna whose educational journey embodies the essence of perseverance, passion, and commitment. Her recent attainment of a PhD from York University's esteemed Faculty of Education is not just a personal triumph but a shining testament to her unyielding dedication to lifelong learning and her profound desire to positively influence the lives of others.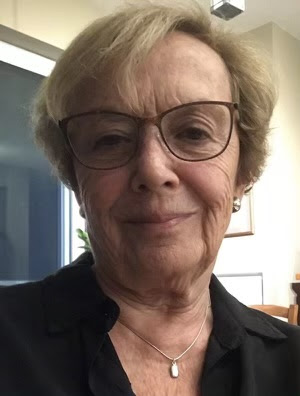 Duran's connection with the Faculty of Education runs deep, dating back to 1982. "I like to call my interest in completing a PhD this late in my career 'doing poetic justice to myself,'" she says. The Faculty's unparalleled research focus, renowned professors in the Graduate Program, and nurturing environment for intellectual growth made it the perfect choice for her academic aspirations. Moreover, her extensive involvement with the Faculty over the years, in various roles such as an Additional Qualifications (AQ) courses instructor, seconded professor, contract faculty, and program developer and coordinator, further solidified her connection with this academic institution.
Duran's service as an instructor with York has been equally diverse and impactful. Over the years, she has played an instrumental role in shaping the educational experiences of countless students. "This 2023/24 academic year, I am returning as a contract faculty instructor with the concurrent program," she says. "I will teach one of the fall-winter community practicum courses for first-year students and one section of the Inquiries Into Learning course in the winter term."
Her journey as an educator commenced with teaching the Socio-Cultural component of the ESL AQ (now ELL), simultaneously serving as a Multicultural Consultant in the ESL Department of the then-North York Board of Education. Embracing her association with the Faculty, Marcela was seconded to the institution in 1989-90, actively participating in transformative projects like the Westview Project, which fostered a valuable partnership between York University, the Faculty of Education, and the Jane-Finch community public schools.
However, life's demands led Duran to put her PhD dreams on hold, not once but twice, during the 1980s and 90s when she started her PhD program with the Ontario Institute for Studies in Education (OISE), U of T. It was only later in her career, during her involvement with the Borderless Higher Education for Refugees (BHER) program with the Faculty, where she taught online courses to refugee students living in the Dadaab and Kakuma refugee camps in Kenya, that she was profoundly transformed as a teacher. Inspired, she decided to shift her research focus to explore the significance of connecting with an extraordinary group of students who happened to be refugees seeking to complete their teaching degrees. Thus, her thesis, titled The Story of a Course, School, First Languages and Home: A Qualitative Discourse Analysis of the Voices of Refugee Students and their Teacher, was born.
"Writing and researching [my thesis] brought back to me the vivid memory of the interpersonal ethical encounters that were possible during the teaching of the course: ED/EDST 2450 Multiculturalism and Multilingualism in Educational Contexts Fall 2018" she says. "It also afforded me the opportunity to reflect again and analyze how much I had learned about my students' lives in refugee camps and the significance for them of first language loss, difficult schooling and deep longing for home."
Duran hopes her work will serve as a reminder of the importance of advocating for improved educational conditions in refugee camp schools, emphasizing the significance of first language maintenance and the need for deep respect and appreciation of refugees' culture. Her research also aims to stimulate reflection on the persistence of linguistic imperialism, even within well-intentioned humanitarian programs and schools in refugee camps.
Receiving her ED PhD is a crowning achievement in Marcela's career. "I am so thankful for the incredible support, intellectual challenges, and lessons I received from the members of my thesis committee, professors Don Dippo, Aparna Mishra Tarc, and Khaled Barkaoui," Duran says."It was a joy to learn from them as it also was to take courses with other members of the Graduate Program.
"I have had the luxury and the opportunity to spend some years reflecting, learning and hopefully growing as an educator despite being at the end of my teaching career. Although it may sound cliché, one should never stop learning, and this was a wonderful opportunity."
Article by Dennis Bayazitov special contributing writer