Congratulations to Eyal Assaf, PhD Candidate in Digital Media, on his acceptance to the World Building Fellowship program offered by Epic Games, makers of the Unreal game engine. Epic Games launched their Fellowship program in 2021, with an emphasis on the integration of the Unreal engine into virtual production and visual effects for narrative-based film and broadcast. In this current month-long Fellowship, Epic Games has shifted their focus to virtual World Building, using the latest tools and technologies incorporated within the engine. The goal is to create a fully rendered, real-time navigable digital environment.
Eyal is participating World Building Fellowship to support and further explore his professional and academic interests. Professionally, he works as a Tech Artist with an emphasis on creating tools to automate 3D production. Academically, he teaches Procedural Modeling for Games, along with other 3D production skills at Seneca College. In his doctoral studies, Eyal is researching procedural world generation paradigms in game worlds.
For the World Building Fellowship, Eyal is busy working on the creation an underground, cavernous environment with dwellings carved from stalagmites surrounded by giant mushroom-like vegetation. Signs of ancient alien artifacts will be found strewn about and embedded in the cavern. He is using Houdini software to create some of the 'hero' elements such as the dwellings, alien elements, and cavern structure, while using (encouraged to by the Fellowship organizers) Quixel photogrammetry assets to populate the environment quickly and randomly. We look forward to seeing the final results!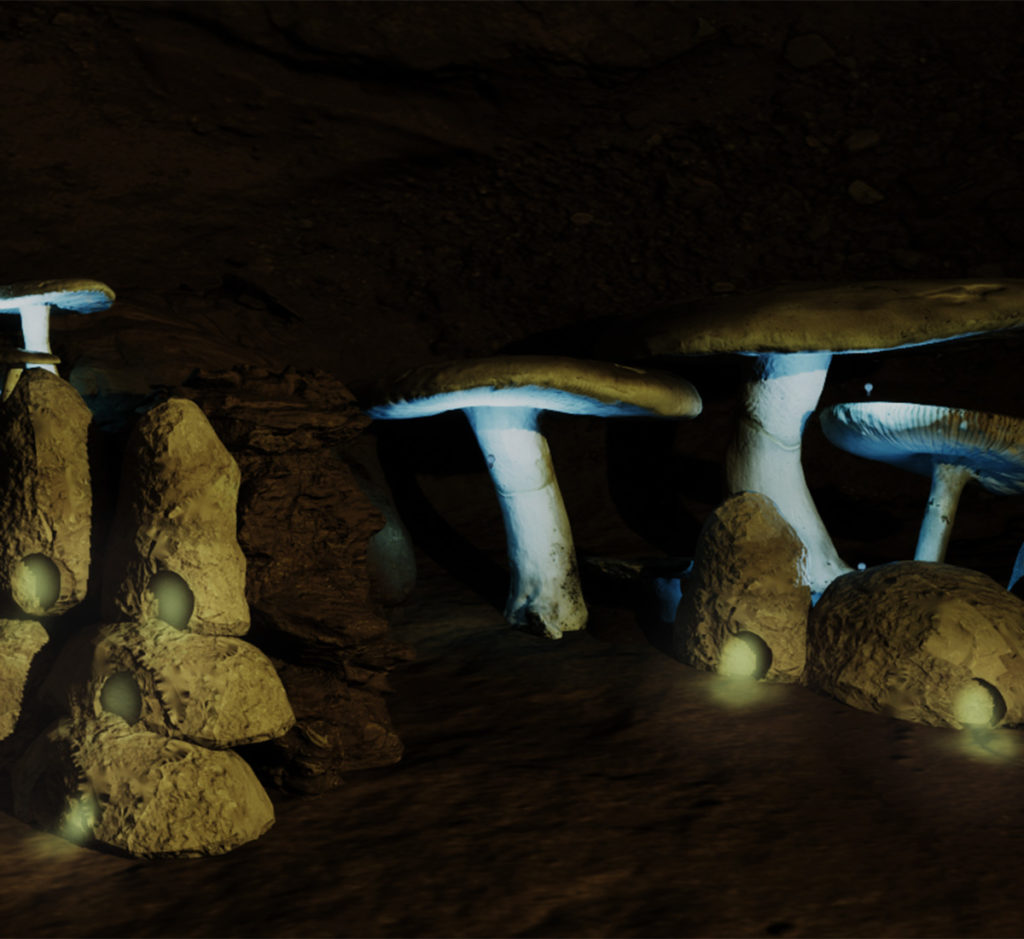 In-engine lighting, render tests and explorations, using assets developed in Houdini and Quixel.