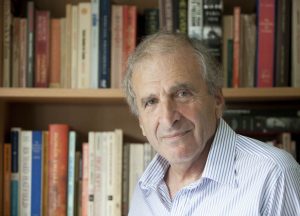 The author and York University professor, who co-founded the far-left Canadian socialist movement known as the Waffle, died in Paris while researching a book
Laxer died of natural causes on Friday in Paris. He had been traveling through Europe with his spouse, Sandy Price, while researching a new book on Canada's role in the Second World War.
Laxer's son Michael said his father had been traveling since just after Christmas and planned on returning to Toronto in March.
"It's just a shock. We were not expecting it, Michael told the Star. "We all thought he was in very good health, but it appears to have been heart-related."
In addition to Price, Laxer leaves four children, Michael, Kate, Emily and Jonathan; four grandchildren, Nathaniel, Julia, Benjamin and Robert; and siblings Linda and Gord.
(Excerpts from Toronto Star article Sunday Feb 25). Complete article at https://www.thestar.com/amp/news/gta/2018/02/25/james-laxer-one-time-ndp-leadership-candidate-dead-at-76.html?__twitter_impression=true