Min-Hsuan Lin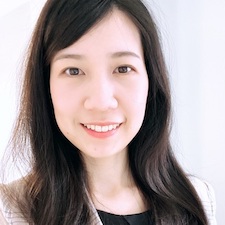 Foundation Program
Customer Service Representative
RBC
"I truly appreciate that along with learning English, the program often provides students many webinars with different organizations… and that students can have access to the Career centre and other resources at YorkU with no additional charges."
Min-Hsuan Lin, Emigrated from Taiwan. With a background in communications and Bachelor of Communication Arts at Chaoyang University of Technology in 2017. Once she arrived in Canada, she was looking for a position similar to what she had before emigrating in event planning, however she "… realized that I wasn't even familiar with vendors relationship, networks, media environments", and so she decided first to improve her English first and become more familiar with Canadian society.
When asked to describe some of the barriers to employment she faced upon arrival in Canada, she pointed to needing to improve her language skills and grow her professional network, because she didn't have ideas on how to find employment resources and was without any friends or family to give her job search advice, everything was new to her and she found the job hunting culture different than in East Asia.
In 2020 Min decided to apply to the York University's International Education Professions Foundation Program: "When I looked into this program on the York University website, I found this is a good opportunity to get employment information as well learning English and other subjects". When joining the program "My goal was to learn Canadian workplace culture, improve my communication skills including writing and listening, know basic Canadian business law"
After joining she appreciated that: "Professors taught me proper ways to use English in the real-life, not only from textbooks". The career supports were also helpful to her: "I truly appreciate that along with learning English, the program often provides students many webinars with different organizations… and that students can have access to the Career centre and other resources at YorkU with no additional charges".
After joining the program, Min got employment as a Customer Service Representative at the Royal Bank of Canada. In the Fall she had joined a webinar organized by the IEP Bridging Program with RBCon Campus and staff, and Min explained these helped her find employment "I am currently working at RBC because I attended the RBC Advice Centre recruitment webinar" and learned about recruiting at RBC and career paths in the financial industry.
When asked what advice she would give another newcomer and who was looking for a job she said: "Never give up no matter how many companies have rejected your job applications. Being a newcomer to a new country will never be comfortable, so remind yourself what is your original intention to come to Canada ….every first step is always not easy, but the more people you meet you will get more ideas on how to adjust job hunting strategies to achieve your career goals". When asked for a quote her experience she pointed to one she found recently: "People who wonder if the glass is half empty or full miss the point. The glass is refillable."