Raminder Kaur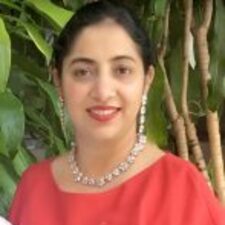 IT - Systems Analysis Stream
Programmer
the House of Commons, Government of Canada
Raminder Kaur landed in Canada in 2013 with only two suit cases and few dollars in her pocket she had big dreams. To come to Canada, she had left a good government job in India. She wanted to obtain a similar position in Canada but didn't know how to achieve this when she arrived. As an immigrant she felt she had faced many personal and professional challenges after arriving - including cultural barriers, recognition for her foreign education, experience and the lack of a local network and references. Her first job was at Humber College as a contract lecturer, she was working part-time there when she heard about the program at York University.
Raminder wanted to find work again in the IT sector and found that despite having three Master degrees she lacked the confidence to jump into the IT industry in Canada. "After I joined IEP Bridging Program at York University I got my confidence back, I said to myself, I can do this". While in the program she succeeded in joining an IT company at a junior level, which boosted her confidence that she could do more. Circumstances led her to move to Ottawa, and she found starting again there was much easier with York University's program listed in her resume and linked in profile. She quickly jumped into IT consulting roles with the federal government as a Programmer Analyst where she has had served Canada School of Public Service and Infrastructure Canada.
Raminder Kaur is now working in a full-time position as a Programmer in the House of Commons. This is my big achievement and I believe I have achieve more professionally in Canada than what I had done when I left in India. Raminder credits the IEP bridging program, York University with this success, "this program not only helped me to gain my confidence back and find a job in the Canadian market, but moreover it helped me to find my dream job that may not have been possible without my York University Professor's continual guidance and the unconditional support I received from the bridging program staff".
"I strongly encourage newly skilled immigrants to join IEP bridging program and give a new and better shape to your future", says Kaur. "The IEP bridging program curriculum is designed in such a way that it not only enhanced my knowledge in my skill set area but also give me a broad range of knowledge in terms of Canadian culture, Business communication, Managerial skills and soft skills, etc." she said. This curriculum helped her settle into work in Canada, she explains that "the program also provided mentorship support, organized professional job search events and connected many students with potential employees". She is also thankful to her family and especially her daughter Ishmeet Kaur whose support contributed a lot to her success.