1981 Season
Season Staff:
Nancy Accinelli, Executive Producer
​Fredrick H. Thury, Artistic Director
---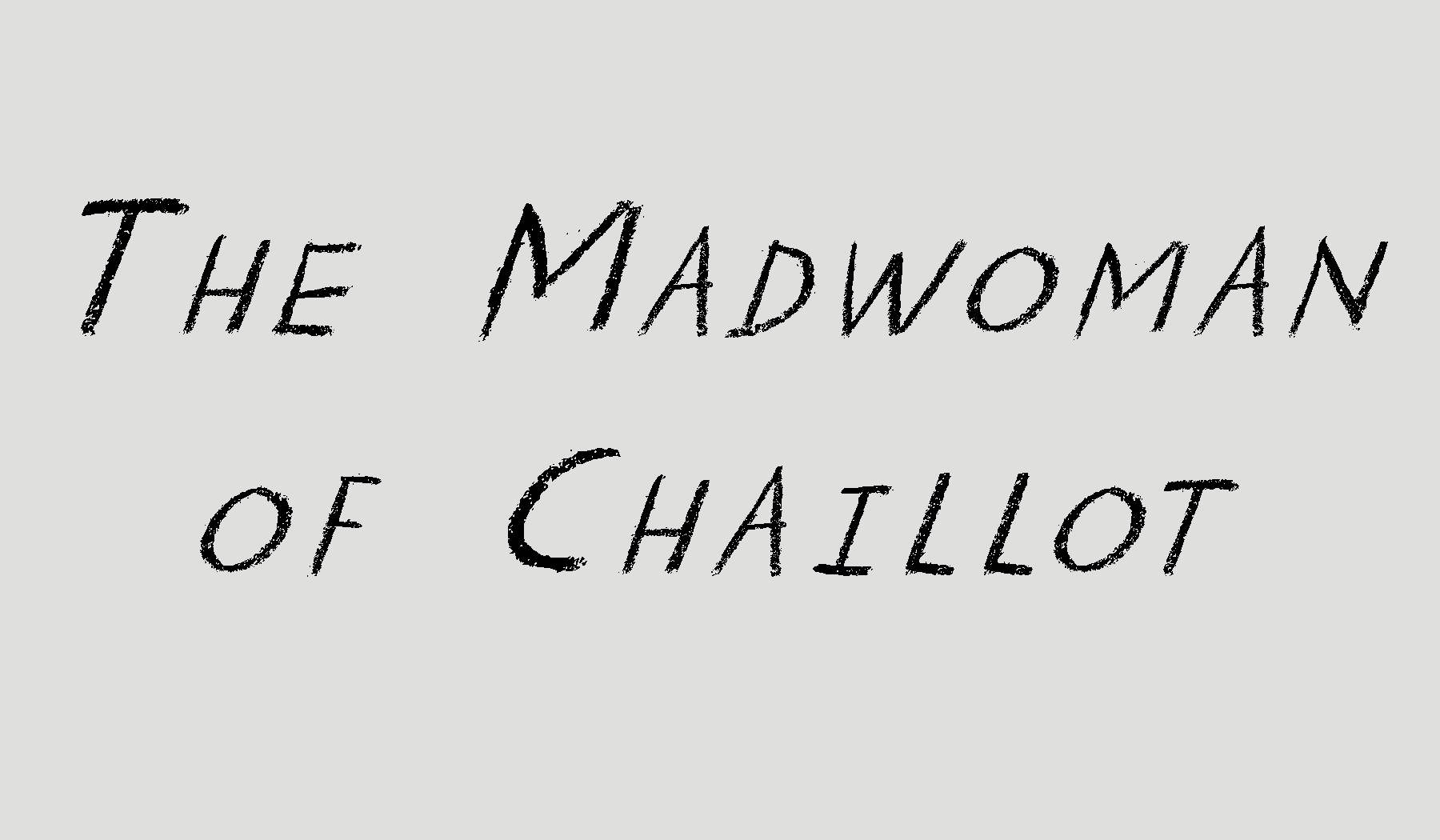 The Madwoman of Chaillot
1981
​Vanier College Hall
Paris has been overrun with corrupt executives looking to capitalize on the oil they believe is beneath the city; a belief that has no basis in reality. When the plan comes to the attention of the eccentric Countess Aurelia, she fights her way out of her routine, gathers her wits and a batty clan of townspeople and like-minded Madwomen. Together, they hatch a plan to save their beloved city by any means necessary.