Every year, the Professional Writing Students' Association (PWSA) invites you to participate in a themed symposium. At these events, students can present their ideas, reflect on their personal experiences and network with peers. Read below for more details on upcoming events and recaps on previous years.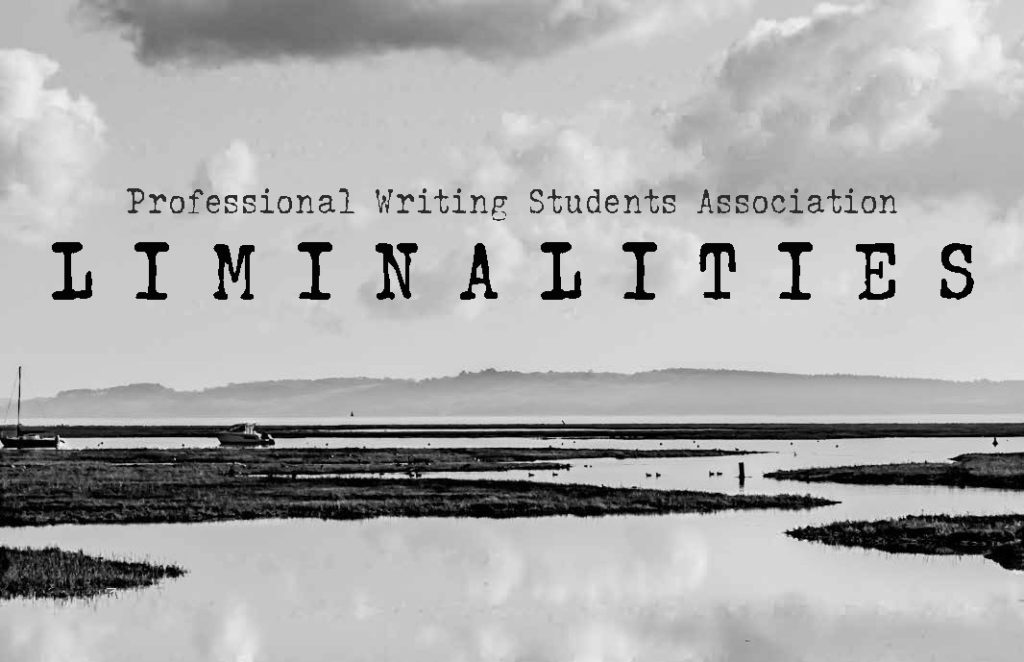 Liminalities
April 2021
Derived from the Latin word "limen," meaning "threshold", liminality refers to space of change in-between.
With "Liminalities," the PWSA invites students to write and present 10-minute papers about the events, emotions, realizations, growth, consequences and change that surround the in-between.
Topics include:
Life-changing events, moments or decisions
Rites of passage
Identity changes
Physical and mental transformations
Borders and limits
Reality, dreams and perception
Possibilities and uncertainties
Milestones and stages of life
Liminal spaces in the arts (music, dance, visual art)
Past Events