Bachelor of Arts (BA)
This program offers a unique opportunity to get practical experience in the profession of writing. Our students develop inventive approaches to writing that keep pace with cultural, social and technological changes. Our graduates are highly sought after by employers who recognize the need for talented communicators.
Quick Links
OUAC Code: YFP
What you'll learn
---
The history, theory and practice of writing
Digital writing
Organizational and business writing
Periodical writing or publishing
Editing and book publishing
Hands-on experiences
---
Creating a live podcast
Visiting an amateur sports match as an accredited journalist
Editing and publishing books
Creating websites
Developing outreach projects for community organizations
Working as communications consultants
Over the course of four years at York I had some wonderful experiences in class, on campus, in residence, with professors and with fellow students.
I really liked that, thanks to one of my Professional Writing courses, I left undergrad having already learned and used traditional copy editing marks. The programme also ensured that I had delved into elements of style, which is an essential issue when it comes to writing. One of my favourite classes was Literary Non-Fiction. It's a genre of writing that is often overlooked and we had the chance to, both, study examples of this compelling genre and to write in it.
I would advise new students to enjoy themselves and explore whatever they want to during this time, alongside studying. Grades only count for so much. It is the experiences you carry with you for years afterwards that matter most.
— Sannam Ahmad
Alumna, Professional Writing '06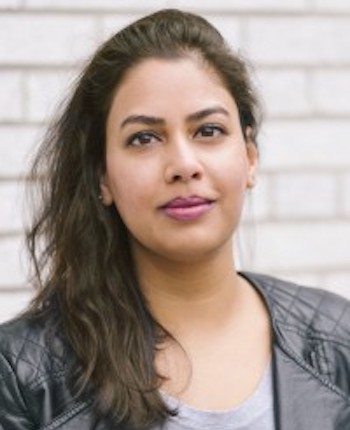 Learn More
For general enquiries or to book an appointment, please contact us at lapswrit@yorku.ca.