It's the final stretch! After Dec. 17, the Writing Centre wraps up  its Fall programming, which includes one-to-one appointments, drop-in sessions, workshops, and more! But don't worry, we still have ways for students to get writing resources as they finish up their final submissions, whether it's prose or digital-based!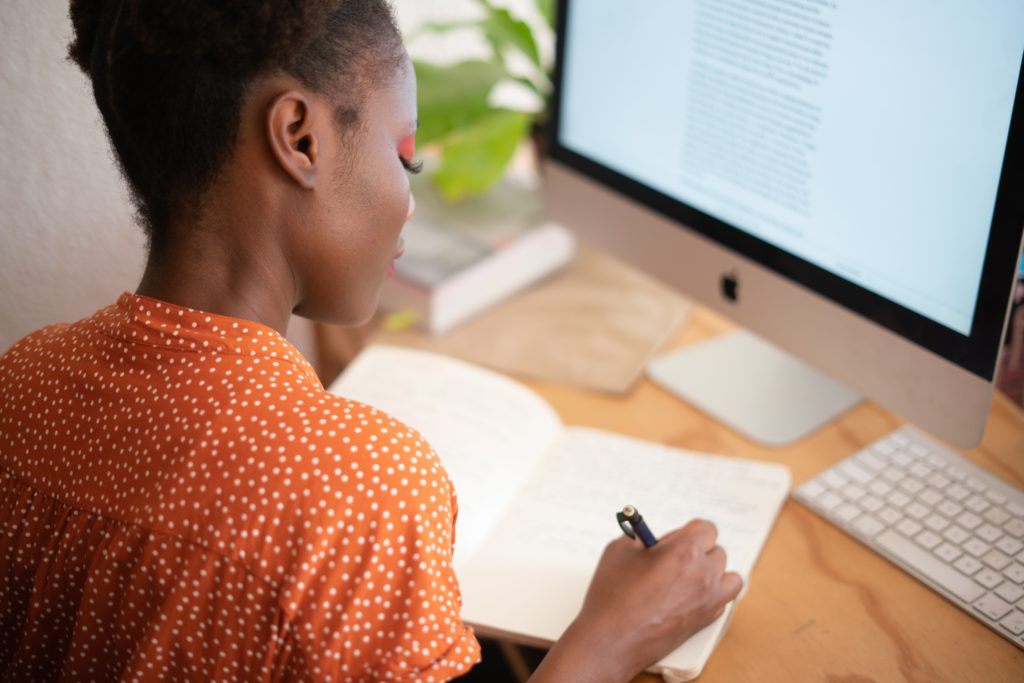 Resource for paper-based assignments
If you're stuck on your essay, we recommend checking out our video & transcript series on our resources page! Created by Writing Centre instructors and featured guests, each video discusses key ideas and strategies on how to tackle academic writing topics.
These Writing topics include:
The best part is each video part is condensed into short 3-minute sections! Some of these sections are split up into a several-part video series or as topic breaks in one long video. Either way, the information is organized in an easy-to-view format!
And if you're ever on a time crunch, you can always refer to the transcripts listed below each video and quickly read through the key summary notes and script.
Resource for digital assignments
On the other hand, if you see yourself struggling to write a multimedia project where you have to include images, sound, and/or video into one assignment, the Writing Centre's Get WRIT! Series is a great place to look for some advice.
Dr. Rich Shivener knows multimodal projects can look different from a typical paper, which is why in the Get WRIT! Livestream, he shares resources, prompts, and any sort of insight to help make this writing process easier.
As of now, there are over 25 episodes available on the YouTube channel YU WRIT Live. Each and every episode focuses on a writing topic that can help you gain insight into a specific writing genre you want to write about.
So far, Dr. Shivener covered topics on game writing, writing with sound, and common writing problems such as writer's block. He even has guests join his podcast as well! For more details on what topics he covered, you can check out the Writing Centre's Get WRIT – Livestream page.
Now that you know more about our online writing resources, you're one step further to getting the help you need to finish your last assignment. You got this!
For more details on the Writing Centre's programming, please keep up with our website and social media for the latest updates. The Centre will open up again in January 2023!