One of the most anticipated events of the academic year, the York Research Awards Celebration, took place May 11. While the event was held virtually due to ongoing pandemic restrictions, the format still offered a wonderful opportunity for researchers to pay tribute to their colleagues and applaud the recipients of the 2021 President's Research Awards.
This annual celebration was cancelled in 2020 due to the emerging crisis of the COVID-19 pandemic. One year later, mass vaccinations are hinting that there will be an end of the pandemic. Organizers decided to proceed with the celebration, which was offered over Zoom and co-hosted by the Office of the President and the Office of the Vice-President Research & Innovation.
Welcome remarks were delivered by President and Vice-Chancellor Rhonda L. Lenton and Vice-President Research and Innovation Amir Asif. Lenton presented each of the 2020 President's Research Awards. The 2021 award recipients were announced by Asif. The celebration also included a series of videos, which featured all of the 140 recipients from 2019 and 2020. Faculty of Health Professor Rebecca Pillai-Riddell, associate vice-president research, MCed the celebration.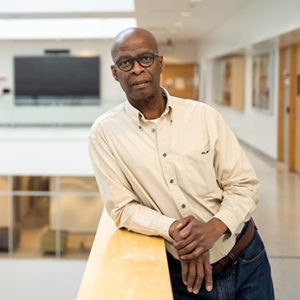 Carl E. James, the Jean Augustine Chair in Education, Community and Diaspora, Faculty of Education, was selected as the recipient of the President's Research Impact Award (PRIA). James is the senior advisor on equity and representation in the Office of the Vice-President of Equity, People & Culture.
James is a leading Canadian scholar and researcher in the areas of equity and inclusivity in education, community development, immigration policies and settlement, and critical ethnography. In relentlessly documenting and addressing inequities related to Black and other marginalized groups, James has become internationally renowned for tackling and naming issues of racial inequity, and forging evidence-based policies and actions through innovative participatory research.
His track record clearly speaks to his strong success in designing and carrying out funded programs of research, including ministry, Tri-Council, corporate, school board, foundation, and community-based grants and contracts. He successfully engages his graduate students, involving them in writing and presentations, as co-authors of scholarly work and as active partners in knowledge mobilization activities.
In 2008, he founded the York Centre for Education & Communities, which he directed until 2018. James' impressive scholarly output includes over 20 authored and co-authored, edited and co-edited books; over 130 book chapters and articles in refereed journals; reports, reviews and educational resources; and hundreds of presentations and workshops. With research that reaches a wide range of audiences, from scholars to policy-makers to the public, and that has undoubtedly enhanced York's research reputation, James is most deserving of the 2021 PRIA.
James was also recognized at the event for winning the following awards:
Outstanding Contribution Award from the Canadian Sociological Association (2020)
Lifetime Achievement Award of Excellence from the Ontario Alliance of Black School Educators (2019)
In addition to James, several of our faculty were also recognized at the event.
Research Award winners 2020
---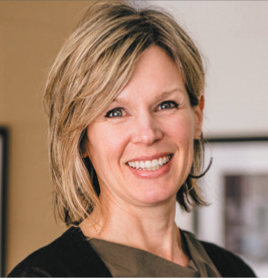 Lisa Farley earned the 2020 Outstanding Book Award from the American Educational Research Association (Division B, Curriculum Studies) for her book, Childhood Beyond Pathology: A Psychoanalytic Study of Development and Diagnosis (State University of New York Press, 2018). In the book she draws on psychoanalytic concepts to critique linear constructions of development and to highlight the elusive qualities of inner life. Farley's research considers the uses of psychoanalysis in conceptualizing dilemmas of representing history, pedagogy and childhood. Farley also won a 2019 Critics' Choice Book Award from the American Educational Studies Association for the same book.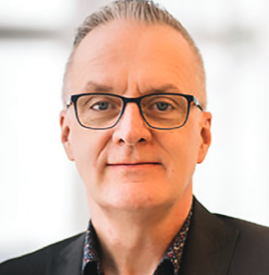 Stephen Gaetz was awarded the York Research Chair in Homelessness and Research Impact. He is the director of the Canadian Observatory on Homelessness, the Homeless Hub and Making the Shift – Youth Homelessness Social Innovation Lab. Gaetz has a long-standing interest in understanding homelessness – its causes, how it is experienced and potential solutions. His work is defined by his desire to 'make research matter' through operating in collaboration with partners to conduct and mobilize research to have an impact on policy and practice. Gaetz was also acknowledged in 2019 for his initiative, Making the Shift — Youth Homelessness Social Innovation Lab, spearheaded by the Canadian Observatory on Homelessness at York University in partnership with A Way Home Canada. The project, which aims to address youth homelessness by emphasizing prevention, was awarded millions by the Government of Canada through the Networks of Centres of Excellence program. This project is critically important because it starts to understand current failings in addressing youth homelessness by listening to those who have been failed.
Celia Popovic received the 2019 Educational Developer Distinguished Career Award bestowed by the Educational Developers Caucus in February 2020. This recognized her contribution to the field of Educational Development in Canada and internationally in leadership, scholarship and community contributions. Popovic introduced an accreditation system for educational development programs and led multiple initiatives designed to support developers' own development. She has been influential in discussions of accreditation, professionalization and the promotion of teaching and learning in higher education in Canada and around the world.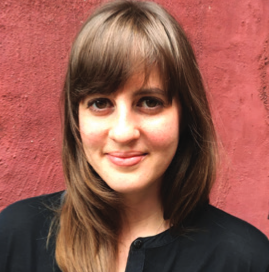 Rachel Silver won the 2019-20 Gail P. Kelly Award for Outstanding Doctoral Dissertation from the Comparative and International Education Society for her paper "Sex, Schooling, and Moral Triage in Malawi." The award is conferred on an outstanding PhD or EdD dissertation that manifests academic excellence, originality, and methodological, theoretical and empirical rigor; and that deals with issues of social justice and equity in international settings. Silver's research connects insights from comparative and international education, and the anthropologies of gender, development and policy.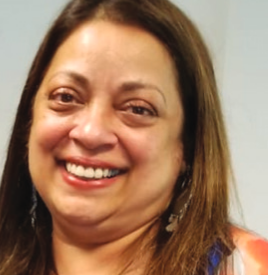 Roopa Desai Trilokekar was bestowed a Fulbright Canada Research Chair in Public Diplomacy at the University of Southern California for her project "International Education as Soft Power: Its Relevance in a World of Changing U.S.-Canada Relations and New Geopolitics." She is also acknowledged for winning the 2020 Catalyst Award from the Canadian Bureau of International Education. In 2020, she was invited to serve on the Royal Society of Canada's COVID-19 Working Group on the Future of Higher Education.
Research Award winners 2019
---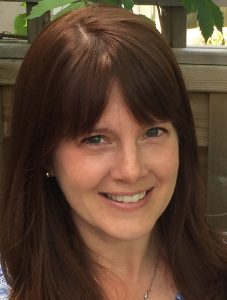 Gillian Parekh was acknowledged for her appointment as the Canada Research Chair in Inclusion, Disability and Education. Parekh explores institutional and structural barriers related to equitable access to education, particularly for students with disabilities. She conducts quantitative and qualitative research investigating demographic, programmatic and experiential trends across public and post-secondary education. With a focus on special education and academic streaming, her work explores how schools construct and respond to disability. Her research addresses current issues in education and will make a difference in the lives of young people.
To view the program for the 2020 Research Awards Celebration, click here.
To view the program for the 2021 Research Awards Celebration, click here.
---