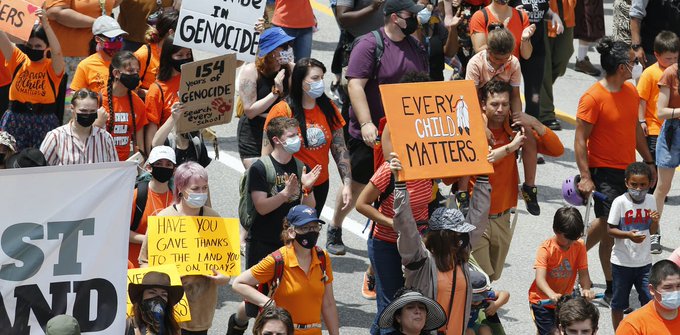 As we move towards Sept. 30, many schools and universities will be talking about observing the new National Day for Truth and Reconciliation.
Many schools formerly observed this day as Orange Shirt Day to acknowledge the intergenerational impacts of the residential schooling system — but Sept. 30 has now been declared a statutory holiday by the federal government in response to calls by the Truth and Reconciliation Commission.
When it comes to all of our institutions — and educational institutions in particular — it's critical to move far beyond a single day of remembrance.
We are educational researchers who seek to understand how teacher education programs are — or aren't — addressing truth and reconciliation education. Reconciliation in education begins by acknowledging how educational systems — in particular, our universities, teacher education programs and curricula — have reproduced systemic anti-Indigenous racisms across Canada.
Read the full article written by York University Faculty of Education Assistant Professor Kiera Brant-Birioukov and her colleagues Nicholas Ng-A-Fook (Professor of Curriculum Studies, L'Université d'Ottawa/University of Ottawa) and Lisa Howell (PhD Candidate, part-time professor, Faculty of Education, L'Université d'Ottawa/University of Ottawa) on the Conversation web site.
---