Bringing a valuable graduate student perspective to the table, Shyam Patel has been working as a Graduate Assistant with the Faculty of Graduate Studies, to mobilize the Individualized Development Plan (IDP), a tool that supports graduate students in identifying their goals and skills as they consider academic and non-academic careers. Patel, a doctoral student in the Faculty of Education, will continue working with Associate Director of Graduate Academic Affairs, Wesley Moir and Associate Dean, Cheryl van Daalen-Smith to actively share with students the opportunities and professional development that the IDP has to offer.
"FGS warmly welcomes the views and contributions of graduate students like Shyam, who is proving to be invaluable in assisting us to mobilize the Individualized Development Plan. With warmth, humor, and dogged determination, Shyam has and continues to bring the value of the IDP to a wide range of graduate communities this fall. In offering his own lived experience, students have been enraptured with his explanations of the 'what's-in-it-for-me' aspect of the IDP. With Shyam's offer to come back and provide a more in-depth workshop on the IDP, GPDs, and seminar leads have enthusiastically welcomed him into their classrooms to further support active participation in professional skills training and planning," shares Wesley Moir and Cheryl van Daalen-Smith.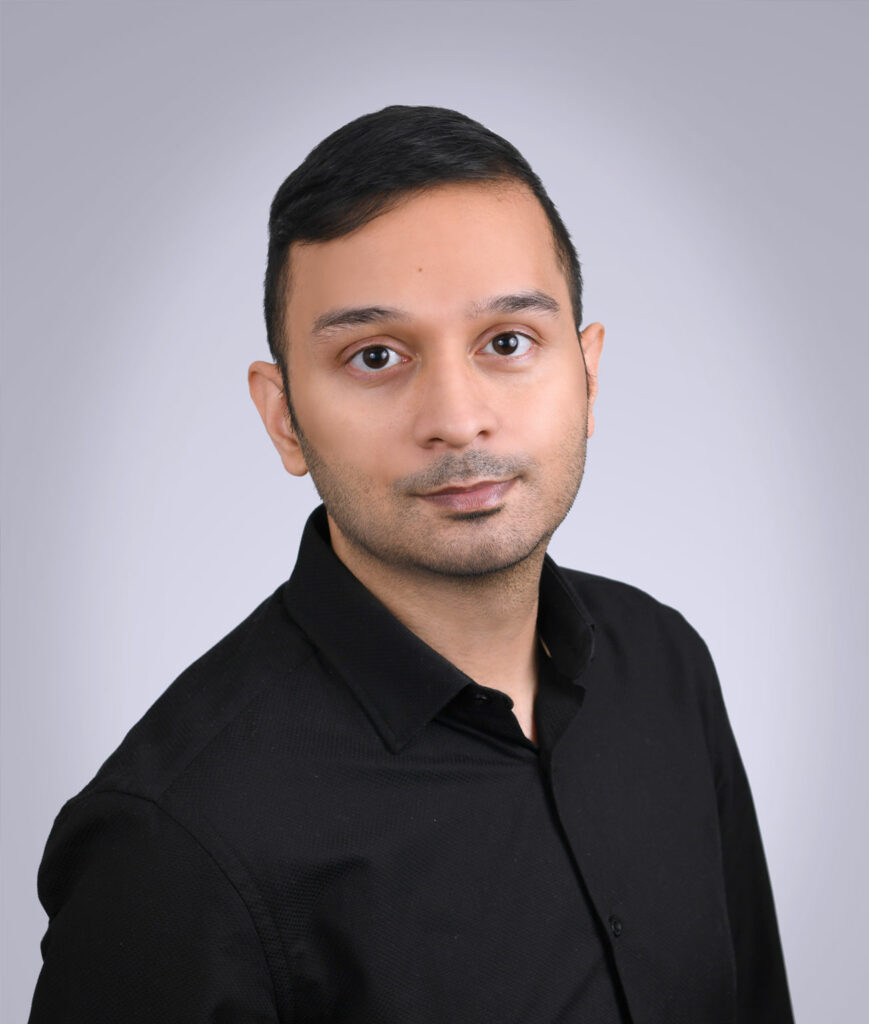 Shyam Patel
The IDP Document has been revamped to support graduate students in setting and communicating goals, starting with a self-assessment and reflection to look back on their academic and professional development success and to plan for the future. The framework identifies six thematic areas for graduate students to focus on: Career Exploration and Planning, Communication, Health and Wellness, Managing Time and Resources, Research Dissemination, and Teaching. Students can use the guiding questions provided in each thematic area to plan their next steps and opportunities. The Graduate and Postdoctoral Professional Skills (GPPS) webpage, which can be used along with the IDP, is an additional resource to support graduate scholars by hosting all professional skill development opportunities from across campus in a single location.
Patel has worked with different programs to present the significance of the IDP at their orientations and graduate seminars. Students in programs such as Development Studies, Economics, Education, Interdisciplinary Studies, Kinesiology, Nursing, Philosophy, and Social and Political Thought have already employed the IDP framework, which displays a great representation of the many disciplines this tool can serve.
"The highlight has been meeting other graduate students, who, like me, often feel confused, overwhelmed, and stressed," notes Patel. "I have spoken about my feelings of doubt and uncertainty as a graduate student, and how I have used the IDP to build relations on campus and to communicate my research more effectively."
Patel will continue to work with Graduate Program Directors (GPDs), supervisors, and graduate faculty members to guide graduate students along the process of self-appraisal and goal setting toward a clearer path regarding what they'd like to do post-degree. With a renewed suite of materials geared directly toward educators, the IDP package now provides a lesson plan, worksheets, and PowerPoints in a pick-up-and-go style. It is FGS' hope that grad educators and GPDs will make use of this new suite of educator resources so that the IDP can live more vibrantly within individual program offerings. Patel will also be working with the York University Graduate Students' Association (YUGSA) and faculty/program Graduate Student Associations (GSAs) to provide further support and to integrate the IDP into Peer Mentorship Programs and Professional Development Sessions.
Patel sees many graduate students using the IDP throughout their time at York University as they work towards becoming the next generation of academics, educators, leaders, consultants, policy advisors, researchers, scholars, and thinkers.