Browse the latest research from our experienced faculty members who continue to push boundaries and gain recognition for their contributions. We hope their efforts help and inspire your work. Please feel free to reach out to us for collaboration opportunities.
Featured Publication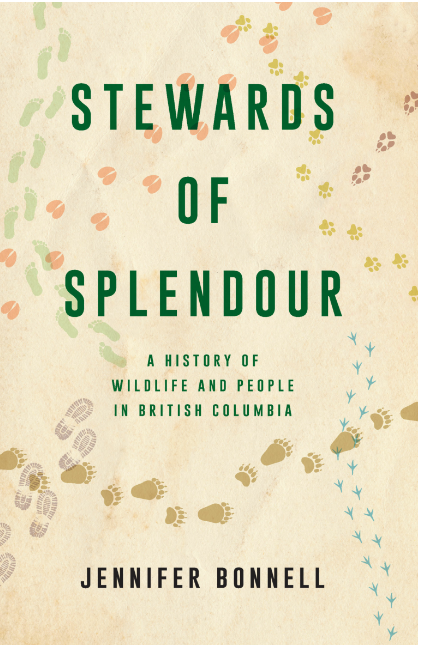 Author: Jennifer Bonnell
Stewards of Splendour: A History of Wildlife and People in British Columbia dives into the contentious and often polarizing history of human relationships with wildlife in Canada's western-most province. Taking as its scope the pre-1770s period of Indigenous land stewardship to the present, the book explores the ways that Indigenous communities, scientists, hunter-conservationists, and naturalists have contributed to and contested wildlife management practices in British Columbia. The book draws upon published primary sources, historical and scientific scholarship, government and ENGO reports, and over eighty original interviews with retired and active wildlife biologists, Indigenous leaders, hunters, conservation leaders, and naturalists. Across thirteen chapters, it examines the effects of rising scientific understanding and public appreciation for the province's fish and wildlife and the gradual reclamation of land and management authority by First Nations.
Search our Publications